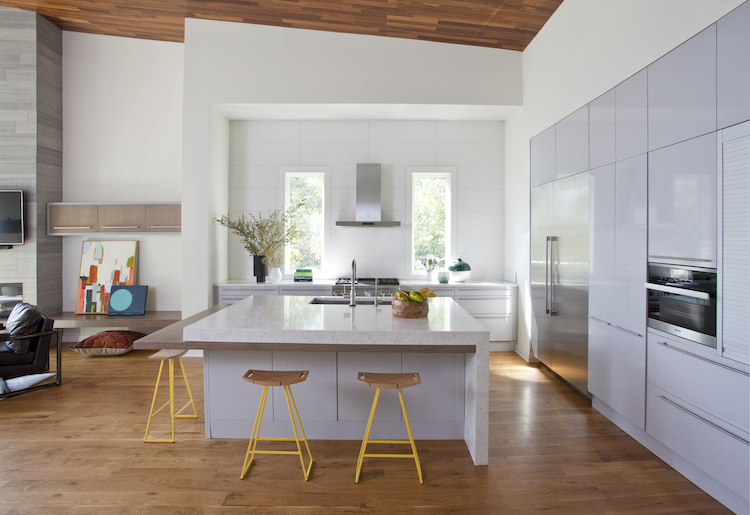 05 Feb

4 Helpful Tips For Home Shoppers With Disabilities

By: Guest Blogger Patrick Young of Able USA

Intro by Melody Richardson

When people think about interior design, the images that most often pop up are of glamorously designed spaces with high end furniture and dramatic furnishings and finishes. However, in addition to making homes and living spaces beautiful, interior designers place a large emphasis on functionality. There is significant time and planning involved with making a space ideal for the client. This is even more important for people with disabilities. Unless you have a person with disabilities in your life, it is difficult to fully understand the importance and prevalence of necessary modifications in living spaces. My father is in a wheelchair, and the adjustments needed for him to feel comfortable and autonomous are rather extensive. Our guest blogger this week is Patrick Young of Able USA. Read on to discover his tips for purchasing a home if you or a loved one has a disability.

4 Helpful Tips Home Shoppers With Disabilities Should Keep in Mind

By Guest Blogger: Patrick Young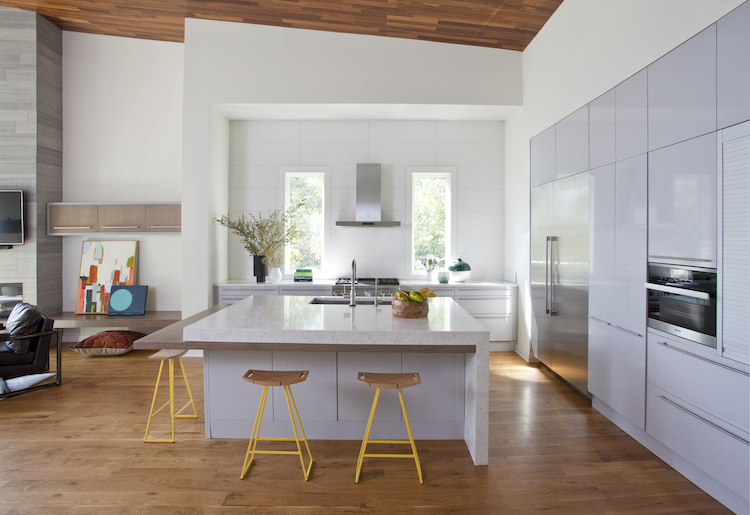 Need to find an accessible new home? Then you should prepare yourself for the home-buying process. Because while an experienced realtor can lead you to potential properties, it's ultimately up to you to pick one and make it yours. If you keep these home-buying tips in mind, you'll be able to find the right home for you and your family.
Your New Home May Need Modifications to Feel Just Right
It can be pretty rare to find the perfect home right off the bat, but keeping an open mind can keep you from feeling too disappointed. Most houses will need some sort of cosmetic repairs, minor improvements, and/or accessibility modifications in order to feel like home, so be sure to research the cost of updates.
For example, if you are thinking of installing hardwood flooring to improve mobility, then know that the total cost for this sort of project typically ranges between $2,180 and $8,360, depending on factors like the type of wood you choose. Similarly, if you want to lower the countertops in your kitchen and bathrooms to wheelchair-height, you'll naturally pay for labor and counter material, but you may also run into costs for adjusting water pipes or moving electrical outlets. So, be prepared to adjust your goal home price accordingly. In Atlanta, for instance, the median home sale price is $332,500, so it may be worth looking for homes under this price that need a little TLC. The good news is that no matter your budget, Balance Design Atlanta can help you with your remodeling and design needs to give you the home of your dreams.
Your Accessible Home May Take Some Time to Find
As stressful as the process of buying a new home can feel, it can also be pretty exciting. You may feel anxious and ready to find your dream home right away, but also know that narrowing down your home choices can take some serious time and thought. You won't always know the right house as soon as you see it, and you may need to check out dozens of properties before you find a few that include the features and design elements you need in your new home. For example, single-floor homes tend to be a better fit for seniors and other homeowners who are living with limited mobility. Once you have your new house picked out, you will also need to make an offer and go through all the necessary steps that come next.
Before making an offer on a home, it's a good idea to get preapproved for a home loan. This shows home sellers that you're a serious buyer, and they may be more willing to negotiate on a home's price.
Your Perfect Accessible Home May Need to Be Custom-Built
Another factor that can determine how quickly you can move into your new accessible home is whether you decide to buy or build. Opting for new construction could be the best bet for disabled homeowners who need to have their home outfitted to exact specifications. As long as you work with your home builder and designer from the start, it shouldn't be an issue to have widened doorways, lowered countertops, and ramps incorporated into your overall home design. Your builder and designer should also take special care to ensure accessibility in your bathrooms, especially since this is where so many slips and falls tend to happen. Balance Design offers one-of-a-kind design services dictated by your priorities, the way you live, your style and your budget.
Your Move May Require Extra Planning and Professional Help
Finding the right home can indeed take some time, but you shouldn't let those weeks or months go to waste! Planning a move can also take some time and effort, so get a head start by downloading a moving checklist to guide you through each step along the way. If you are living with physical limitations that make it difficult to lift heavy furniture or pack boxes, then one of those steps should be to start checking in with professional movers regarding pricing and schedules. Movers can book up pretty quickly, especially during peak seasons which typically include the spring and summer months, so checking this task off of your list first is a smart move to ensure a stress-free move once you have finally found your new home.
Working with a realtor is your best bet for finding your perfect new property. Still, you can use the tips above to make sure you're primed to make the right choice and to make sure your move goes off without any problems. That way you can settle into your home faster.