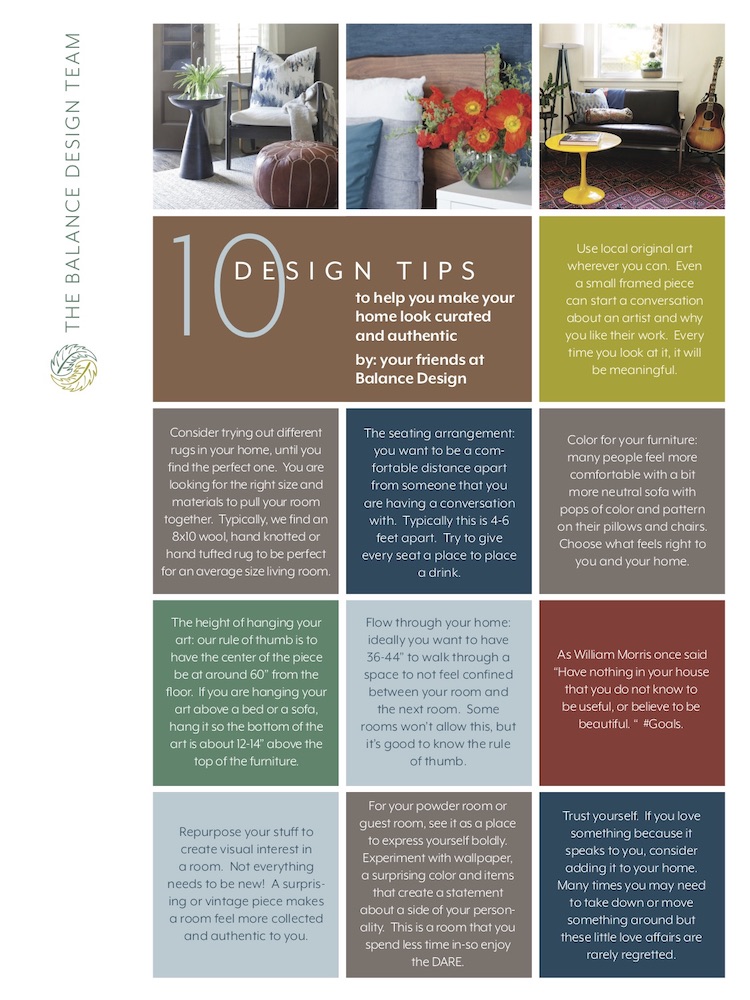 24 Apr

Top 10 Design Tips

Week 6 of our Shelter in Place in Atlanta. Most of you may be looking around thinking that there are some things that you would like to get done around the house. From little DIY projects, like painting your trim, to organizing closets, to big projects like creating a new virtual office. We are here to help! We are working with many clients virtually and are available via facetime or zoom for consultations on paint colors, revamping of any of your rooms, or just a bit of moral support as you tackle a project.

Since you are a reader of Design Pulp, we wanted to give you a special gift! We made a little designer tip sheet just for you and your home design strategy. These tips are some of the important things we have learned over the years, to make a house look curated and authentic to your style and personality.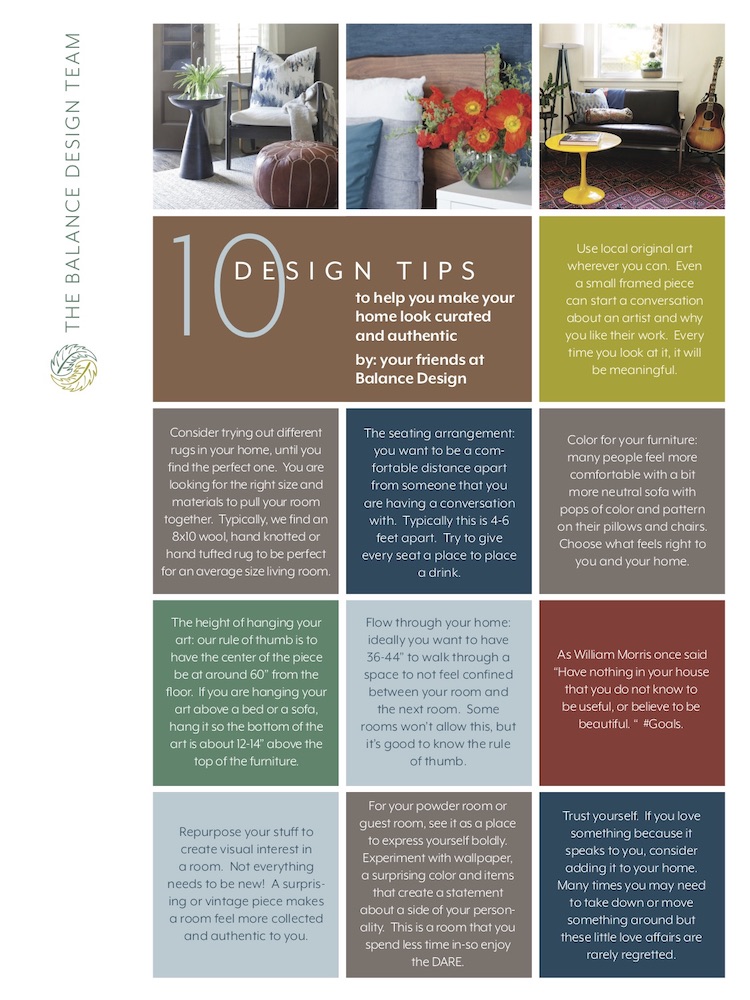 If you have any questions or would like to know more about our virtual services feel free to reach out to us at [email protected]!