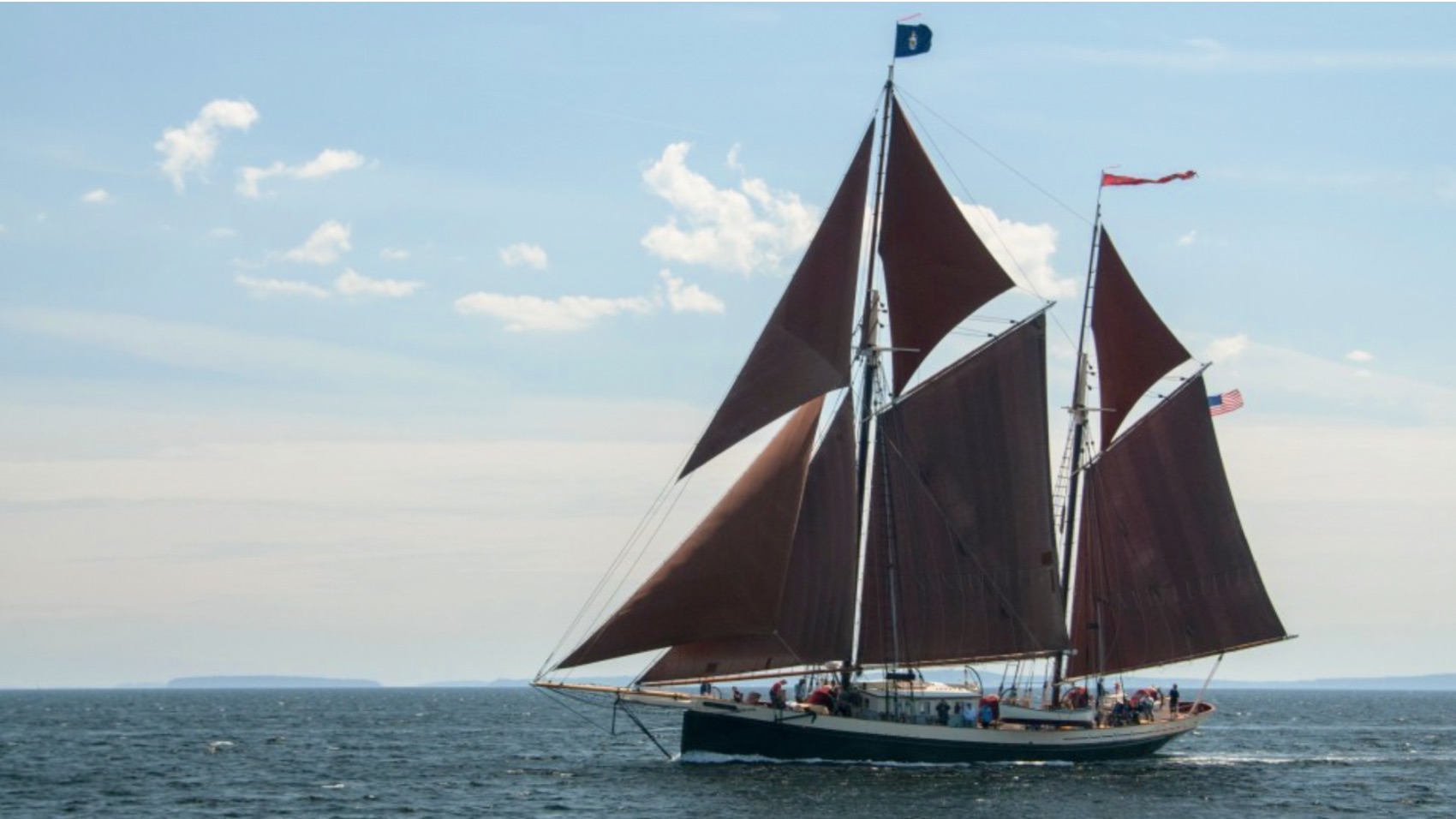 16 Sep

Wanderlust: Sailing Off The Coast of Maine

Last year, in honor of her 75th birthday, my two sisters and I had planned on taking our mother on a week-long sailing adventure. Unfortunately, as many of us experienced, our vacation was put on hold due to covid. Fast forward to one year later, and we found that It was so worth the wait! The four of us sailed aboard the Windjammer Angelique around the coast of Maine for 6 days.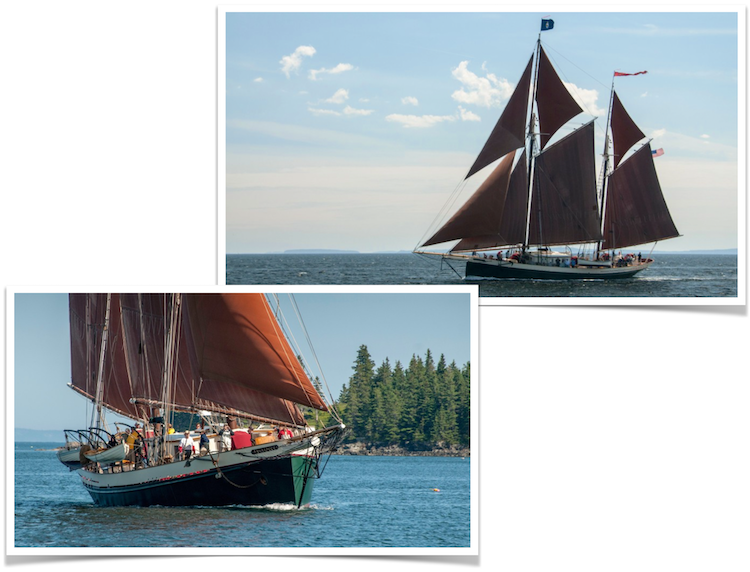 At first, I must admit, I was a bit apprehensive about our family being confined together for almost a week. My only plausible escape was jumping in or stealing a row boat! I was bunking with my mom, and we were packed in like sardines in a can. I must have hit my head at least a dozen times the first couple of nights.  To add insult to injury, I am not really a cold weather gal (despite my Pennsylvania upbringing), so the cold and rainy first day had me rather terrified!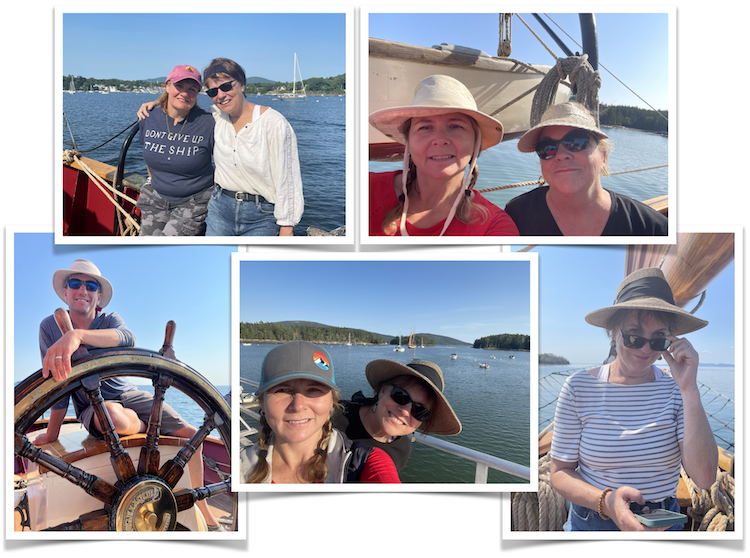 As we ventured on, I finally began to chill out, and gradually, so did everyone else. The rocking of the boat and the beauty of the coast helped the guests and crew begin to gel together. By day 3, we were in a state of bliss that is hard to describe.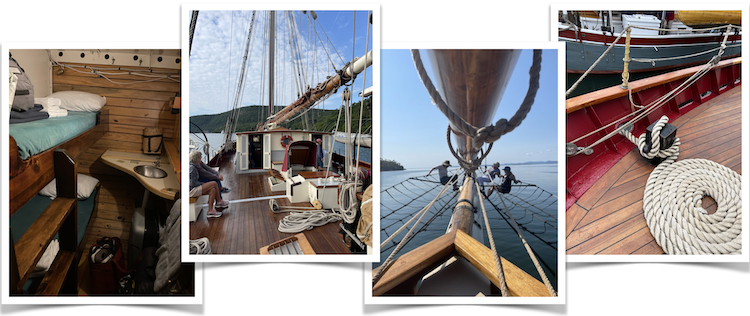 Aboard the Angelique, we were accompanied by 23 other guests and 7 crew members-including Captain Dennis and our very talented chef, Bradley.  Guests had the choice of how much we wanted to help with the work of the ship-raising and furling the sails, washing the dishes, helping prep the veggies etc.  My sisters and I grew up sailing on Lake Erie, so it seemed pretty natural to help out when we could. It was clear to everyone aboard that there was a sense of great pride on the boat-from the deck that was mopped twice a day, to the beautifully displayed and delicious food.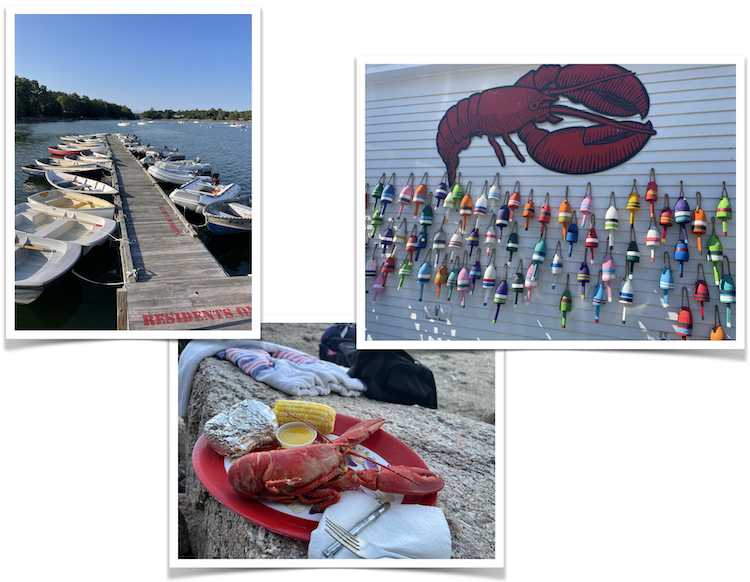 Primarily, we sailed each day. We did stop in some quaint Maine villages for a hike, shopping and my favorite: a deserted island beach for a lobster bake!  Who knew that you could make lobster, corn and potatoes with a fire pit? It was so delicious….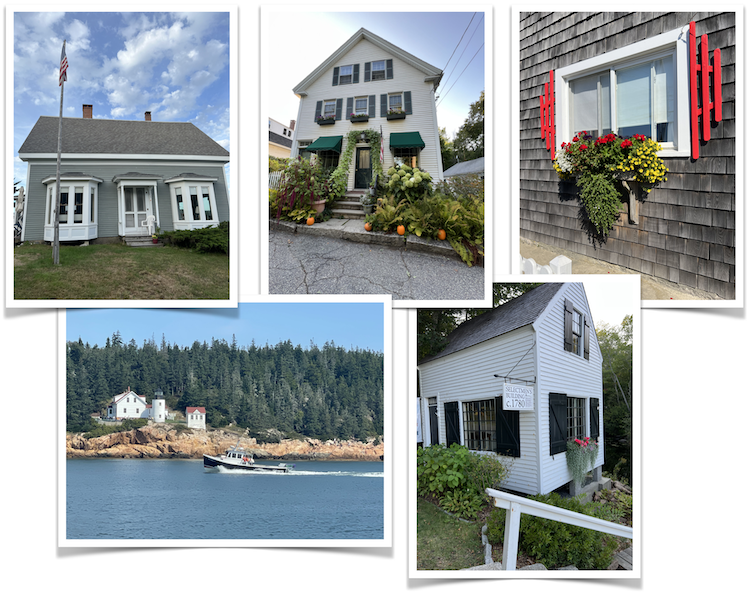 The coastal architecture featured lighthouses around each corner, white cedar shakes on the exteriors with floral window boxes and brightly colored doors, as well as a plethora of beautiful mansions (some owned by celebrities like Kirstie Alley and Martha Stewart). It was awe inspiring to understand the attraction of living in such a secluded, peaceful, though sometimes very harsh, environment.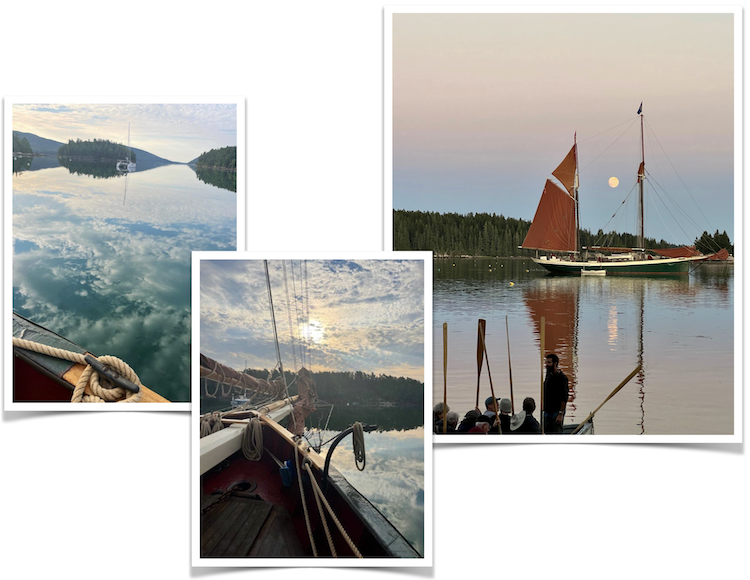 What moved me the most was the beauty of the water and sky everywhere. Against this incomparable backdrop we witnessed the orange harvest moon rising over the bow of the boat, many loons, adorable seals and- every so often- porpoises jumping in the distance. I felt like I had beauty overload, each vista more stunning than the last! I could never have fathomed experiencing this feeling day after day. I know that I am waxing poetic, but my words could never describe my feelings about this unforgettable holiday.