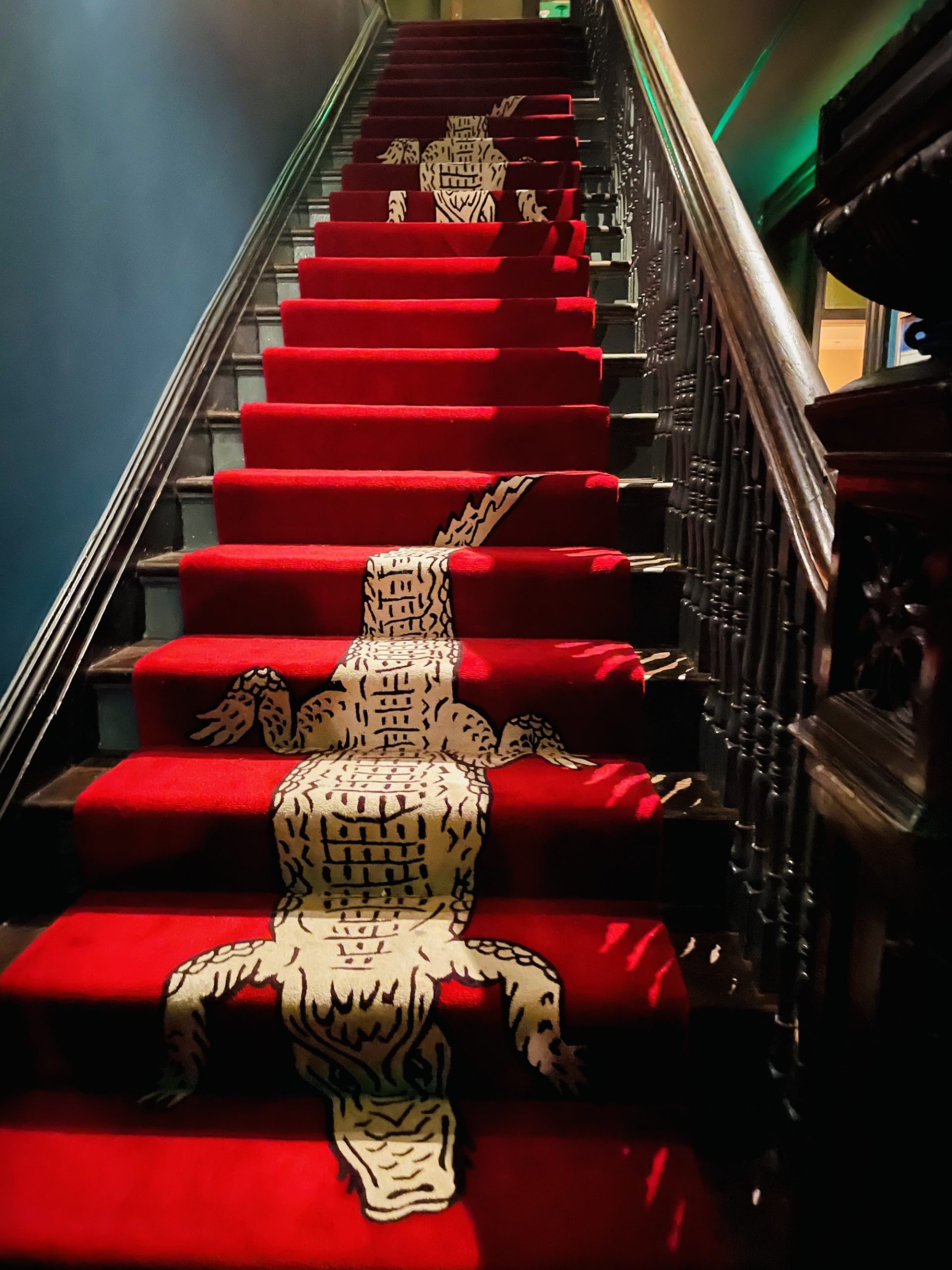 30 Apr

Wanderlust: New Orleans

After over a year of little to no travel, my friends and I were feeling free and bolder after our vaccinations.  I  am hoping to share more wanderlust blogs from our team, to let you know where to go, what to do, where to eat and perhaps some other fun things to do while visiting.  This trip-New Orleans!  We drove about 7 hours from Atlanta with our closest friends-Gail and Nick.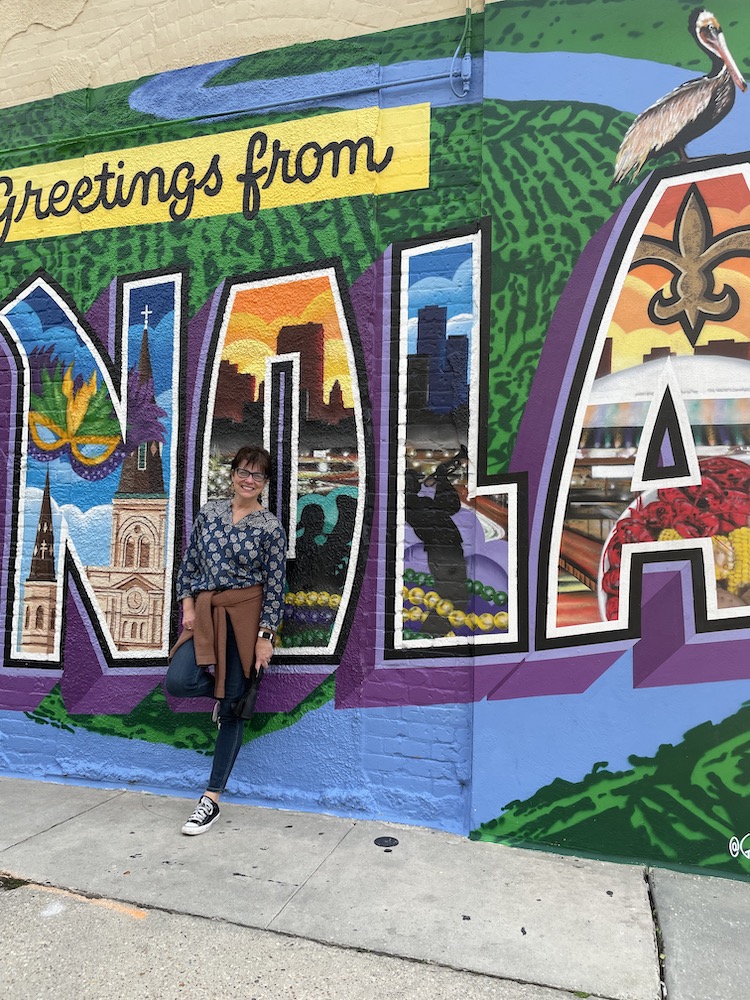 Our AirBnB was near Magazine Street, where we spent much of our day on Saturday.  Magazine Street is a long street full of vintage shops, clothing, restaurants, bakeries,  and bars.  Our favorite breakfast place was Cafe Porche. Their shrimp and grits and gumbo are out of this world!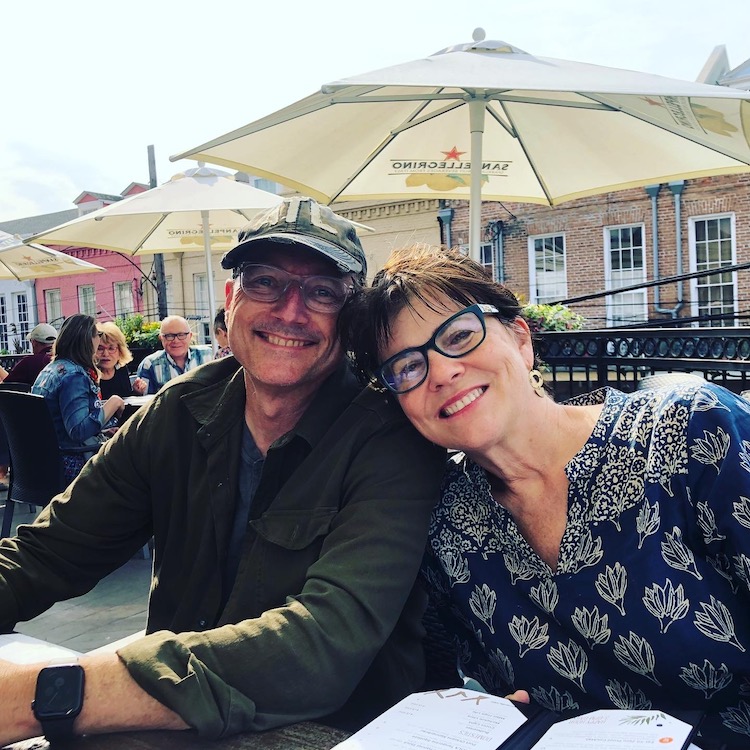 Ed and I are on our first dinner (aperitivo) before our main dinner at Cho Thai. Green Curry, specialty cocktails and hibiscus wallpaper was an experience for the senses.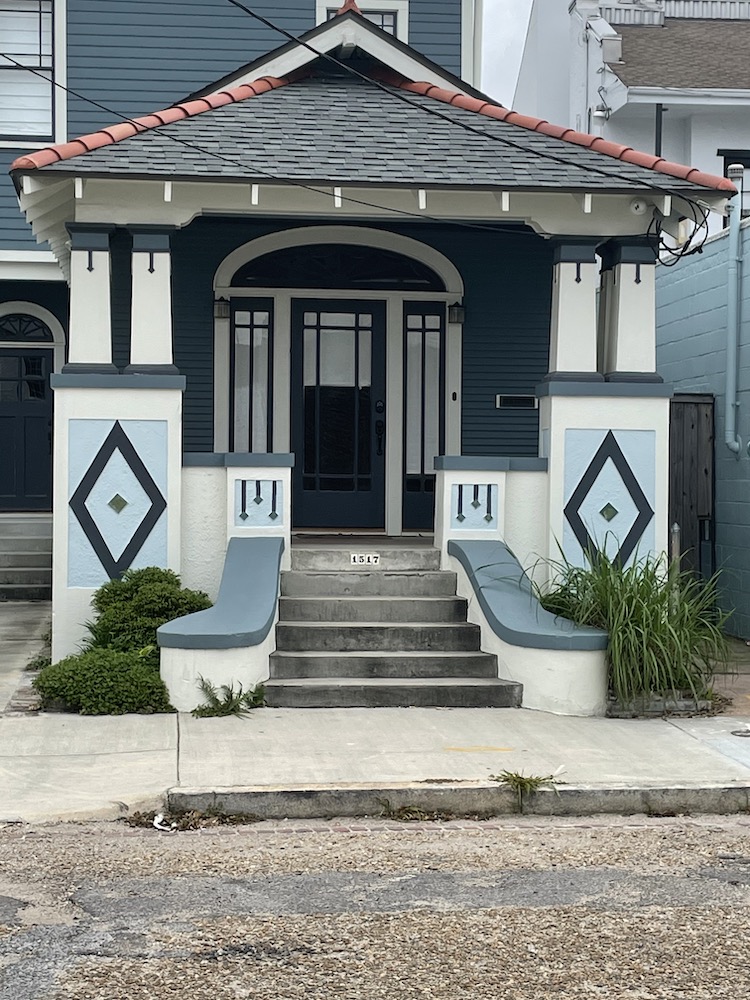 The first of dozens of pictures I took of homes with beautiful architecture and color palettes. This particular palette would fly in Atlanta. Some of the others were not for the faint at heart!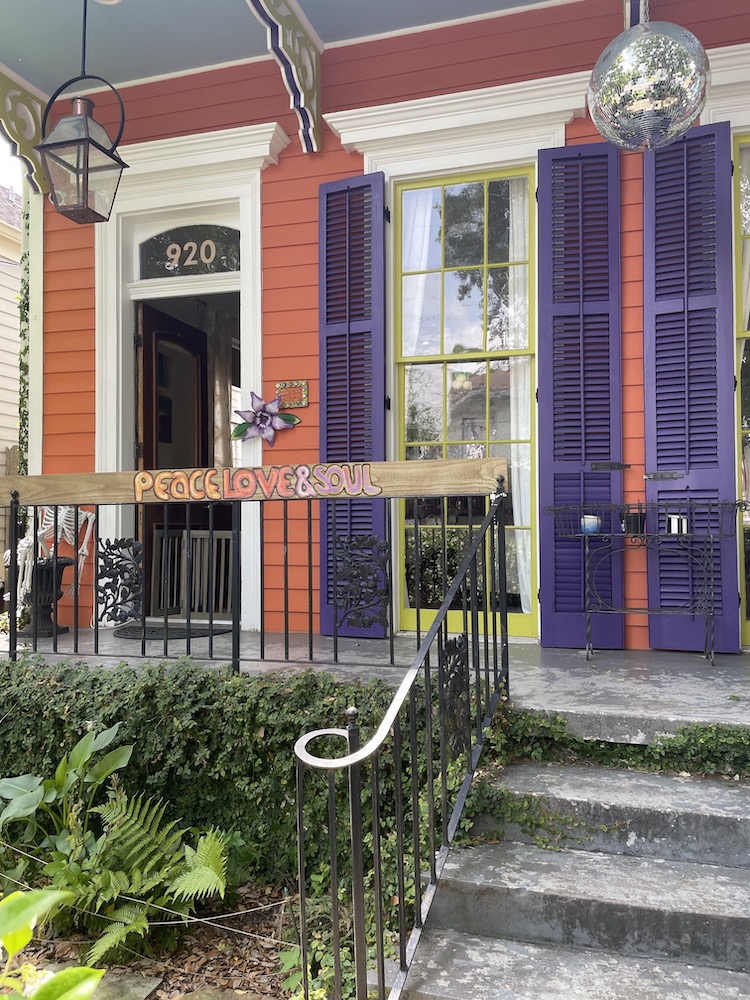 Orange, citron, grape, blue and disco ball!  These folks look like they are taking life boldly and authentically!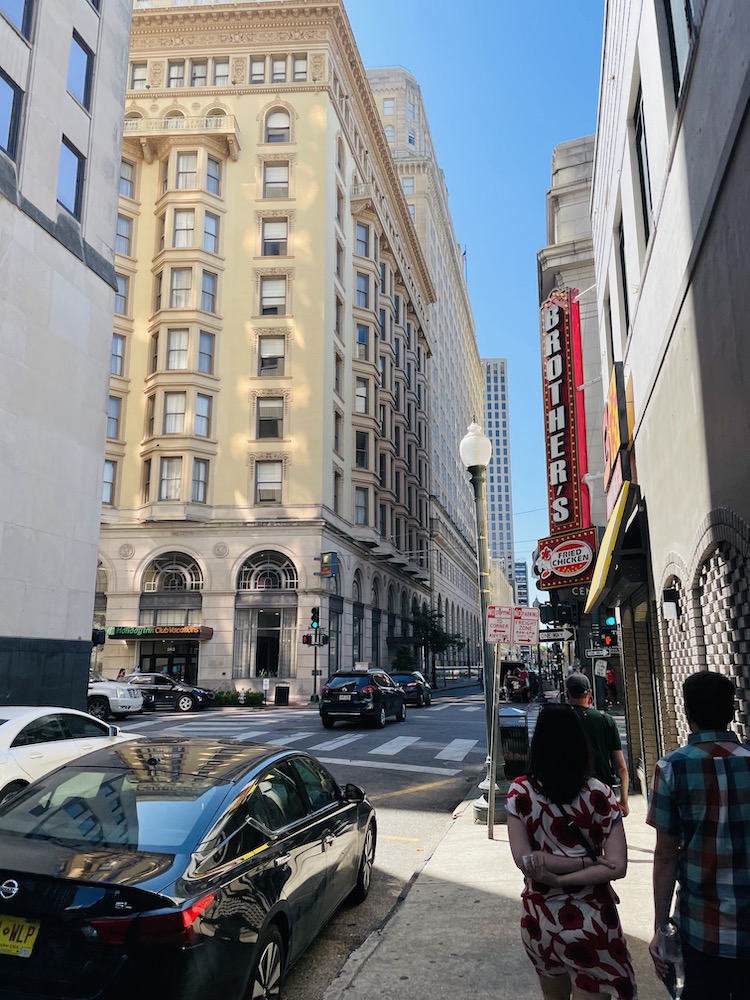 The CBD (not that one) Central Business District was where we picked up the street car (not trolley) after our trip to the French Quarter for beignets and coffee at Cafe du Monde. We also did a fascinating AirBNB experience that was sort of about voodoo.  It was really a 3 hr story telling about New Orleans history @hoodooemporium, in which I learned a lot, drank some rum and won't ever forget.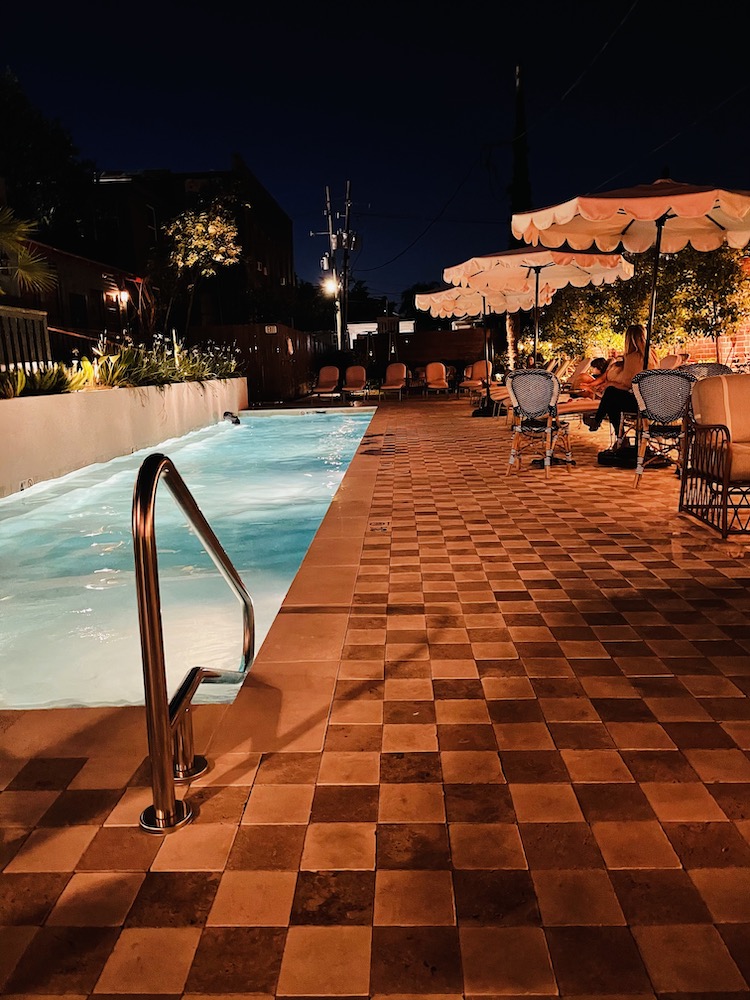 We traveled by street car to get to the Chloe (We believe that we were seated by the pool, due to our casual dress, however this suited us perfectly!) The street car ride is only $3 for a 24 hour pass. To travel on St. Charles pass the opulent southern mansions, Tulane, Loyola, Audubon Zoo, and many parks was quite a relaxing and beautiful voyage.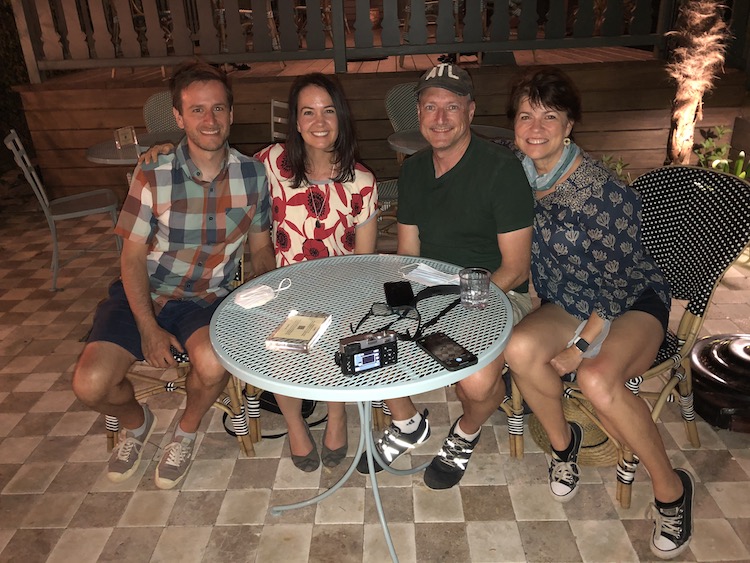 Nick, Gail, Ed And I at dinner.  We celebrated Nicks birthday every day!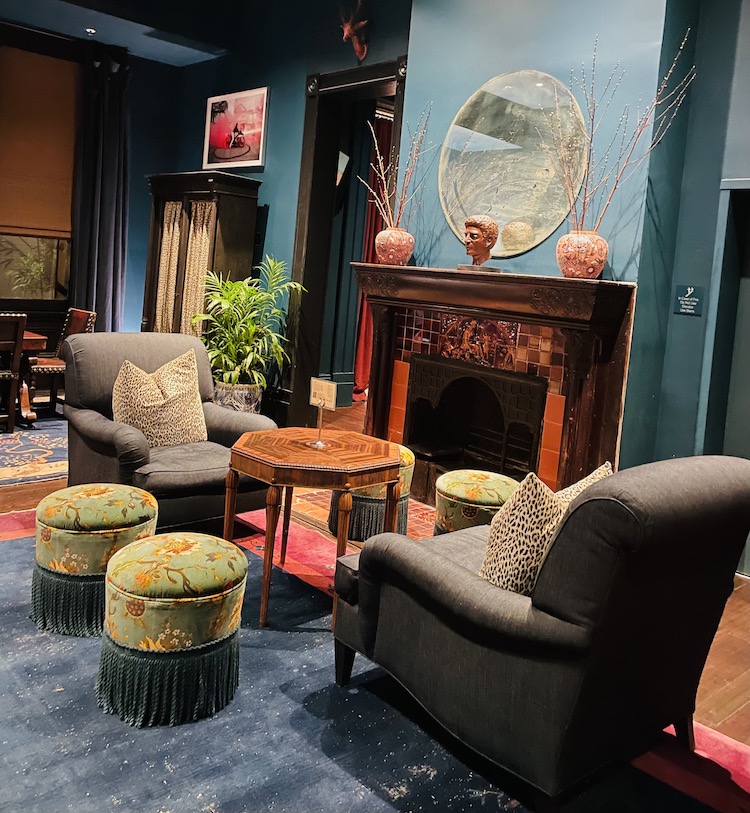 The decor at the Chloe was perfect! Vintage rugs and furniture , saturated colors and intimate places to have a drink or read a book.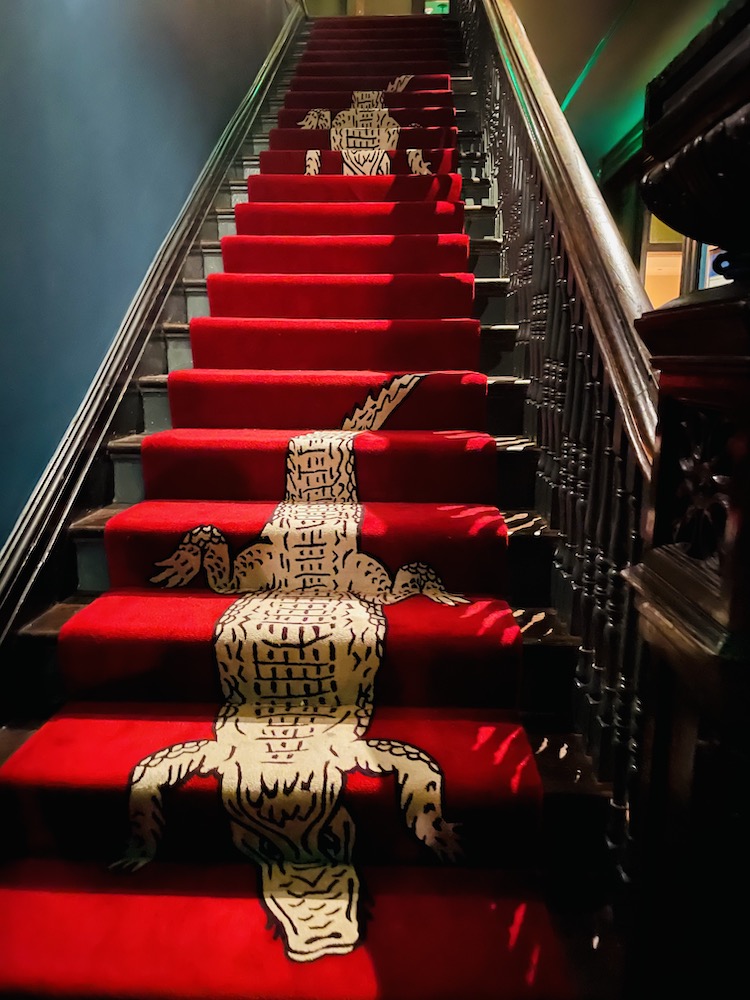 Only in New Orleans do you get a ruby red stair runner with alligators coming down the stairs to greet you! The creativity! 
I know many of you have lived in or visited New Orleans over the years.  We'd love to hear some of your recommendations. Hopefully a visit is in your near future!