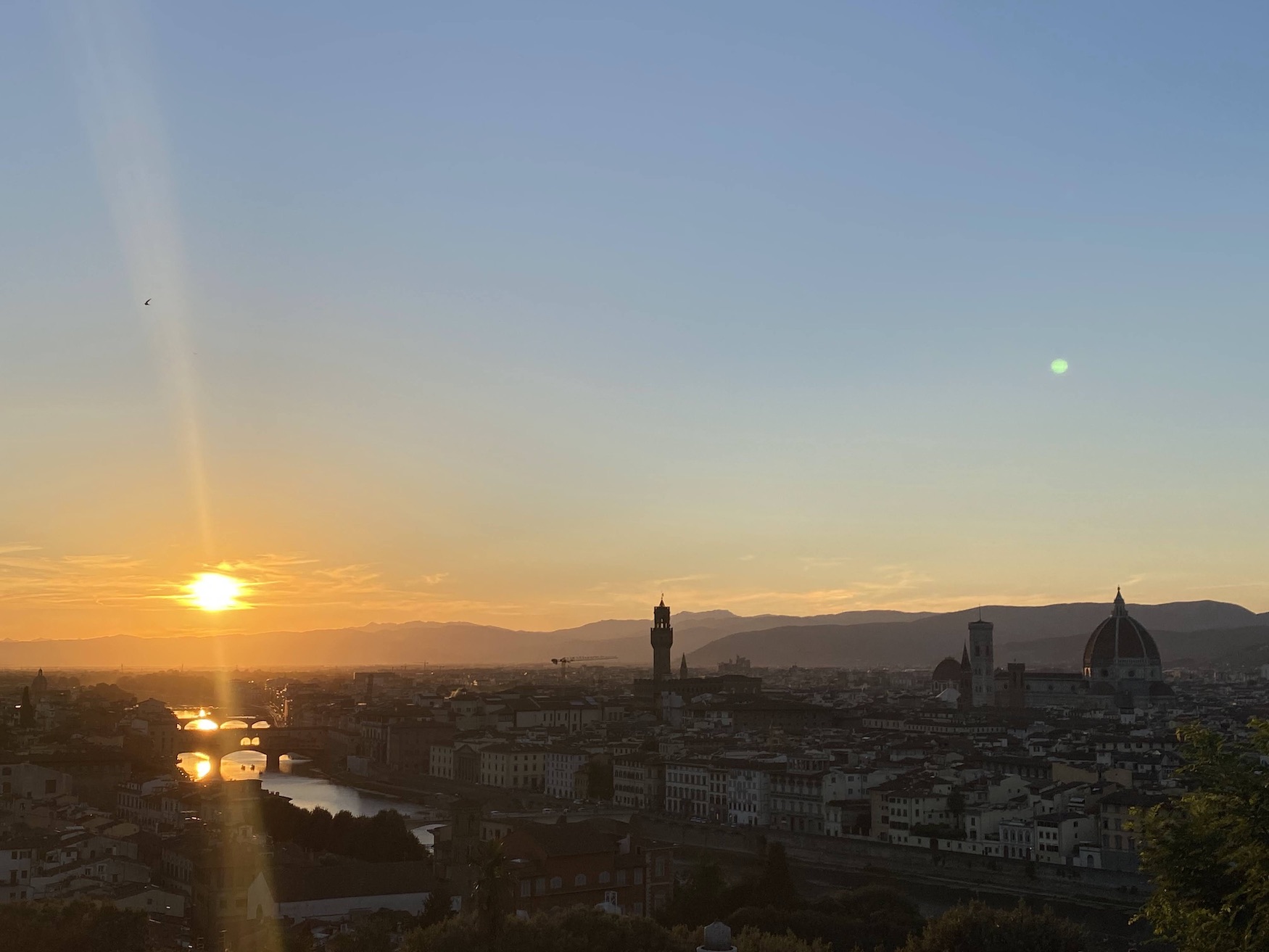 19 Aug

Wanderlust: 9 Days in Italy

Despite beginning our relationship during lockdown, travel is a top priority for my boyfriend and I. We'd both loved to travel prior to Covid, and had each visited many different places. So, when the pandemic seemed like it had begun to dissipate, we decided it was time to take our first international trip together. We chose to travel with his brother and his girlfriend, and the four of us quickly put an itinerary together for 9 days in Italy. Neither my boyfriend or I had ever been to Italy, though it was always high up on our destination bucket lists, and we could not wait for this incredible vacation. In a span of just over a week, we explored 7 different Italian Cities!

Naples

We landed in Naples and after a short taxi ride, arrived at the airbnb which would be our homebase throughout the trip. Though often perceived as a less safe city, the 3 separate gated entries to our airbnb eased any anxieties we had about leaving our belongings there. Our first night was filled with pizza, aperol spritz (which quickly became the drink of the trip) and, of course, gelato.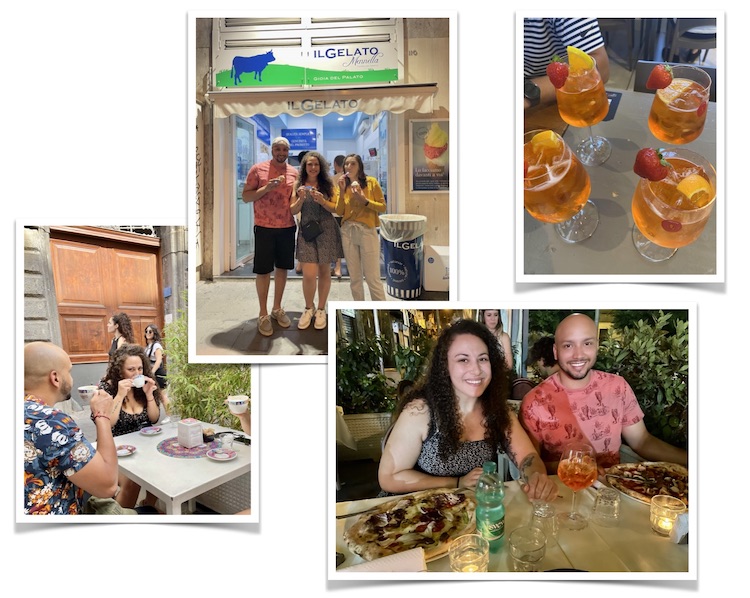 While in Naples, we took a city food tour which took us through many neighborhoods while we enjoyed the scenery, food, and history of the culturally significant eateries.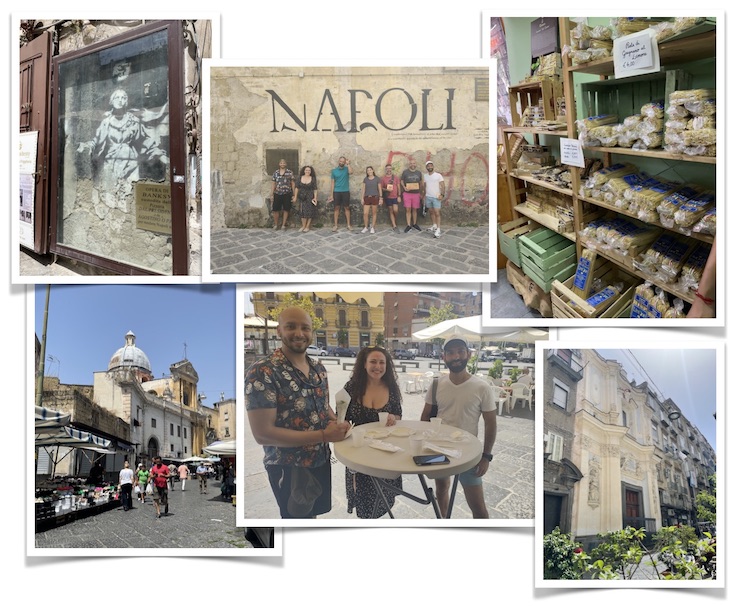 Pompeii
I could not have been more excited to visit Pompeii. As a child I was completely enamored with the great tragedy that occurred almost 2000 years ago. Visiting the ruins was one of the reasons I'd always wanted to go to Italy. I was not disappointed. Walking among the impeccably preserved city was more than I'd dreamed of. The guided tour we took opened my eyes to the function and ingenuity of the ancient city, while the beauty and tragedy had my inner child over the moon.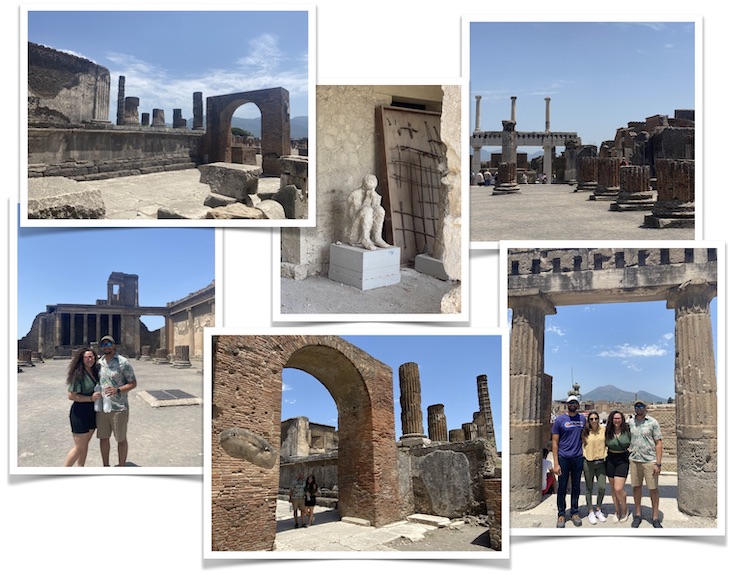 After the tour, we were lucky enough to visit a vineyard at the base of Mount Vesuvius where we enjoyed incredible views, a wine tasting, and what was one of the best meals of the whole trip!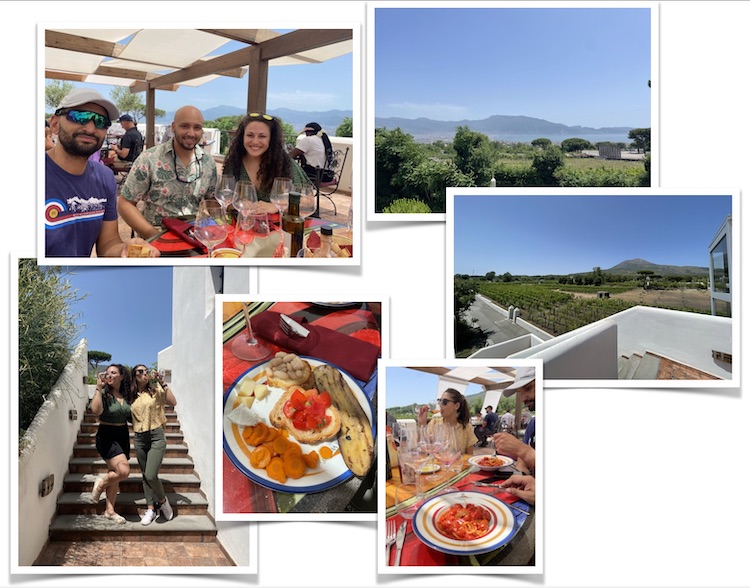 Salerno
As we traveled beyond Naples, we made a stop in Salerno for a cooking class. We made pasta, tiramisu and sat poolside as we enjoyed the fruits of our labor.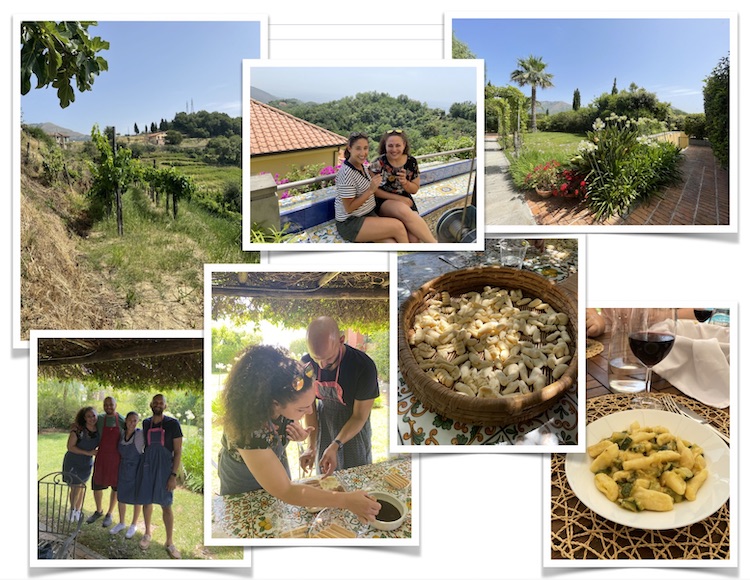 Rome
As our travel companions made their way to Florence, my boyfriend and I made a 1 night stop in Rome. We visited one of my family friends and she and her wife took us around the city like locals. We had dinner in a small restaurant on a back street, and spent the rest of the evening walking around the beautifully illuminated city. I'd venture to say Rome is prettier at night.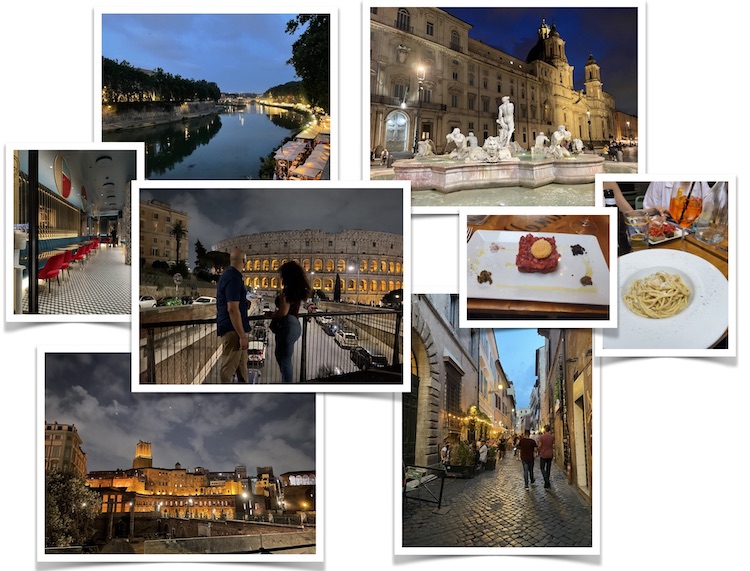 The following day we took a city tour of some of the many historic sights. We made our wishes at the Trevi Fountain, explored a massive basilica and took in all the wonders that surrounded us.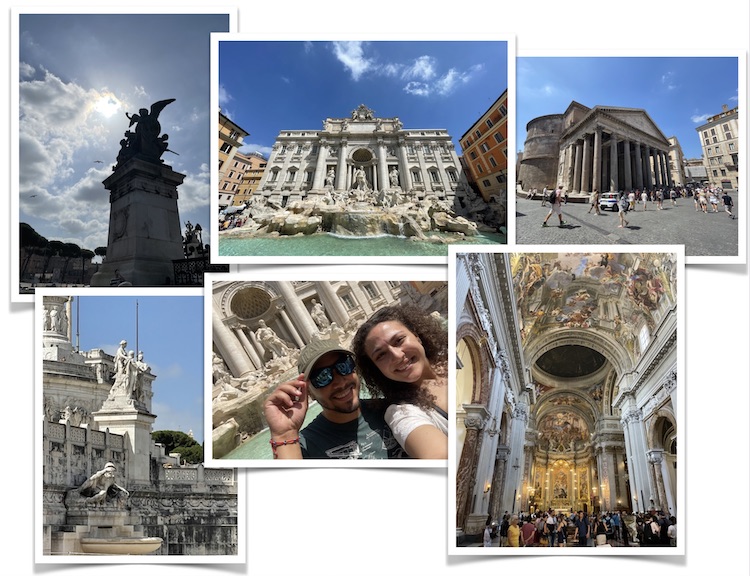 Florence
Despite a very long day of travel (we missed our original train out of Rome), we arrived in Florence and it took my breath away. Not only was the Duomo one of the most incredibly intricate buildings I'd ever seen, but the rest of the town, the people, the food, and the views were absolutely unforgettable.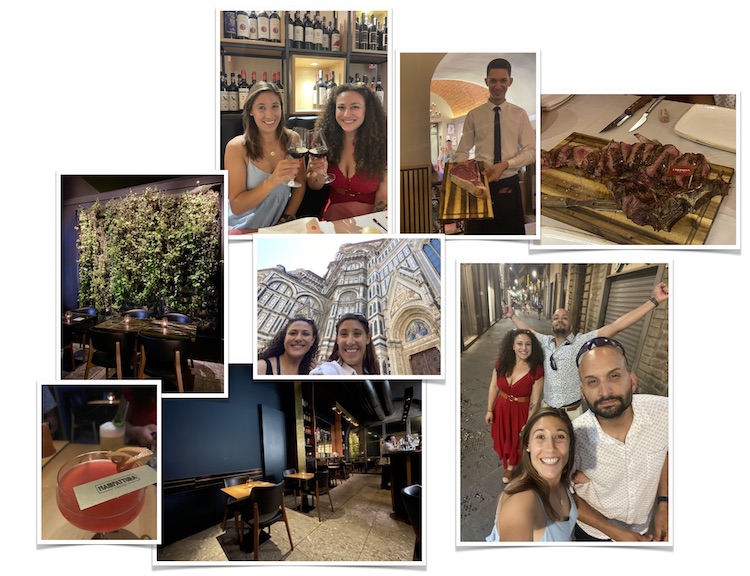 We enjoyed a highly regarded Florentine Steak the first night and found a lovely boutique cocktail bar. The following night we watched the sunset in the Piazza Da Vinci and cooked our own Italian feast. Though originally I felt indifferent about visiting Florence, I fell completely in love and can safely say it was my favorite city in Italy.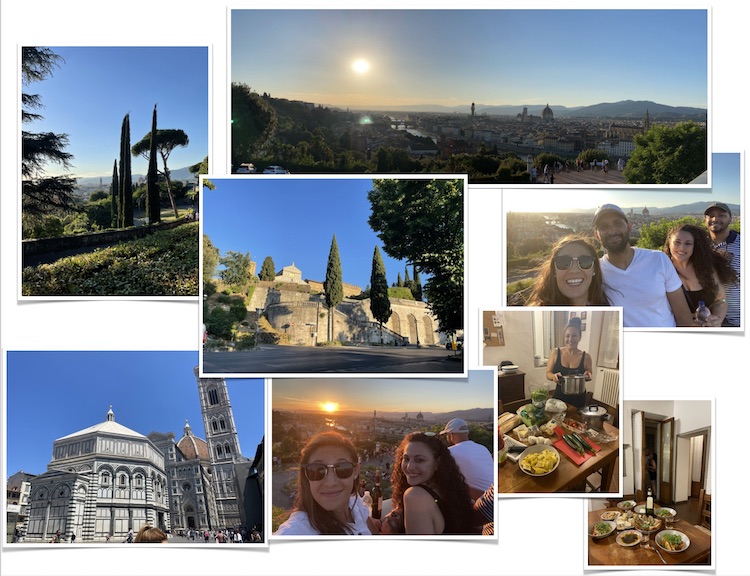 Capri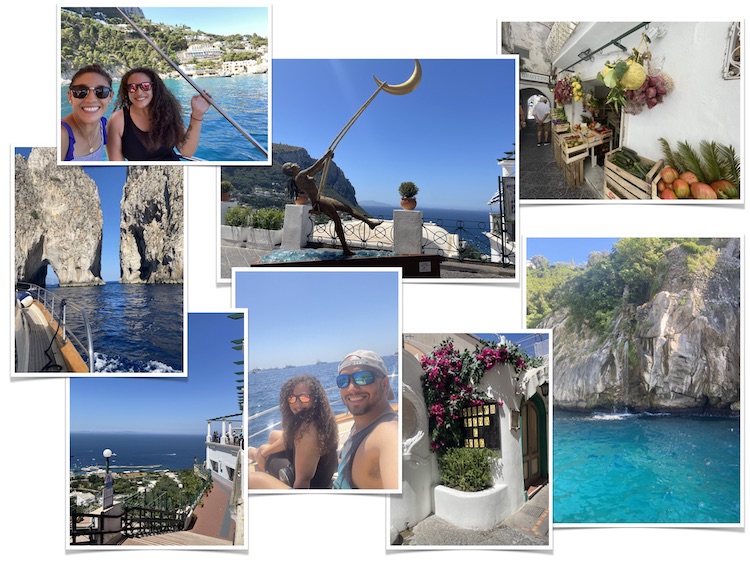 We knew we wanted to spend the final days of our trip relaxing by the seaside. So, we booked a boat day to visit the Island of Capri and spent the day exploring all the picturesque places that made the island famous.
Ischia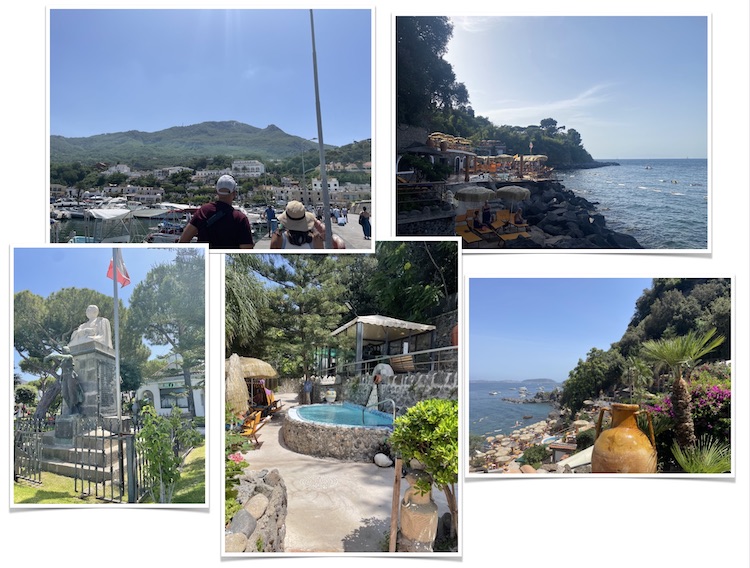 Our last day was originally planned as a free day to revisit any of our favorite places in Naples. However, after a recommendation from a friend who'd lived there for several years, we all decided we hadn't had enough of the seaside yet and made our way to the Island of Ischia. Relatively unknown by foreigners, we were pleasantly surprised by the lack of crowds on the island. We spent the day at a beach club, settled on a natural hot spring and left rejuvenated and ready for the long journey home.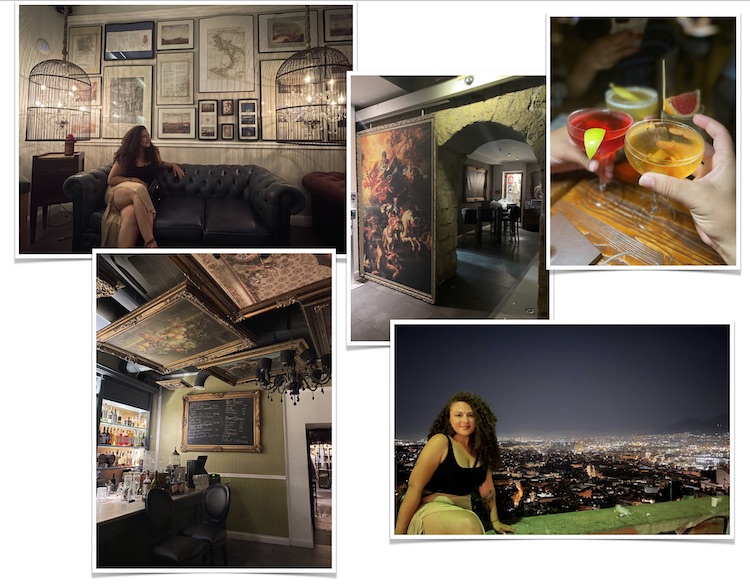 Our last night was spent back in Naples, where we found the loveliest little speakeasy at the top of the city.
Though every day was packed with travel and new experiences, this trip to Italy was one I will never forget. I learned so much about the culture, history, and landscape, but most of all I learned that when presented with the opportunity to experience a new place, the answer should always be- YES! You never know what could become your new favorite escape.
Let us know if you took a long awaited trip this year as well! We'd love to hear all about your wanderlust!