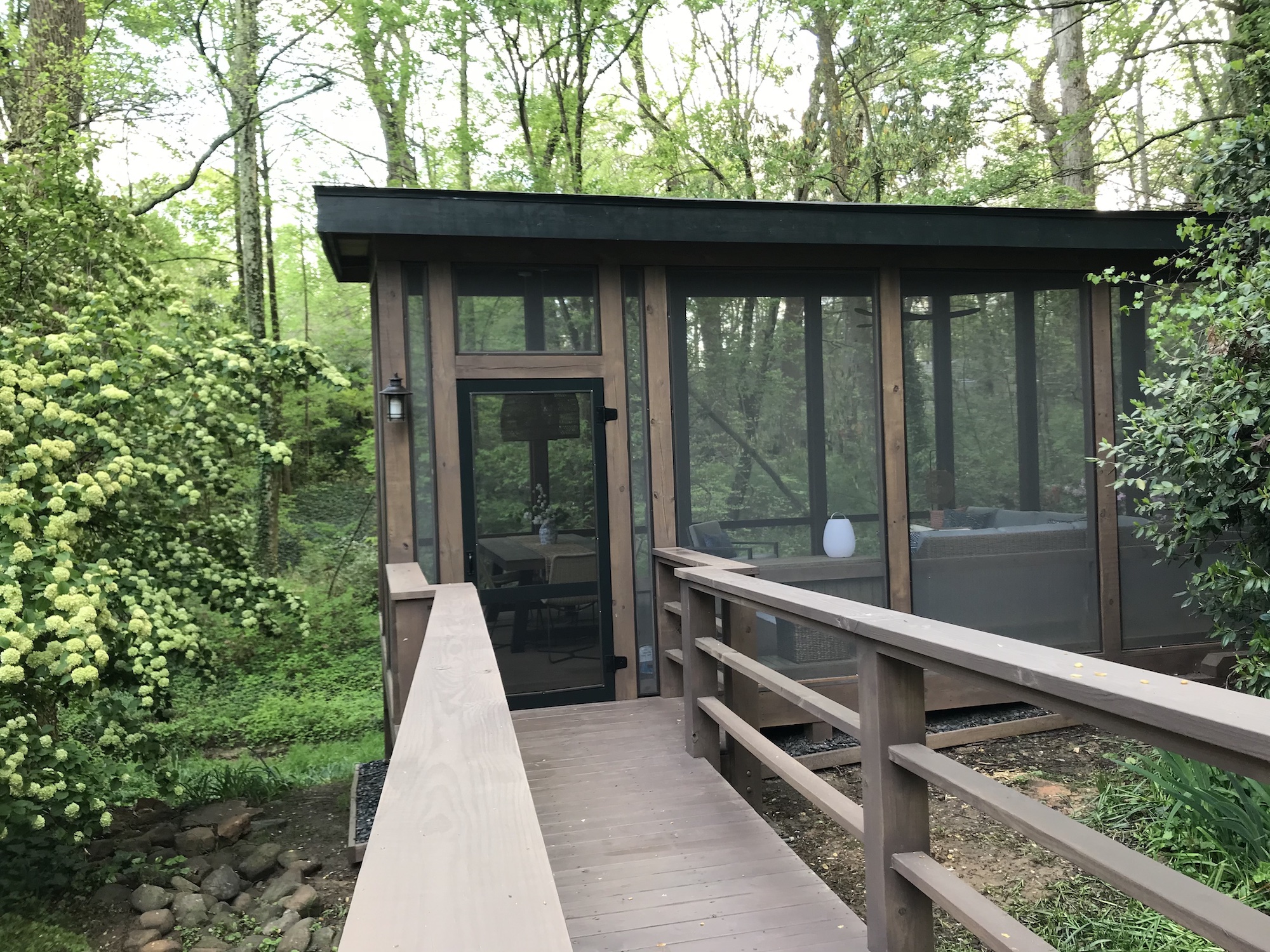 23 Apr

'Tis The Season In Atlanta- SPRING!

Spring flowers, new leaves, low humidity and no mosquitos (yet) make us want to spend all of our time outdoors! This past winter, we worked with a client to construct an outdoor screened space to enjoy just such weather. It was designed to be a place where she could meet clients, family and friends outside comfortably.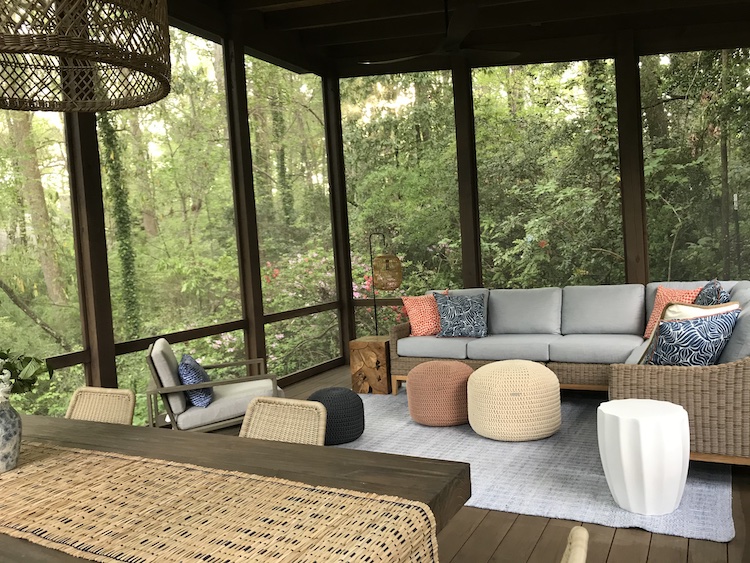 Keeping that in mind that her husband is a gifted gardener and they are both world travelers, we were inspired by the stream in the backyard, the huge trees, their gardens, and Japanese tea houses.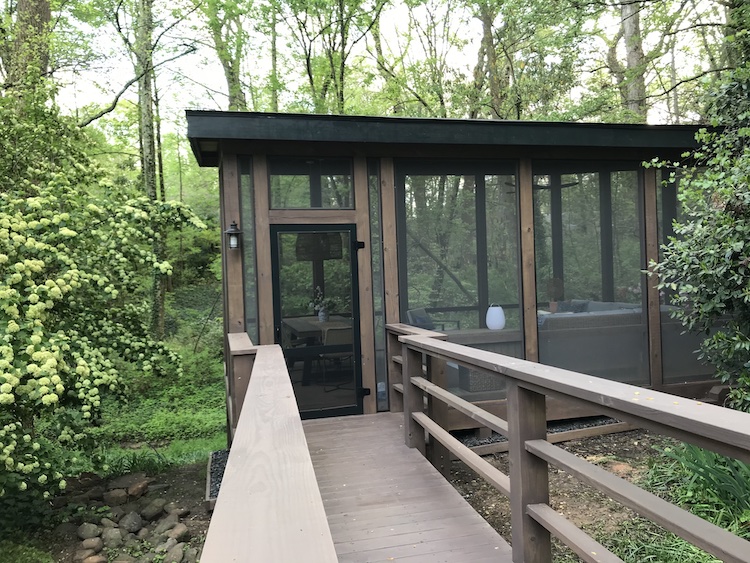 We created a space to sit with people or meditate alone, and a spot to eat and play games. We couldn't be happier with the end design and we wanted to share some pictures of the new space.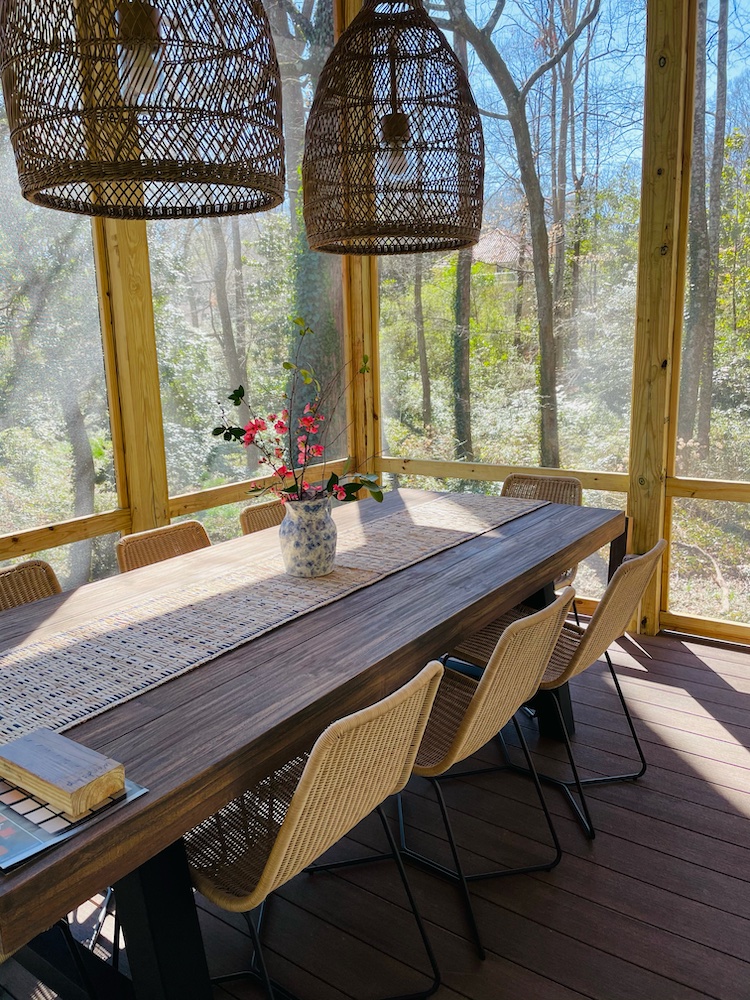 Creating and enjoying a retreat in your home, be it simple or grand, is a lovely and rewarding way to practice self care. We hope that this spring gives you renewed optimism and lots of time outdoors!