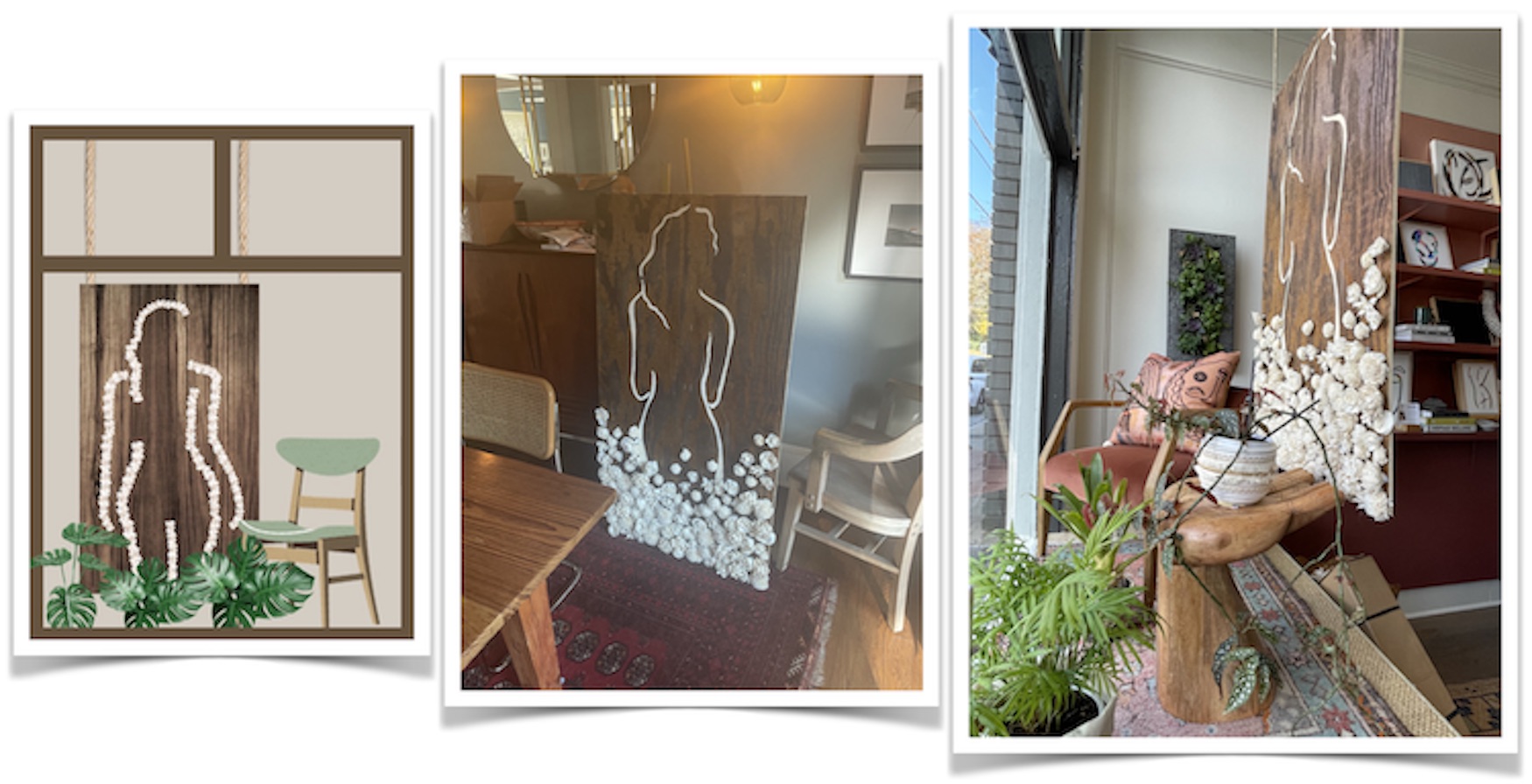 20 May

The Windows of Balance Design: a Creative Process

By Allie Andrews

At the Balance Design studio, we are fortunate enough to have two display windows that allow us to exhibit anything we can dream up. We use the space to showcase artists, promote and celebrate events, and show our community the support it deserves. Our goal is to gain the attention of passersby in hopes of connecting more people with local artists and craftspeople, and expanding our community.

Although many of our window exhibits are unique in theme, we make a point to have an annual PRIDE window to show our support. It has always been important to us to support causes we believe in, and showcasing that support through the windows is a beautiful and eye catching way to do so.

When embarking on the creative process of designing the windows, we begin with determining the objective. The purpose of the windows is to get people's attention, to bring them into the studio and show off what we're inspired by or what we believe in. As a team, we set our parameters for the window, and then it's time for me to get creative. One of my roles as a design assistant is to design and implement the window displays. Every time we update the windows, we choose a new design or theme. Oftentimes, our windows correlate to the theme within our studio and the artists we are showcasing.

For our most recent open house, titled "Just Her", I pulled inspiration from the work featured artist Brianna Gordon. I was ecstatic about designing this window, and this particular open house, because the artist is someone whose work I've admired for years. I decided to make a woman's silhouette formed out of flowers to play on the divine feminine and to correlate with Brianna's showcased pieces. Once I have narrowed down a concept, I like to create a visual aid to present to the team.

After the design and visual aid have been completed, the hard part begins- implementation. Most of the time it takes some time to build/create what will be displayed in the window- and usually I need some assistance. Fortunately, I have a very good friend who is an art major who has helped with many of our window installations. This step is generally time consuming and often comes with challenges. There have even been times where we needed to completely rethink the design.

The final step is actually installing the window displays. This process usually involves precarious step ladders and avoiding electrical lines when drilling into the ceiling for support or hardware. It can be quite cumbersome, but it is always so rewarding to have the vision come to life.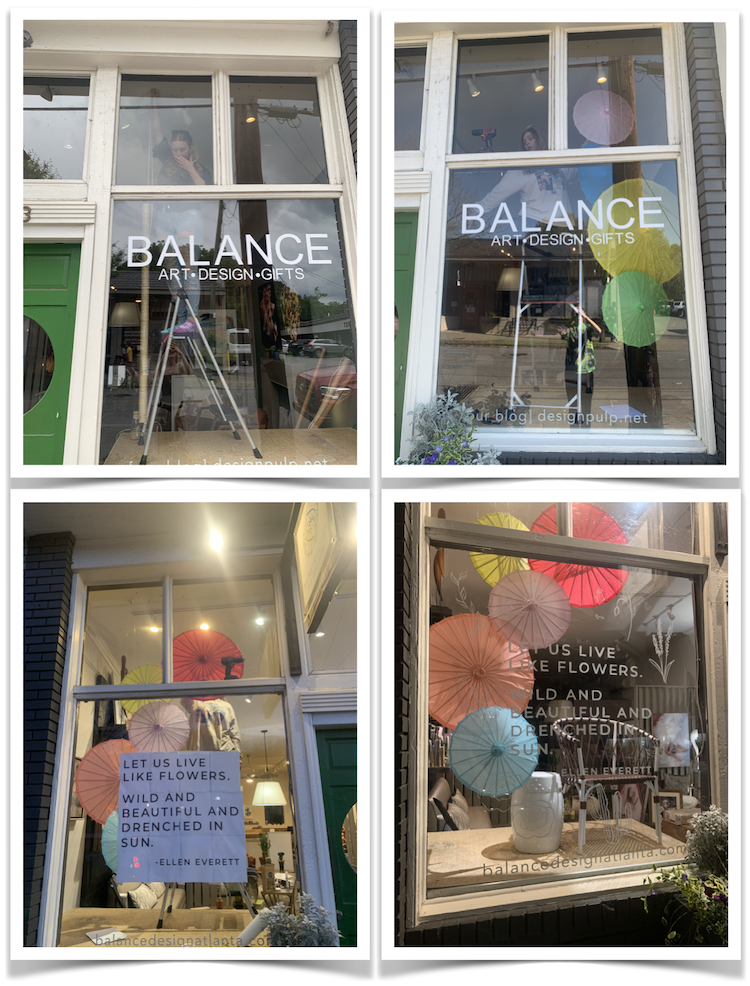 Our windows are a great source of pride for the entire Balance Design team. We take great care in choosing what we showcase. Oftentimes, we have people come in off the streets simply to complement our windows or tell us that they love looking at them everytime they pass down McLendon. Although it is rarely an easy process, it is always worth it. We are currently working on our summer windows and encourage you to stop by and see what we've dreamt up this time!