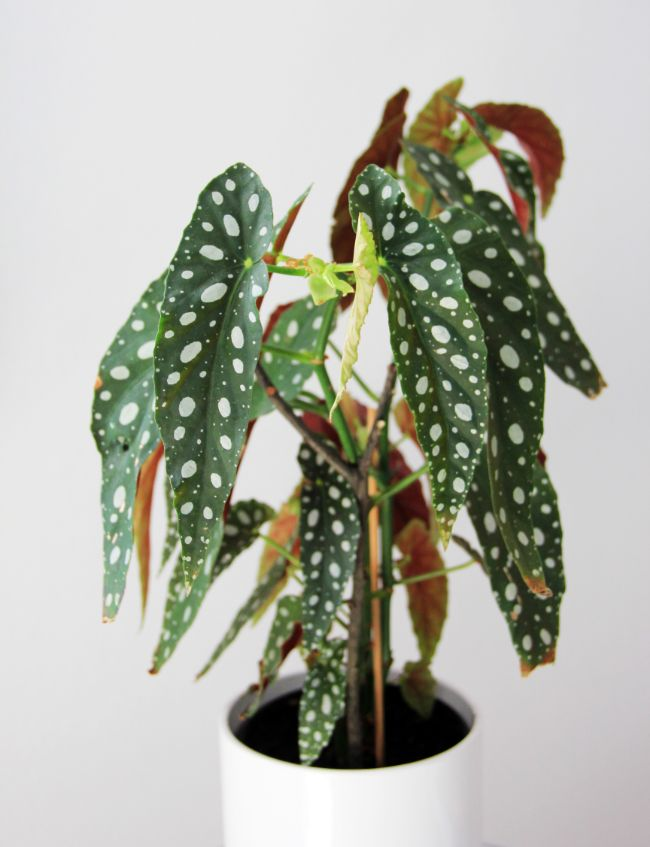 28 Aug

The Plants of Balance Design: At HOme Edition

Back when the world was a little less complicated, we shared our treasured studio plants and some tips and tricks to care for them. With our scenery inevitably changed, we still love the feeling of having some greenery around us to nurture (whether inside or outside). Let us introduce you to our favorite plants that we share our at home workspaces with, and see if any of them might be the right fit for you.

Stephanie- Polka Dot Begonia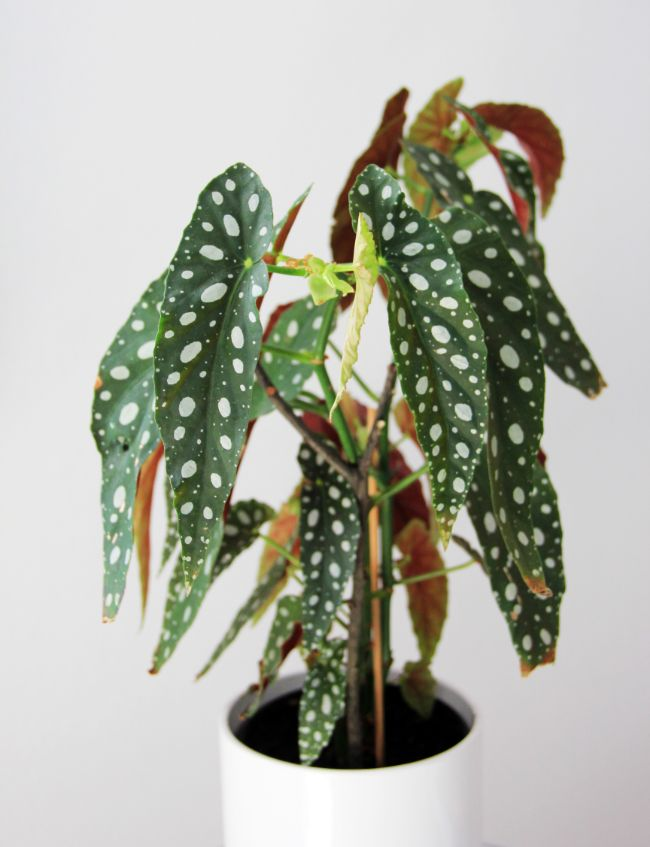 My best friend gave me this lovely little plant. It is cute and quirky!
From the website, smart garden guide, I learned how to care for it: Begonia maculata needs bright indirect light, well-aerated soil that dries a bit between waterings, fertilization every 2-4 weeks, and temperatures of 65°F (18°C) to 86°F (30°C). They are fussy about humidity and need semi-regular pruning, but they're very easy to propagate. So I have a bit of work to do to give mine some more humidity, because I have it inside. I think he also needs some pruning. But, I'm looking forward to seeing him flourish!
Melody- Habanero Pepper Plant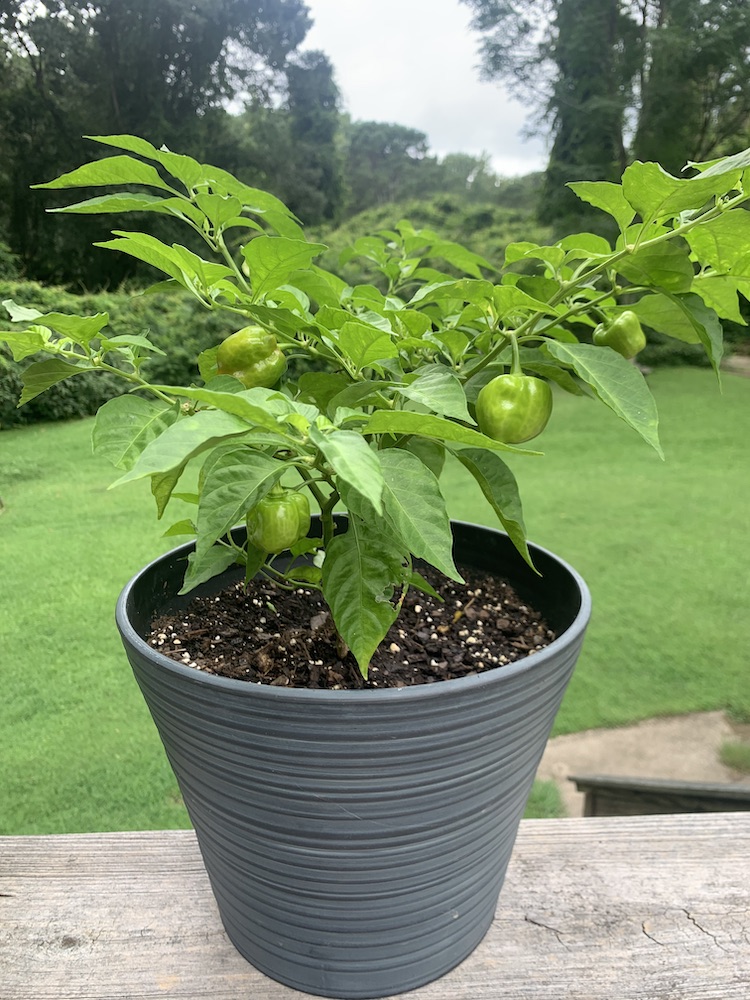 Although I adore flowers, I sometimes struggle to take care of them. I do however love to cook, and therefore I find it cathartic to grow some of the plants and veggies that I use often in my recipes. We have herbs, tomatoes, and even an avocado plant starting! But, my favorite has to be our habanero plant. Not only are the bright changing colors beautiful to look at, they pack a great punch of heat when we cook with them. Habaneros are easy to care for, as they are good at letting you know when they are unhappy. They are native to areas near the equator so they love warm sunny days. However, you do need to keep them out of direct scalding heat for prolonged periods as they can get sunscald. Additionally they benefit from once or twice a week deep waterings (check if the soil is dry first if watering more than once a week). We've already harvested around 12-15 peppers, and still have several more coming in. Just make sure to pick them all before fall!
Jennifer- Limelight Hydrangeas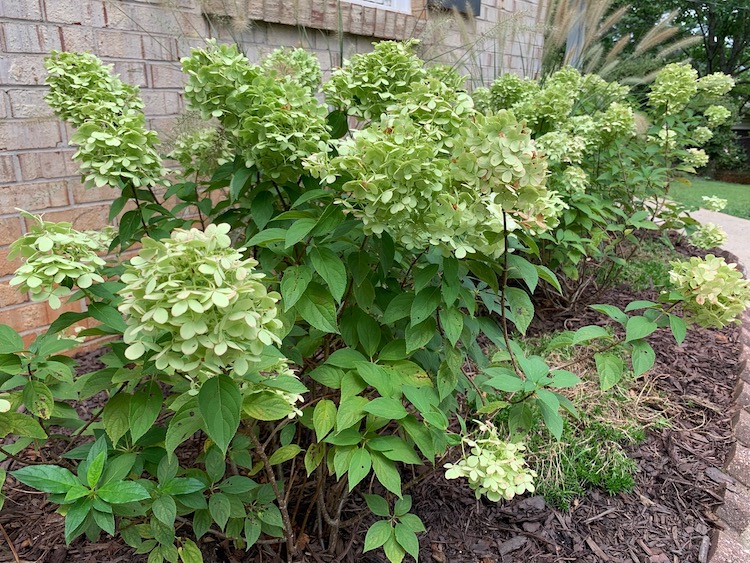 My favorite plants in my garden right now are my limelight hydrangeas. (I love them so much that I ended up planting ten of these flowering beauties all across the front of my house this summer!) This is a newer variety of hydrangea that feature large conical flower heads, instead of the traditional round. Their flowers start off a pale lime green, fade over the summer to a white, and then finally a brown in the fall. They do really well in bright sunny areas and stand up to the high heat we have here in Atlanta – a win, win! As far as care goes, we just water regularly. We love how much curb appeal these neutral flowering shrubs have added to the front of our home!
Whether it is an indoor plant, an outdoor plant, or even a fruiting plant, make sure it brings you joy and it will be simple to care for it! We'd love to see which plants you love and tips on how to care for them- Happy Planting!