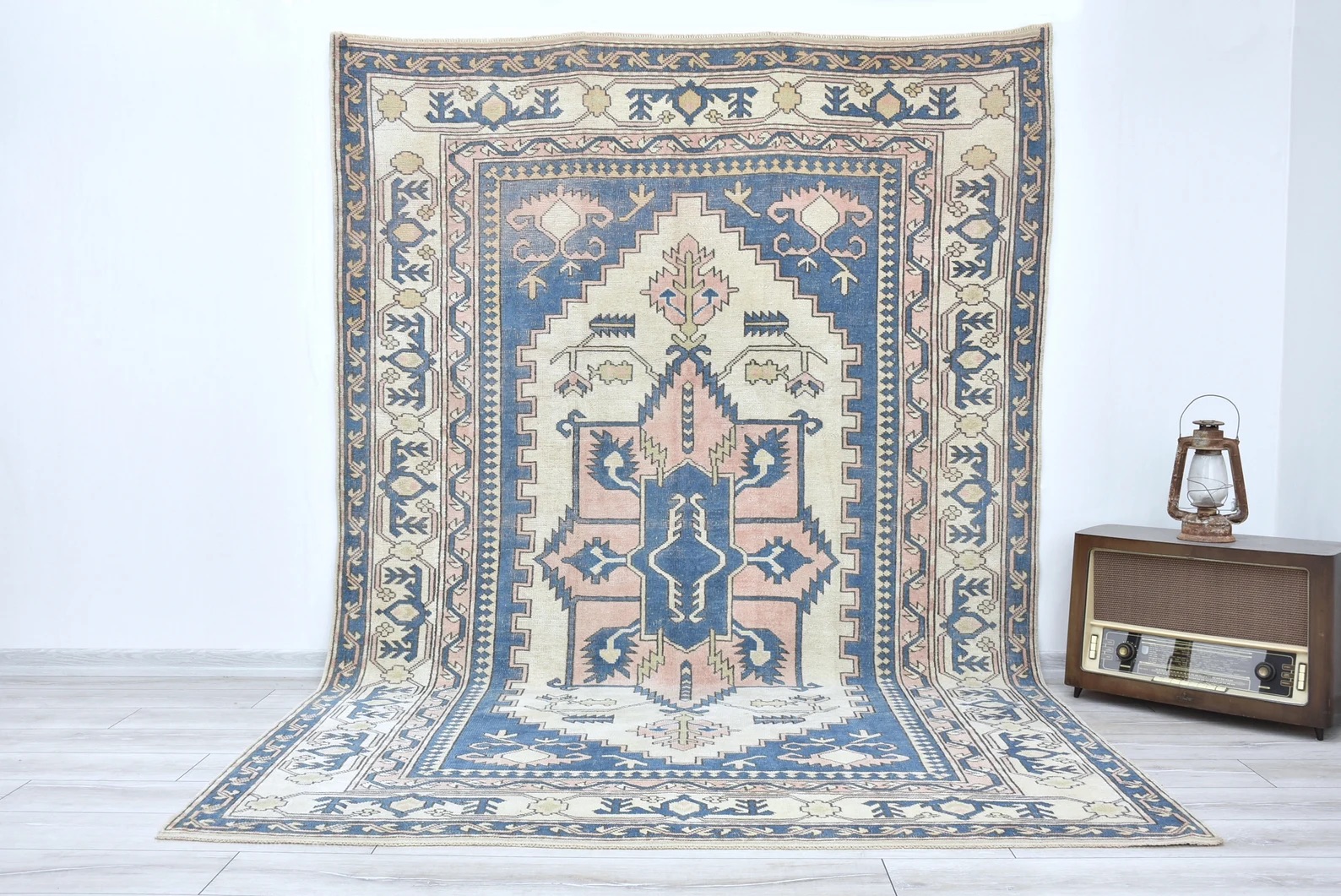 10 Jun

Rugs 101

By Kalah Lee

As Balance Design's newest Design Assistant, one of the first tricks I learned working with the team is to begin with the rug. Beginning the design with the rug is an effective way to ensure your space feels cohesive. While selecting rugs (for clients or yourself), confirming your materials, size and price point is the logical place to start. That being said, it's often the feeling, color palette and material that matter the most. This week we wanted to take a glance of the kinds of rugs we most often specify: berber, hand-knotted wool, tufted wool, flat weaves, and jute. Determining just the right rug enhances the space and ensures it looks and functions beautifully!

Berber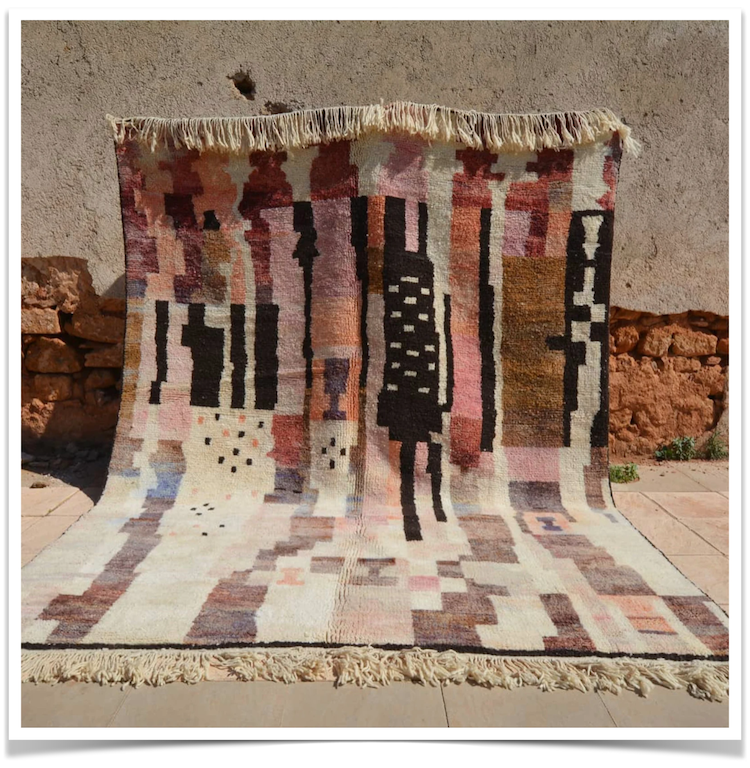 Berber rugs are often considered shag rugs. Their loose looped fibers provide that soft comfy feeling you want under your toes! Berber rugs are traditionally made in Morocco. They are the heart and imagination of the generations of women who have passed down this ancient art of weaving. Today, many different companies make Berber rugs and they are available in a variety of price points. The most important thing to consider is if they are made of wool. Wool is naturally hypoallergenic as well as stain resistant, making it the ideal material for almost any kind of rug. For unique berber rugs, we suggest taking a look at Etsy. There you can find one-of-a-kind, handmade Berber rugs in all shapes, colors, materials, and price points!
Hand Knotted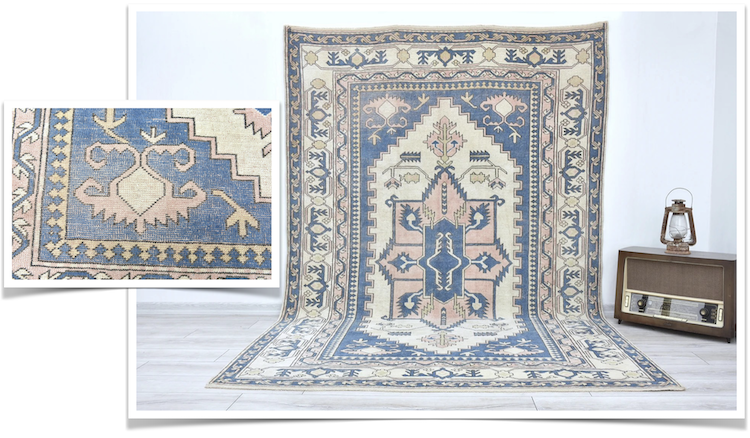 We often hear people asking the difference between hand knotted and hand made. We are here to clarify! Many rugs are hand made (woven, tufted, knotted, etc.) however, hand-knotted signifies that the rug was created by master weavers and will retain and even gain value over time. The origin of hand-knotted rugs date back to ancient Asia and are often classified as a Persian, Turkish, Oriental, or Kashmir rugs.
Hand Tufted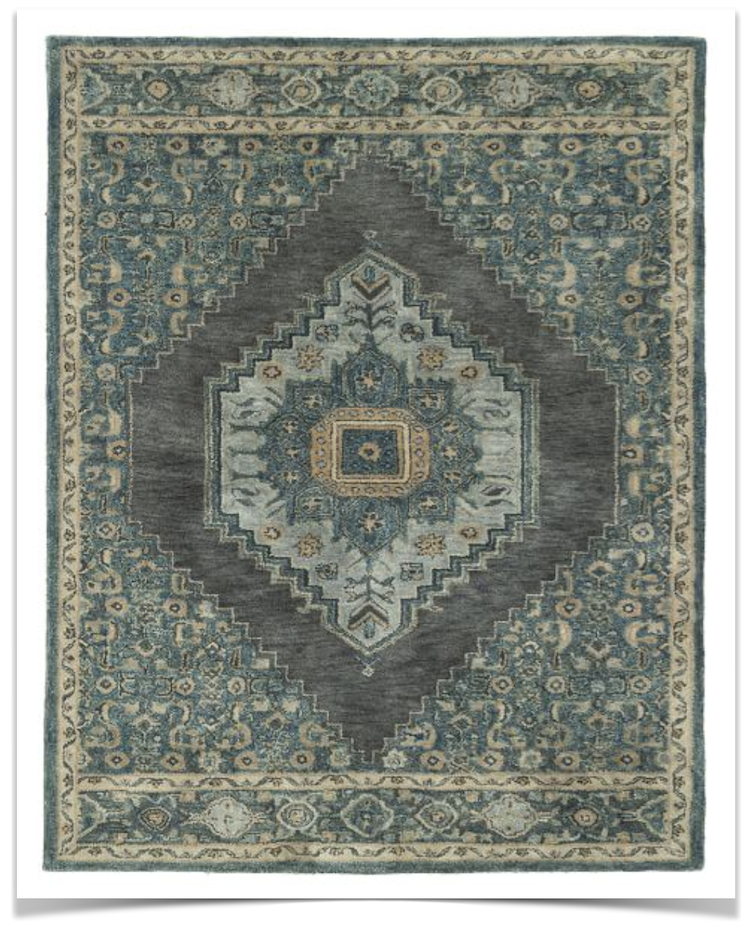 As I progress through my interior design journey, I find that many of my interests coincide with my career. Recently, I decided to take a chance and purchase a tufting kit. This processes of rug making is often what is considered a handmade rug. Though human involvement is essential, this machine simplifies and expedites the process. These days, full instructional videos are prevalent on social media and are widely available to the masses. Below is my first unfinished attempt at a tufted rug, Learning how to properly tuft takes patience and practice. I can only imagine the time and knowledge it takes to hand weave rugs with a loom!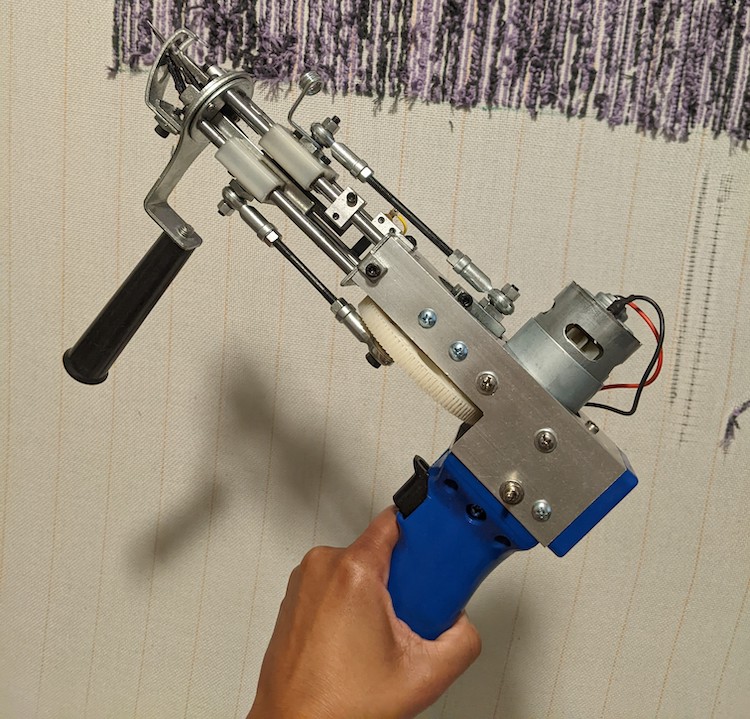 This tool is used to loop the yarn through the backing materials (usually monks cloth) without creating a knot. The surface is then sheared at the top to create a smooth walkable surface. Utilizing materials like wool can ensure the longevity of the rug, but typically these rugs do not last as long as the hand-knotted rugs. Tufted rugs are available in a variety of shapes, patterns, and colors. Tufting your own rugs at home is growing in popularity, but it's clear it will never replace the traditional methods of rug making.
Flatweaves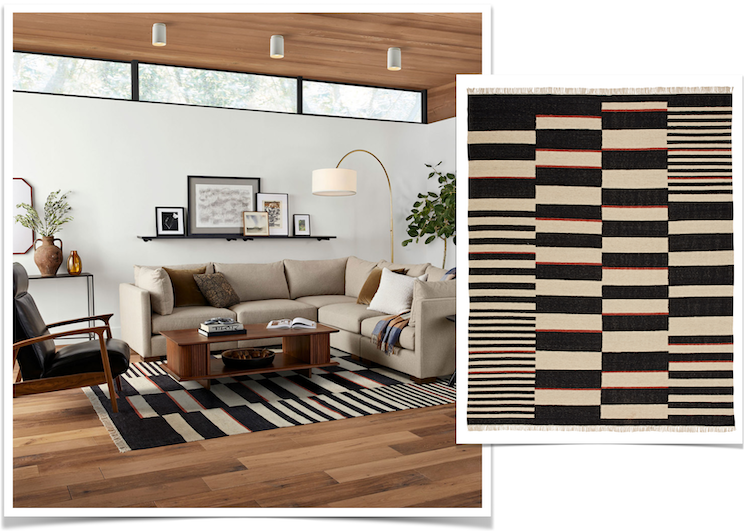 The defining feature of a flat weave rug is that no knots are used in creating the weave. Flatweaves come from all over the world and are extremely popular, due to their durability, cost, and versatility. Some of our favorite flatweaves are even created with sustainability in mind! The fibers are woven from recycled materials, fair trade certified, and can even incorporate organic materials like jute.
Jute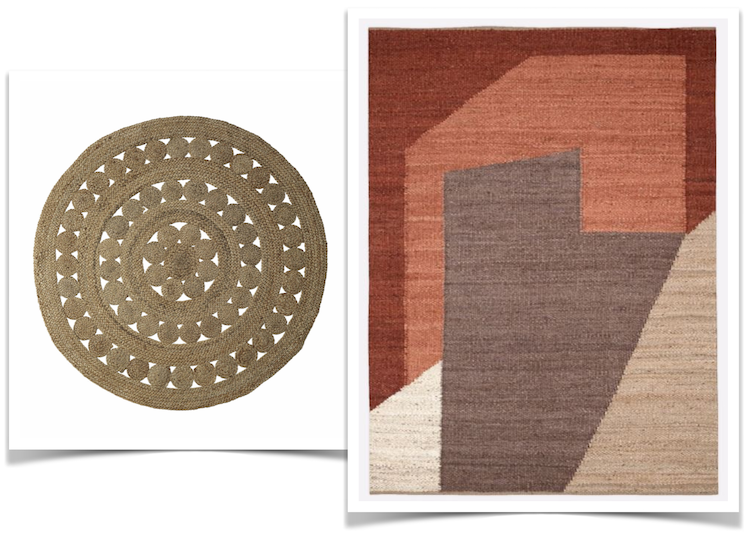 Our favorite aspect of a Jute rug is that they are biodegradable, sustainable, and give added texture to a room or outside area! The rug is made from the jute plant which is typically found in Asia. An important thing to note about jute rugs is that they are not going to be soft and plush. However, they are incredibly durable and can withstand plenty of outdoor/indoor wear and tear. As a general rule of thumb, hink of a jute rug as a more structured feeling under the feet. Often, people layer a smaller, softer rug over a jute to encapsulate the space while showcasing the layered rug. Jute rugs have come a long way and are becoming more widely available with a softer feel underfoot. Regardless of which you choose, jute rugs instantly enhance your space with an additional layer of texture.
Tapestries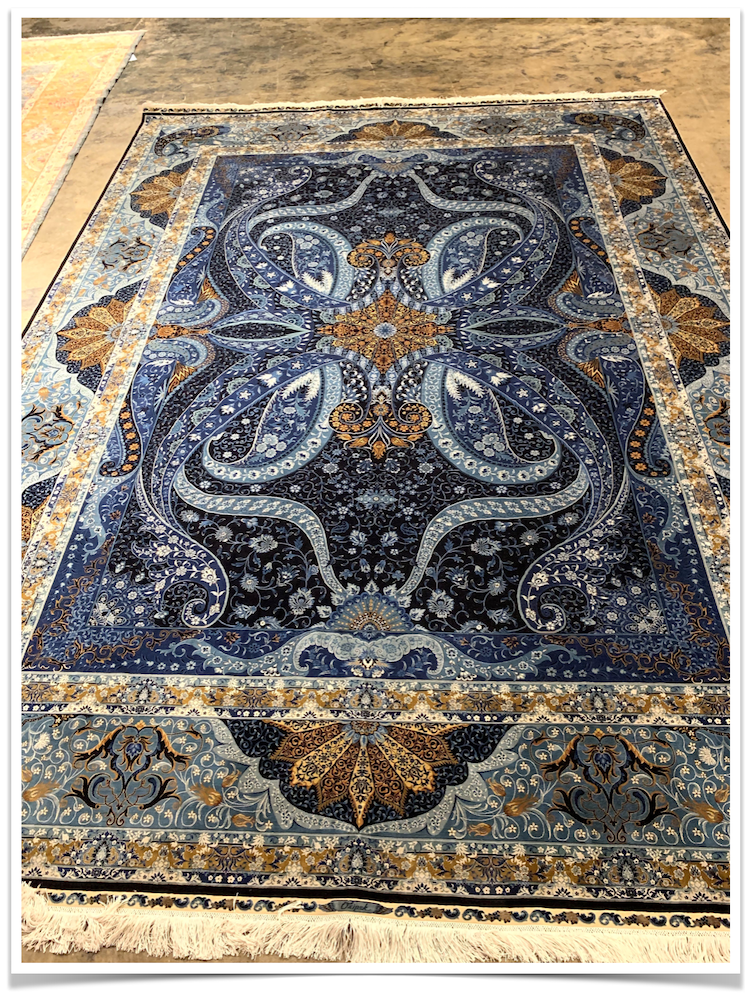 Tapestry rugs have a long history in many cultures. Long before modern or international design, tapestries were hung as art, insulation, and even to tell stories. Families of high stature never intended to step on these rugs, but rather used them as conversation pieces during events, parties, and small gatherings. These days, this is less prevalent- particularly in America. Here, they are often placed on the floor. As design concepts have evolved over time, rug design and utilization have as well. Tapestries on the floor can help enhance the "6th wall" discussed in the design industry. Despite modern influences, tapestries are still hung today. Of course, rugs of this grandeur are often incredibly expensive. Just a few years ago, designer Melody Richardson, was able to view a stunning custom designed piece that we couldn't imagine keeping on a floor. It won several awards and sold for far more than anyone we know could afford. It may not have been in the budget this time (or ever), but we are forever in awe of the tradition and cultural history that influenced its creation.
No matter what type of rug you're looking for there is a price point, material, and color that will fit your space! Just make sure that when you're searching for the perfect rug, it not only feels good physically, but also feels good culturally, contextually, and environmentally!