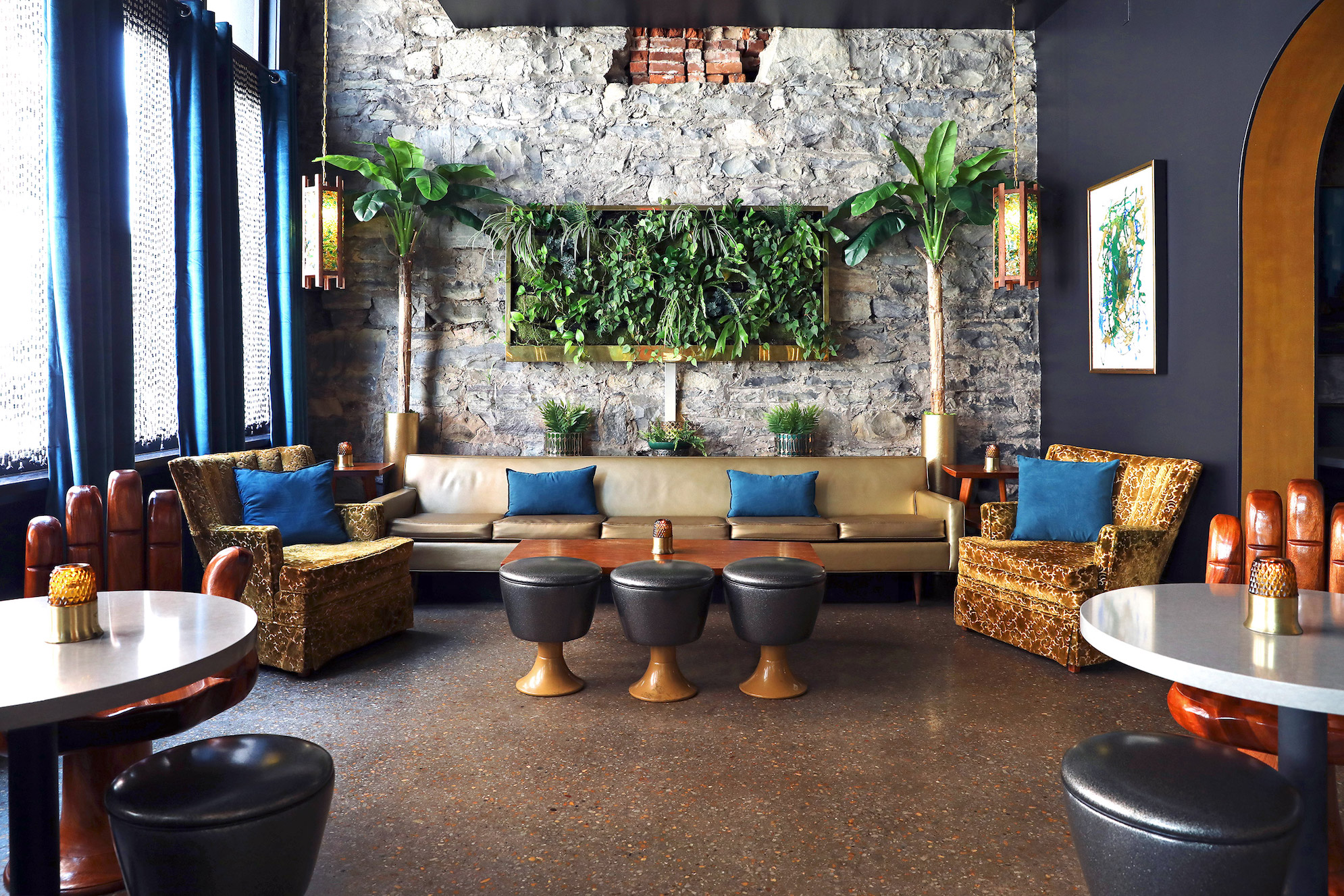 18 Mar

Quick Jaunt to Chattanooga

It's right about this time in March that many of us are looking for a respite from the hurried life of work and "normal" life.  I was looking for an easy journey out of Atlanta when I stumbled on the Dwell Hotel. This vintage inspired boutique hotel is just a little jewel box with feasts for your eyes around every corner (and it won't break the bank!)

I love the crisp colors, the hardwood floors and the wallpaper! Ready to get a good night's rest before exploring the city and hiking in Chattanooga.

How can you choose your favorite room?! We have actually used this wallpaper by Cole & Sons and it's absolutely stunning!

The lobby is a fun collection of vintage finds, nothing too precious, just plants, light and drama.  The architecture makes you feel like you are part of the city inside these old walls.

Now this is a sexy little bar for a cocktail!  The rich moody colors flow from room to room.

And when you wake up after a big night out, how about relaxing with your book or newspaper in this happy space? The wallpaper by Scalamandre makes this space a perfect oasis.
Sometimes we don't need to go far- or spend a lot of money- to escape for a couple of days into another well designed universe.  Have fun-and let us know where you landed!