24 Jun

Exciting outdoor color palettes

By: Allie Andrews

We are often asked by clients for exterior colors for their homes. We usually start the conversation with what the client may have in mind, their favorite colors, and what colors are on the homes around them. We wanted to show you, our readers, how a Candler Park bungalow could be transformed simply by changing the colors. Our design assistant, Allie, shares her thoughts and the process.

Original Bungalow Colors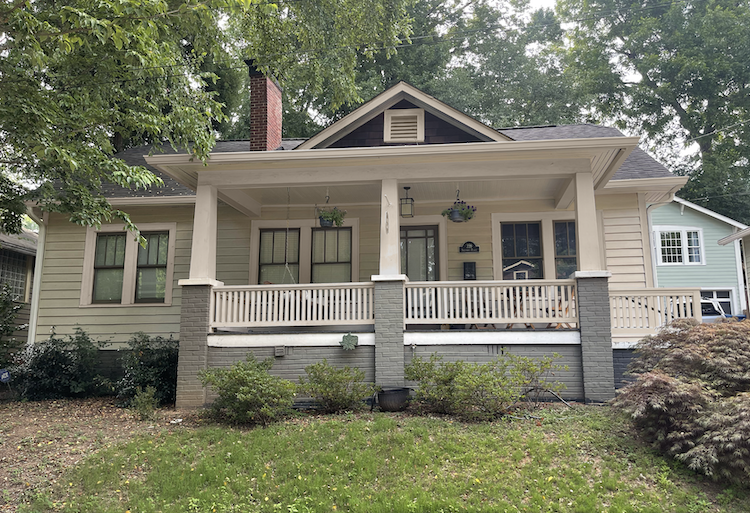 This house was our inspiration to begin these exciting color palettes.
Playfully Blue: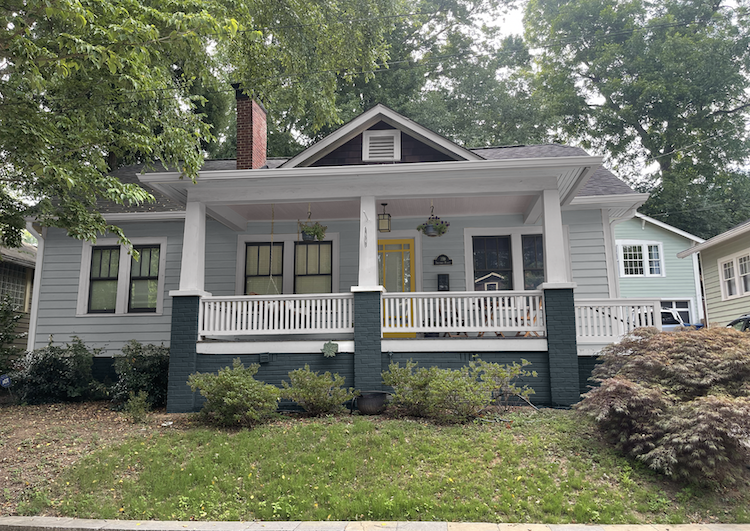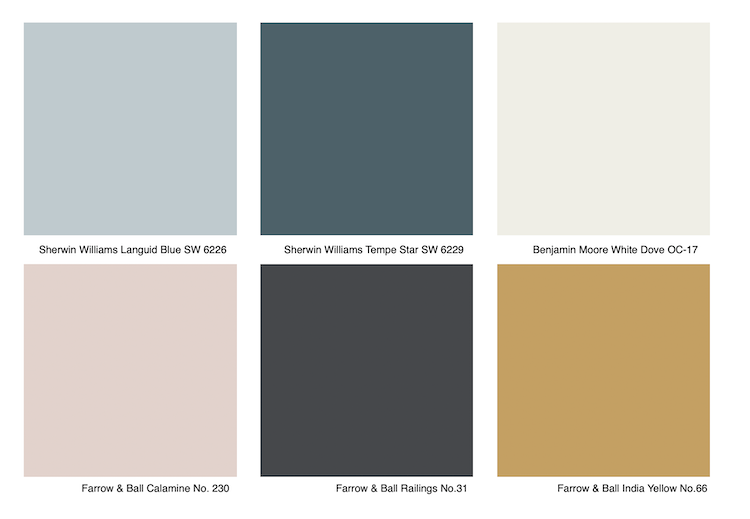 The intention of this palette was to be bright and playful. Blue is one of our most requested colors, so to start, I chose a light blue siding. To complemented it, we went a few shades darker on the bricks. A bold saffron colored door and a soft pink ceiling keep this palette colorful and balanced. Finally, a crisp white trim and the blue/black sashes keep this color scheme fresh and modern.
Serene Green: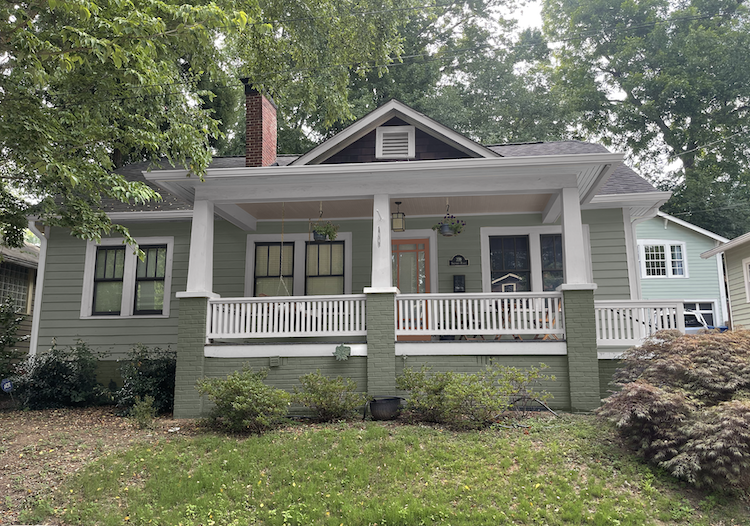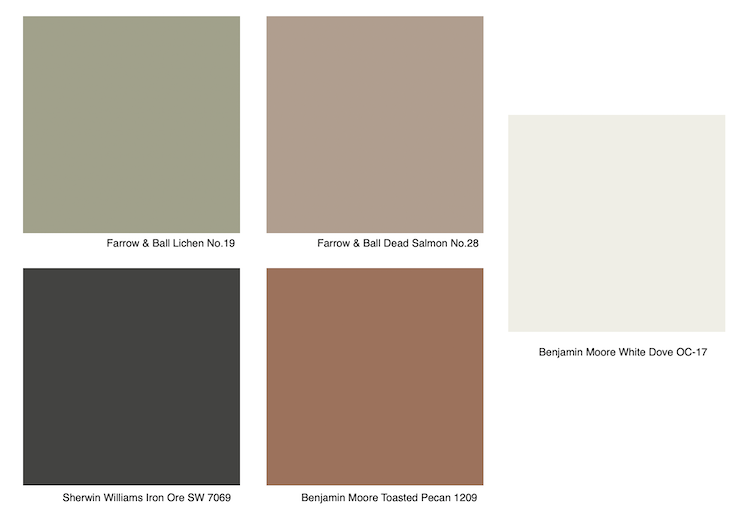 This color palette was created to be calming and stand the test of time. An aloe green for the siding provides a versatile base to build upon. (plus, this shade is a studio fav!). I selected a terracotta shade for the door and complemented with a mushroom tone for the ceiling. The warmer tones accenting the green are evocative of our southern environment. Finally, a mineral inspired black pulls this palette together to convey the serene feeling we were going for.
A Modern Twist: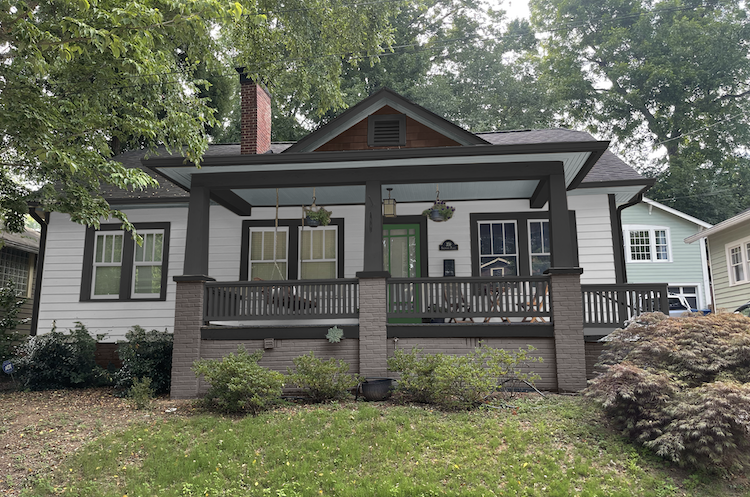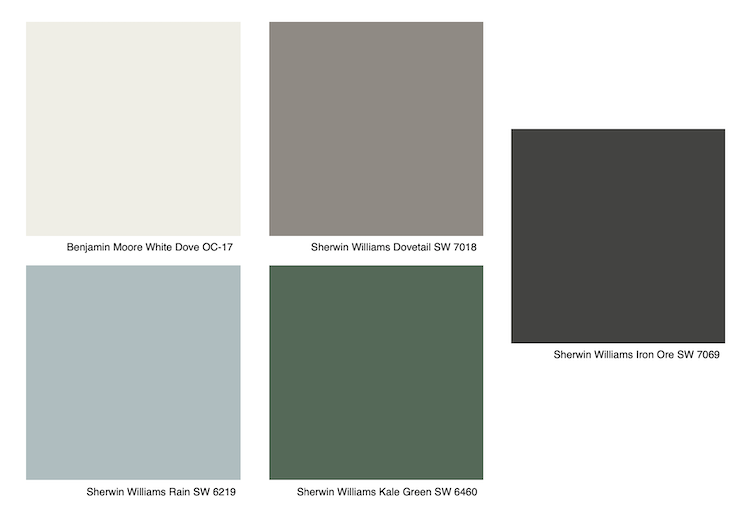 Creating this final palette posed the biggest challenge. Experimenting with black trim on a white base makes the scheme modern and surprising. A rich green for the front door provides an eye-catching pop. A pale blue and dove grey mellow out the crisp color selections, resulting in a modern twist!