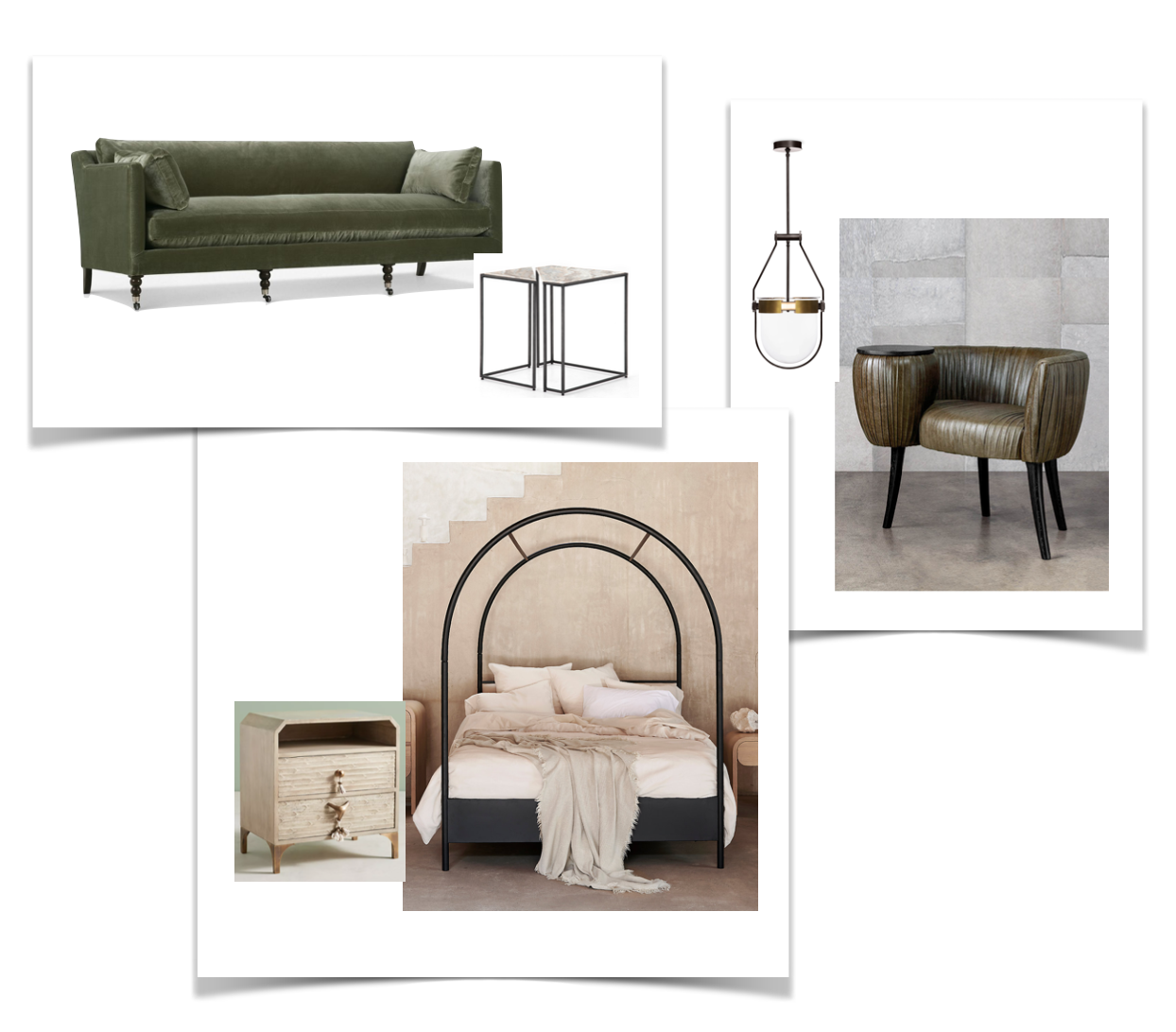 25 Sep

New Furnishings That Sizzle

As designers, we see so many new ideas cross our feed, our email and come through the old fashioned catalog mail.  We thought it would be fun to share some new furnishings and accessories that have recently inspired our team.

Stephanie's Picks: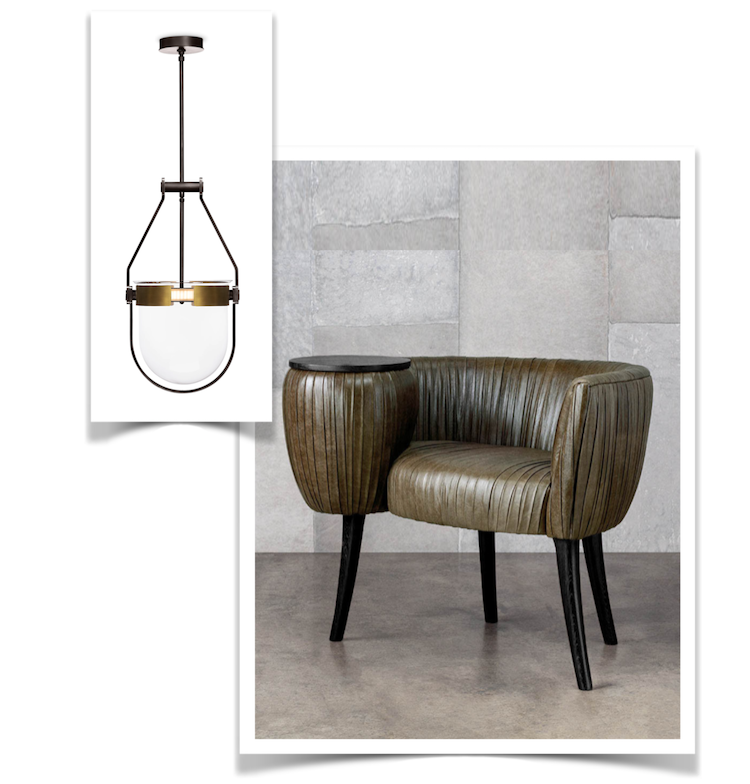 Two of my favorite innovators-Kelly Wearstler and Riloh have inspired me with their choice of materials and versatility.  I am seeing the Souffle bench with table in an elegant foyer with the pendant hanging to one side.  This bench and lighting encourages a guest to put on or take off shoes, wait for a slow poke to be ready or read the mail as they are taking it in the door.
Jennifer's Picks: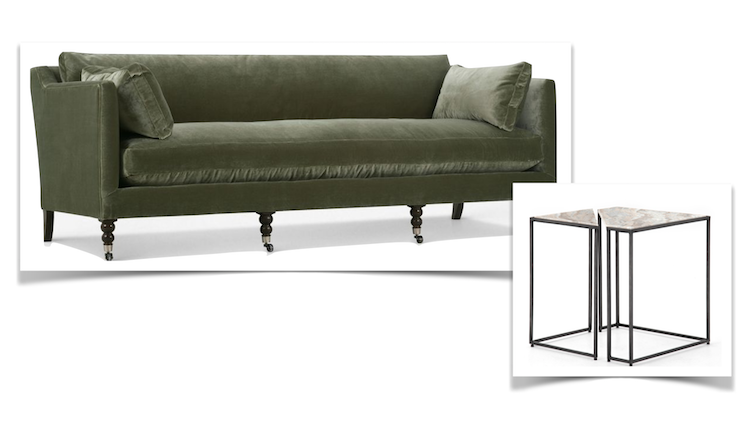 I love mixing traditional and modern pieces in a room – somehow the pairing seems to make a room feel more elevated and cozy! I was drawn to the vintage inspired Fabienne Sofa from Lulu & Georgia with its clean lines and luscious moss green velvet. I love how well it pairs with the new Jazz End Table from Four Hands, and its modern take on the traditional nesting table set. The creamy taupe marble top is stunning, and the way the tables join to create one surface is simple, yet ingenious! 
Melody's Picks: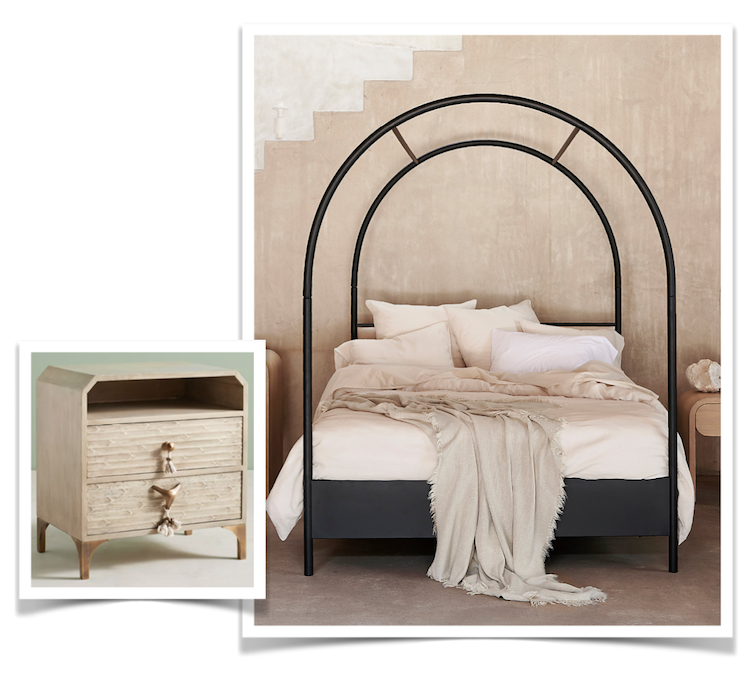 Statement pieces like these two make my heart sing. This curvy take on the traditional canopy from Crate and Barrel juxtaposes a strong iron frame with a soft neutral upholstered headboard. When paired with textural bedding, it makes for a modern bohemian dream. The nightstand from Anthropologie features fun textured tassels that compliment the carved and beveled wood frame, elevating the more traditional silhouette. Paired together, they balance each other while still bringing the drama!
The design community constantly finds inspiration from ample sources, but rarely do we get to share the special pieces that catch our eyes if they are not for our clients. We hope these gorgeous new pieces remind you to keep your eyes open! You never know when you might happen upon something special!