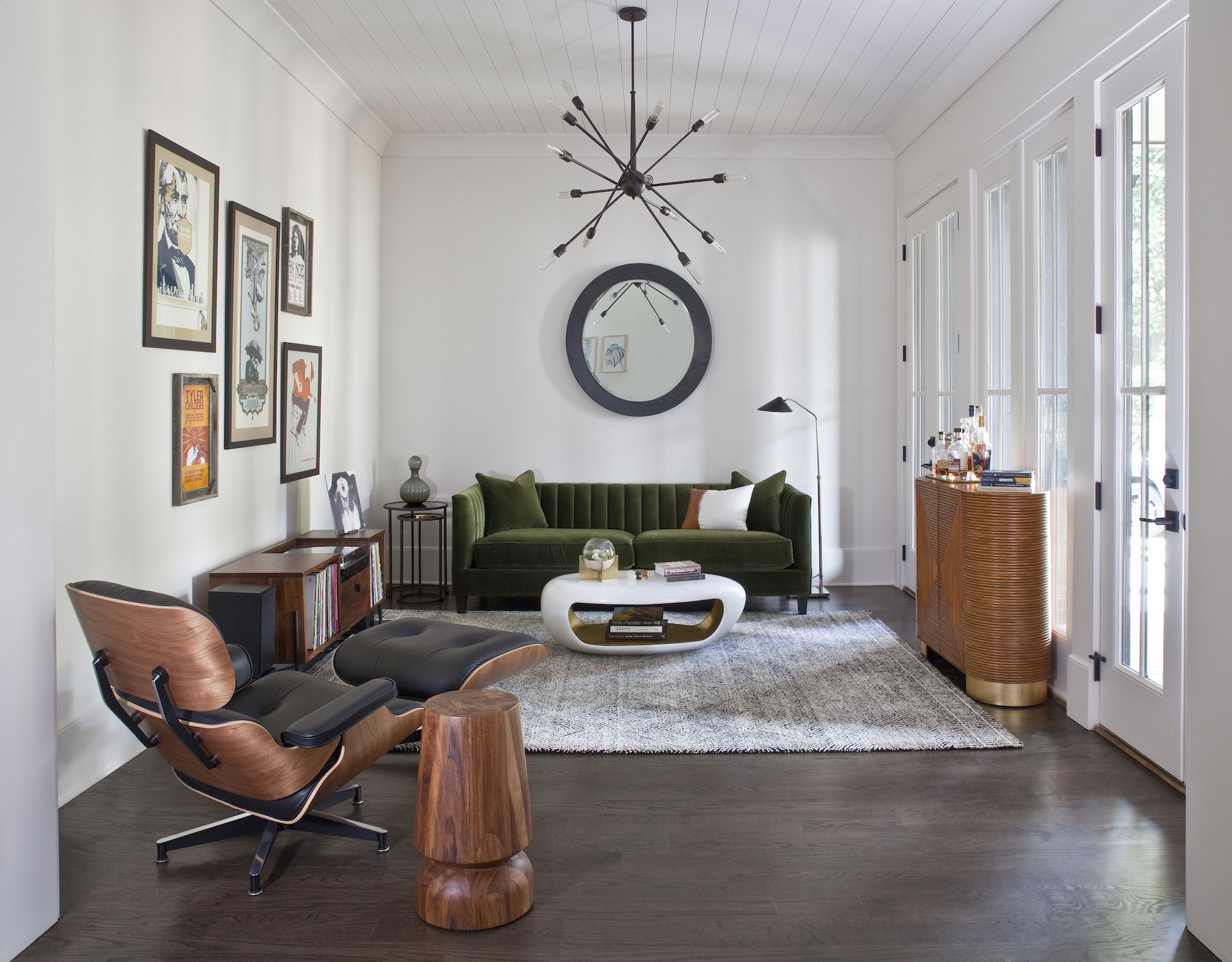 04 Mar

Morningside Makeover: A Glimpse Into The Elements Of A MULTI-PHASE Design

As designers, we often share the final images of designs we have been able to pour our hearts into, but rarely do we discuss everything that goes into that process. This week we thought we would share the inner workings of a multi-phase home design project. Generally, these projects start with one or two rooms at a time and as we approach the final phases of implementation in one room, we begin work on the next priority. We interviewed our talented designer, Jennifer Carter about this particular project and discussed her inspiration, her process and the different elements she considers when working with a client.

How do you start a project?

After we do an initial consultation and questionnaire, we like to ask our clients to start collecting ideas for their new spaces on virtual boards. We like Pinterest or Houzz, or collecting physical images from magazines of rooms and elements that inspire them. I like to begin every project by reviewing these images with the client in person and doing a walkthrough of their space. Most of the time, phone calls and emails aren't enough. We like to be able to read a client's facial and body expressions while they are in their own space. It can give such pertinent information for solving their design challenges and providing solutions that are tailored just for them. I usually come prepared with a list of potential questions, as well as asking impromptu questions during our meeting as the project starts to unfold.

What were some inspirations for design that you had for this client?

Both the husband and wife had a refined sense of personal style. For this project in particular, the clients were moving from one home to a new home and needed guidance on what to bring and not to bring with them. Seeing both spaces and discussing their dreams for their new home was definitely a perk to this project. These clients loved to travel and explore the outdoors. They have a vast collection of vinyl records and love visiting live music venues across the county with family & friends. The husband enjoys bourbon tasting and building models, while the wife is crafty, unafraid of color, and enjoys curating modern art and furniture in her spare time.

How do you get to know your client's style?

I ask lots of questions, and then I ask even more. I always ask for a tour of the client's full home too, including the spaces we aren't currently working on. This process helps give me a better sense of their personal style and discover what elements they love (and which ones really aren't working for them).

Bourbon Room-how did that come to be? What are some key elements of this space?

The husband has a love of bourbon tasting and collecting. We had an unused, undesignated room in their new home that was in need of a purpose. In came the "Bourbon Room" concept – a place to properly showcase our client's vast collection of beautiful bottled liquor. At the same time we created a comfy, moody lounge space to enjoy cocktails while listening to music on the record player.

Dining Room-how did you know to propose such bold window treatments and color?

The dining room was part of the second phase of projects. I designed this space after the office, living room and bourbon room. At this point in the process, I felt like I had a strong sense of my clients impeccable taste and knew we had some great pieces to work with as a starting point. They had a gorgeous mid-century console and modern tulip table already in the space. The room was light and bright with grand windows- it could definitely handle a bold pop of color. The dining room is also one of the first rooms you see when entering the home. I knew the windows would be the perfect focal point for featuring something really unique! My client's love of nature, color, and collecting modern Jonathan Adler animal sculptures were elements I knew I wanted to incorporate. Once I came across the beautiful, hand-embroidered bird curtains in my travels, I was certain they would be the perfect addition to this space. The final touch was a bold pop of textural wallpaper. Believe it or not, this was the only option I proposed for this room, along with some new dining chairs, and it was an immediate hit!

Office-what is the value of a custom desk?

Both husband and wife wanted to share the office space in their new home, and I wanted to give each of them designated personal spaces and a view of the outdoors. I had been dying to work with a local craftsman that we had just been introduced to. I thought this would be the perfect opportunity to have him build a custom wood desk for our clients — long enough for both to sit at and stylish enough to fit their needs and aesthetic. Creating custom pieces of furniture can be such a rewarding experience for both the designer and the client. Being able to choose the perfect material and finish for a piece of furniture, as well as having it customized in the exact dimensions, almost always results in something that will be enjoyed for years to come.

Niche-any tips to choosing wallpaper?

As designers, we want you to love each and every aspect we curate for your space. When selecting wallpaper in particular, I like to start off by ordering samples of 2-3 different options for my clients to view in their homes before making a decision. There are so many online sources these days for wallpaper, but selecting the perfect one for your space based solely on the image on the screen doesn't always pan out the way you want it too. There are some instances where you may even end up getting stuck with a paper that is just slightly off from what you expected, and you can't return because it was made to order. Even though it takes a little more time and patience to wait for the samples to arrive, the payoff is worth it in the end. You want to feel confident that you will love the paper in your home before you invest and install it.

Any additional thoughts on the design of this project in Morningside?

The best designs always come about when we are able to form friendships and trusting relationships with our clients. As designers, we love what we do, and sharing that joy with our clients allows us to design meaningful spaces.

There are many elements that go into a good design. From the client relationships and inspiration, to the creative process and implementation, a multi-phase project is a journey we and the clients take together. We hope to share more insight into our projects as well as the love and passion that goes into them.