21 Jan

Living With Pets

When we first meet clients with pets, you'll often hear the women of Balance Design say "Don't worry! We are totally dog/cat people" and it's true! So much so that we even had a photo shoot with them! Our fur babies are a part of our families, but that doesn't mean they don't come with their own challenges within the home. We decided to pull together a few of our favorite tips to keep your pets and your home tidy, stylish, and happy.

1. Stunning Sunning Beds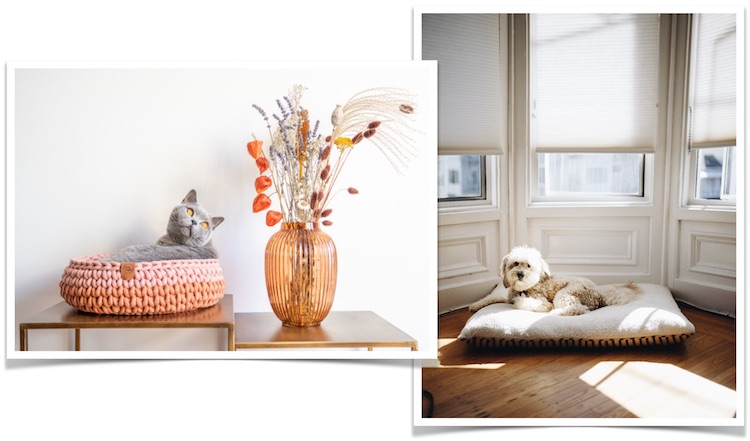 Have you ever noticed that both cats and dogs like to sleep in the sunshine? Finding a good looking dog or cat bed that will keep them cozy throughout the day is a little life luxury for your pet.
2. Selectively Accessorize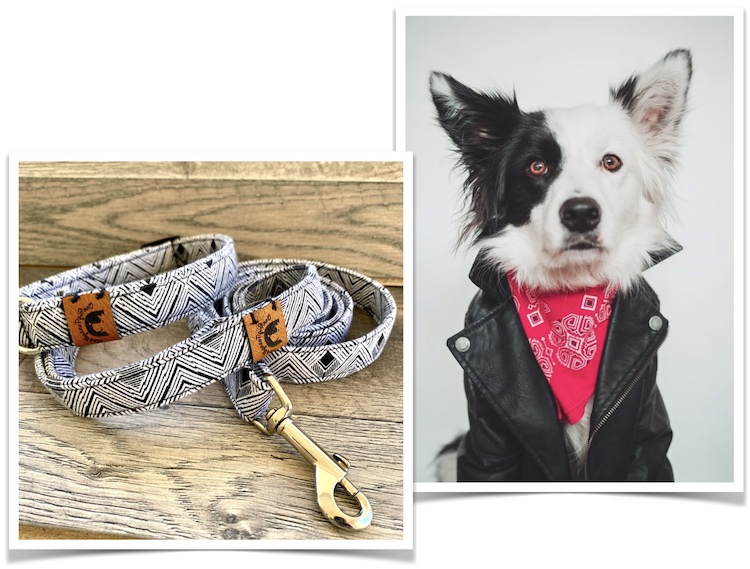 The small investments that you make for your pet's accessories can reflect the style of your pet and look great in your home. Consider choosing items that make both you and your pet look and feel good- they're usually worth the little splurge!
3. Choose Your Upholstery Accordingly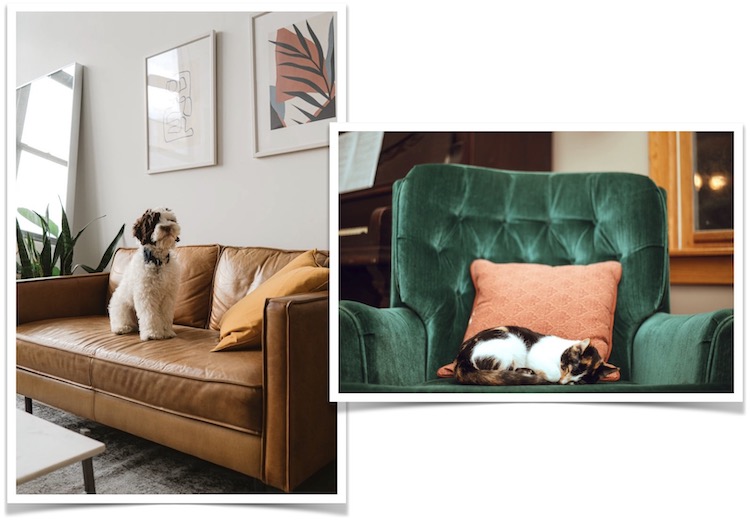 Consider furnishings that work well for hiding fur, dirt or any other mishap (like clawed up upholstery!). Leather, Crypton Fabrics/Velvets, Washable Slipcovers and indoor/outdoor fabrics make home life with pets almost worry free!
4. Customize Their Space!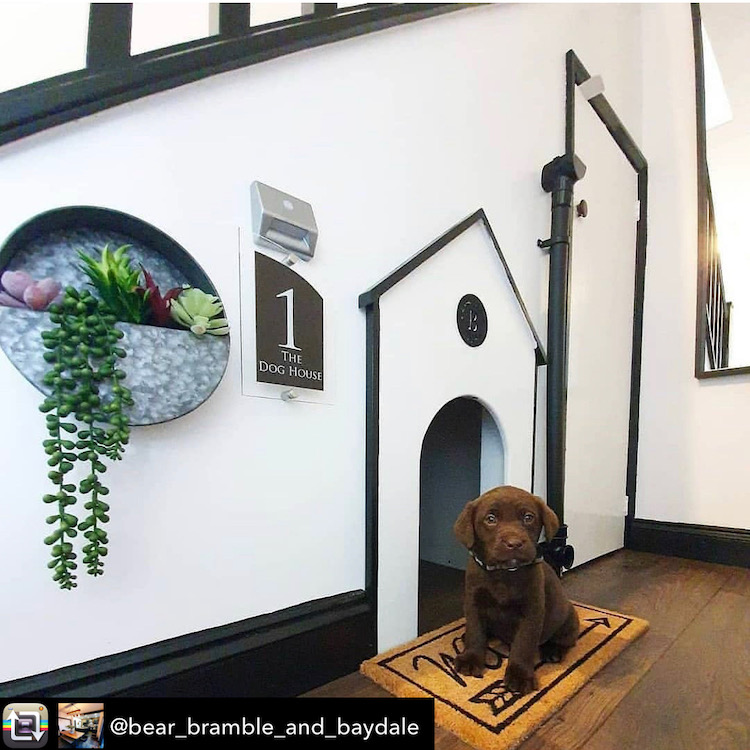 Sometimes you may want to build in some storage for your pet. Whether there is a dog dish in the island, a little storage under the stairs, or a special bookshelf configuration, custom built ins can be a great solution!
Our pets are our family and deserve to be treated as such. They enjoy some of the finer things in life too! Remember that there are tons of options out there to curate your pet's space in a way that works with -and even compliments- your home.