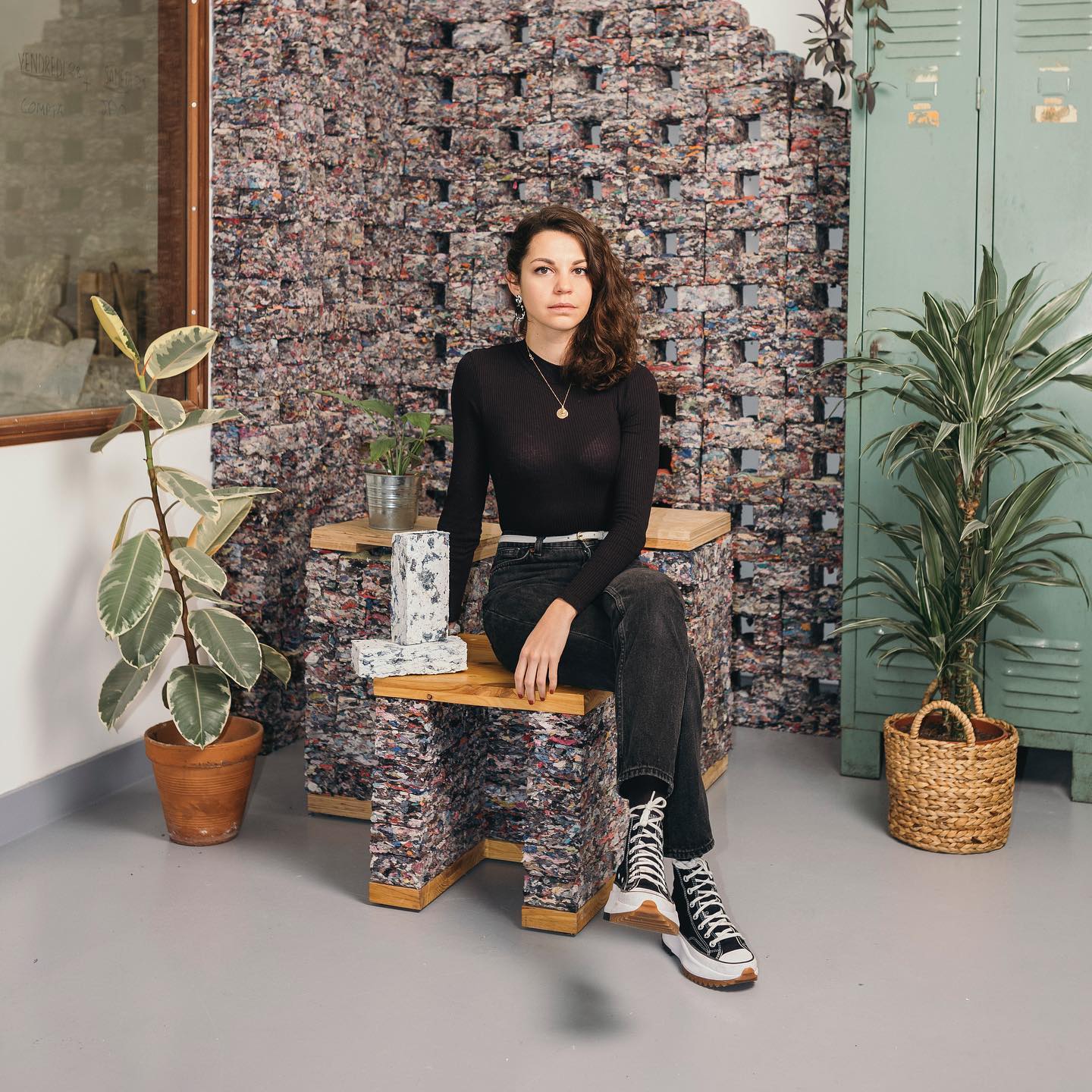 13 Aug

Let's Talk uPCYCLING: FabBrick

By Divya Pathak
Turning old clothes into bricks to create furniture and partitions is a great initiative started by France based Architect and entrepreneur, Clarisse Merlet. She researched and concluded that textile industry lacks recycling waste materials and they end up in landfills. Cotton is considered a powerful thermal and acoustic insulator. This gave Clarisse an innovative idea to re-use the discarded clothes and design an ecological building material. She started her venture in 2017 and in just a few years her brand, FabBrick has transformed 12 metric tons of discarded textiles into more than 40,000 bricks!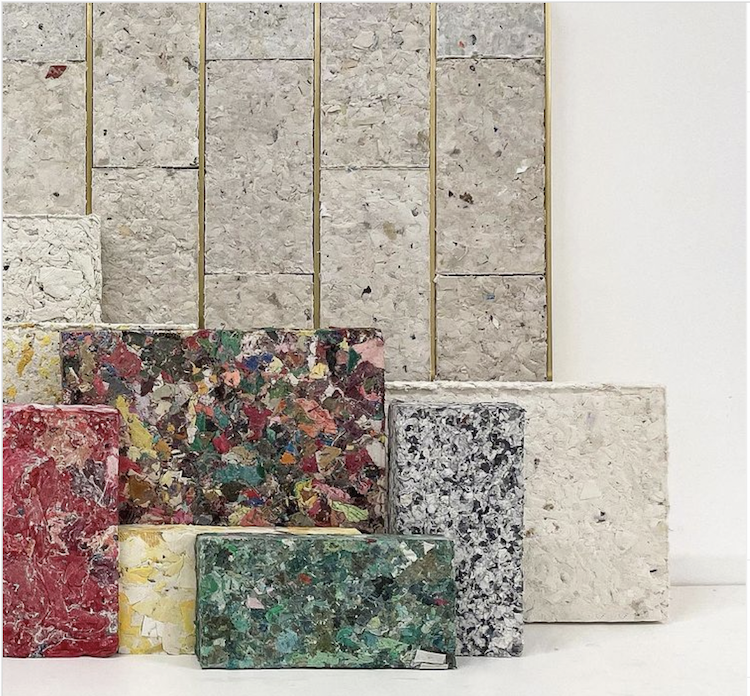 The textile is first shredded and then mixed with a bio-sourced glue before being placed in a mold. Once the material settles in the mold, a mechanical compressor is used to compress the fabric and give them the brick shape. The bricks can then be used for furniture, table lamps, display areas, acoustic walls or partition walls.