07 Oct

Last quarter! A Sneak Peek at Projects in the Works…

As we round the bend for October, we are so excited to be wrapping up some very large projects that, in one case, we have been waiting for years to complete! We thought it would be fun to share a sneak peak of some of these projects-even before the professional photos have been taken!

Without further adieu, see below for some eye candy and design inspiration in these wonderful projects that are finally nearing completion.

Westside Update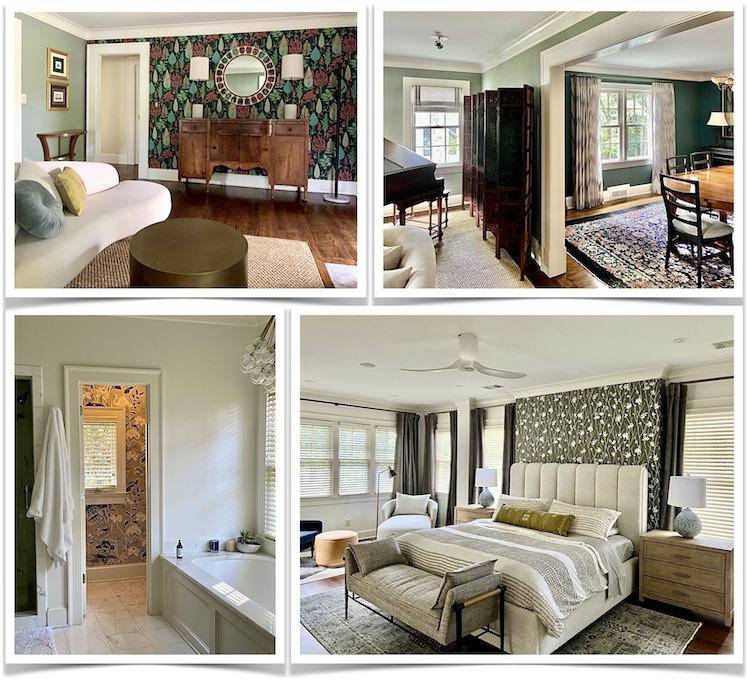 This beautiful early 20th century transitional home on the Westside was a joy to design. We wanted to update the look of their home by adding/layering in pops of color, pattern and textures to their beautiful collection of family antiques, heirlooms and art. With a touch of whimsy, ample textures, and treasured pieces, we were able to help this client create a home that truly reflects who they are and what they love.
Decatur Family Fun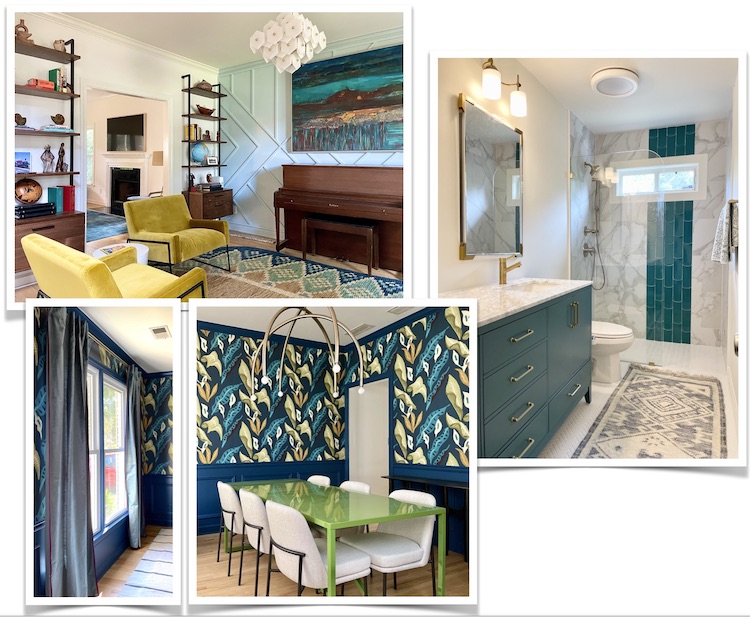 When we first began working with this family a few years ago, it was clear that their neutral home did not reflect their colorful personalities and cultural background. Last year, we were tasked with updating their main living spaces and their daughters' shared bathroom. With an emphasis on color, patterns and texture, we have been working to transform their entire home into a space that reflects the people they are, and inspires their children for years to come.
Modern Lake Claire Reno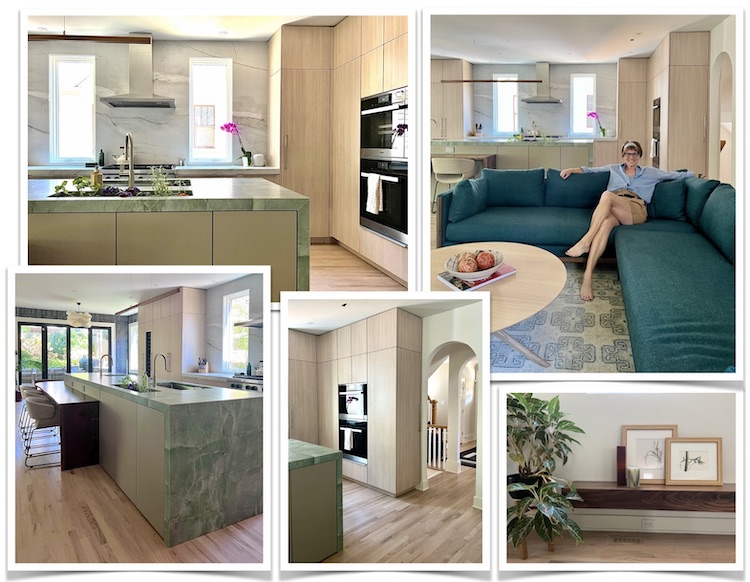 We first began the design of this kitchen and family room 6 years ago!  It was stop and go, a little bit at a time according to their schedule, the builders, the cabinetry company and of course-the pandemic. After the design was complete, we had our first opportunity to work with the renowned German cabinetry company, Poggenpohl. Some beautiful details include a folding glass wall that opens up to the patio, a walnut live edge breakfast area and our favorite-the herb garden built right into the countertop!
Drama in Druid Hills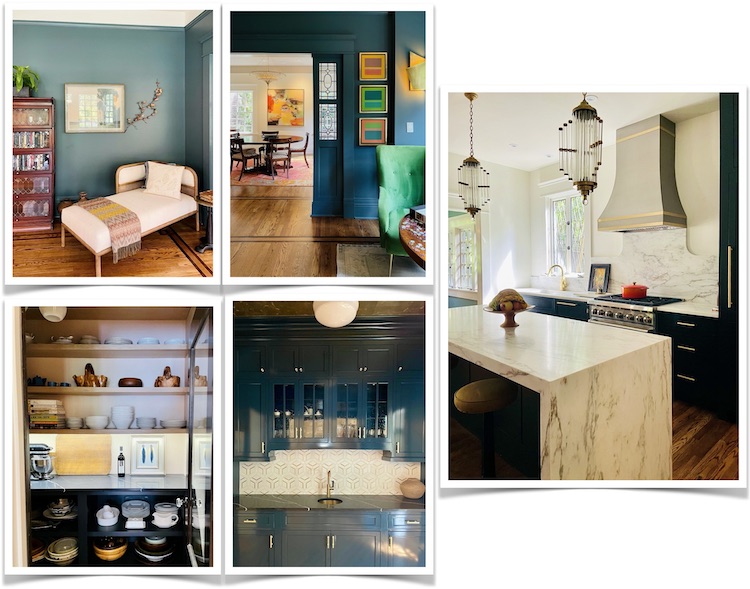 This delightful client in Druid Hills first engaged us to create a deep rich color palette to spread across her new elegant home.  From paint to wallpaper, countertops, backsplashes and lighting, she was fearless in making this home match her and her husbands personalities. As we near the finish line, we are working on furnishings, window treatments and implementing the details that pull it all together. We are looking forward to sharing more soon!
We are so excited to finalize these gorgeous transformations for our wonderful clients, and will share more updates with you as we complete them. We also wanted to let you know that we will be slowing down the frequency of Design Pulp for the holidays. For the next few months, we will be posting once a month rather than weekly. In the coming months our blog will be interspersed with some vlog updates from our talented team member, Kalah. We are thrilled with this new medium as our personalities and unique design style are able to truly sparkle in a new way! Keep an eye out for our updates the first week of each month!