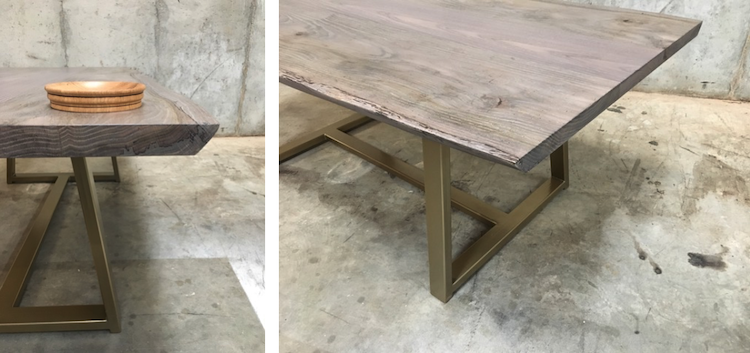 13 Mar

Environmental Consciousness in Design

By Jennifer Carter

Environmental Consciousness is Balance Design's third core value. Reflected throughout our designs and business, we are dedicated to being responsible stewards of our planet by sourcing from local craftsmen and artists as much as possible, as well as repurposing many of our clients' existing items and giving them new life.

One of our favorite collaborations to date is working with The Jack Ellis Company, based in Avondale Estates, GA. Each tree that founders Whitney Wolf and Tryon Rosser use to build their beautiful reclaimed furniture, cabinetry and accessory pieces for the home has a unique story attached to it. Last year, a couple of our clients in the Oakhurst neighborhood of Decatur, GA were able to go in person and hand-select a slab of white oak wood from the Jack Ellis shop for the custom live edge dining table we designed for them. Coincidentally, the table top slab came from a 100+ year old tree that had fallen a few months prior in the same neighborhood where they now lived. The way in which every ring and worm hole within the slab was exposed was not only beautiful to look at, but showcased the full history and life of the tree. What a great conversation starter for guests coming to dinner!

By sourcing custom furnishings locally, our clients also gain the ability to tailor every last detail of a finished product according to their home and personal design style. For this client's kitchen renovation in the historic Lake Claire neighborhood of Atlanta, we teamed up with The Jack Ellis Company again to hand-craft all of the cabinetry, shelving, bar top from locally salvaged wood. Our design became a reality, as each piece was perfectly crafted to complement the age and unique architecture of this Craftsman-style home.

Whether it's custom furniture, cabinetry, or a piece of art, we love the idea of repurposing materials that would normally end up in a landfill and giving them a second life in the homes of our clients to enjoy for years to come.