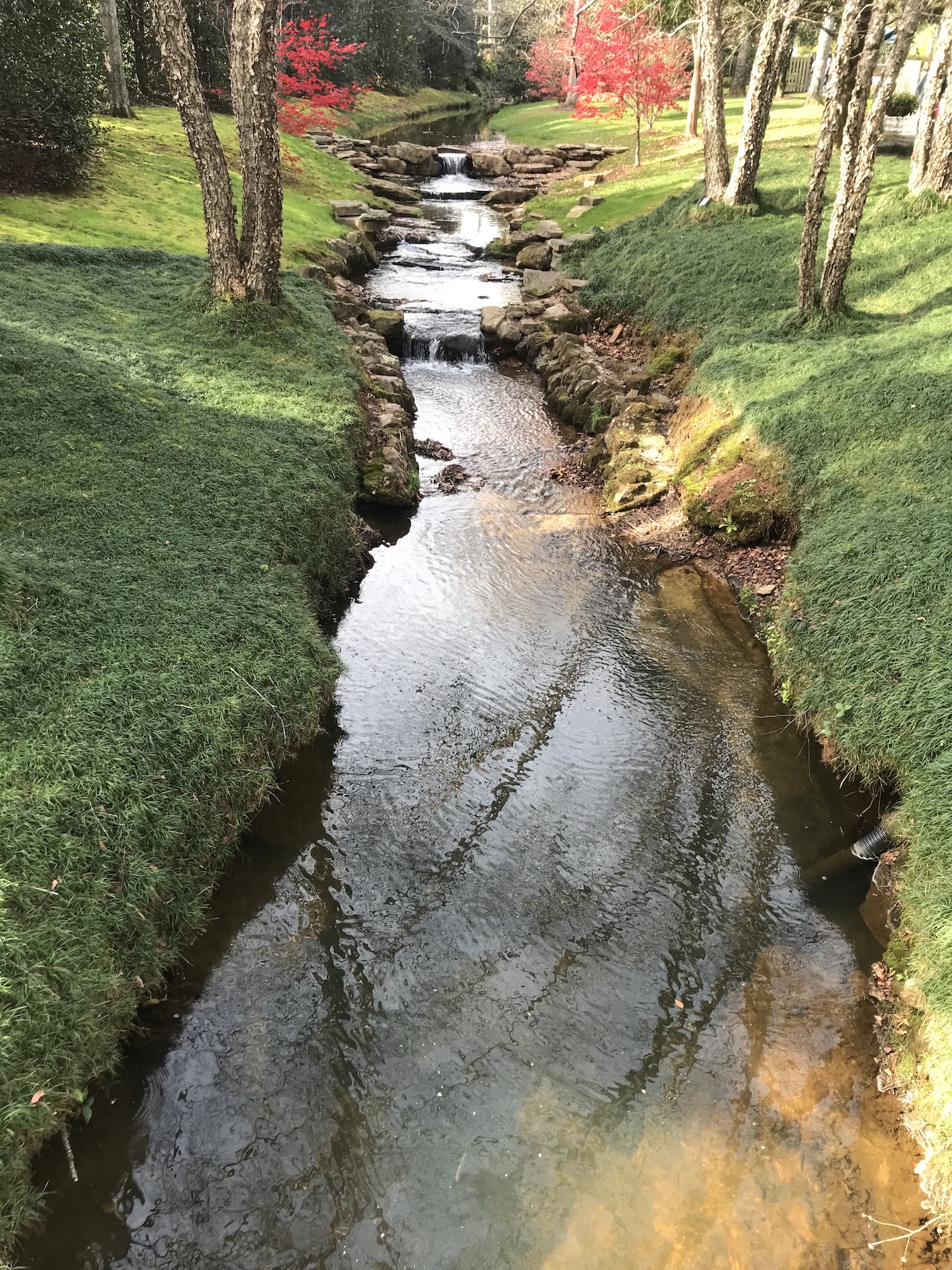 04 Dec

Elements of a Japanese Garden

Last weekend, on the advice of Jennifer Carter (senior designer at Balance Design) we went to visit Gibbs Gardens to check out their Japanese Gardens. I have always loved Japanese gardens for their grace, their simplicity and they seem to evoke in me the deeply spiritual side of nature. We have a small Japanese garden in Candler Park, so this visit was both enjoyable and educational.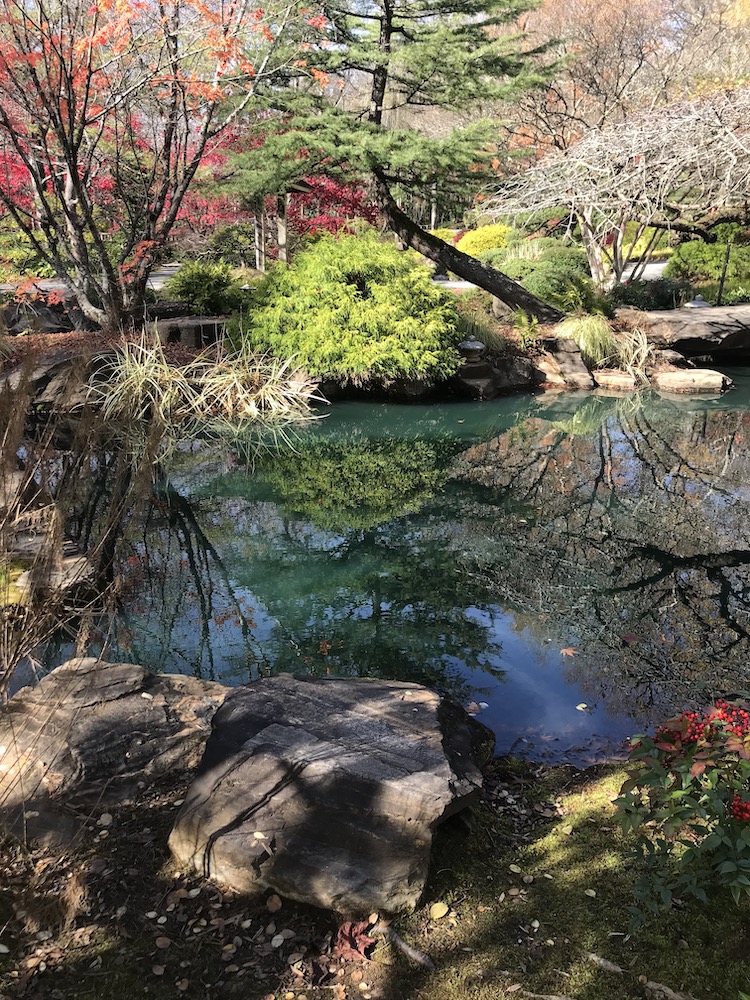 Notice how your eyes seem to make a circle around this picture to take in all of the elements? First the boulders at the bottom of the picture seem to anchor the garden, then the reflection is crystal clear, then a bright pop of a citron color to contrast the deep water color and finally the wonderful wabi sabi conifer. Perfection through imperfection.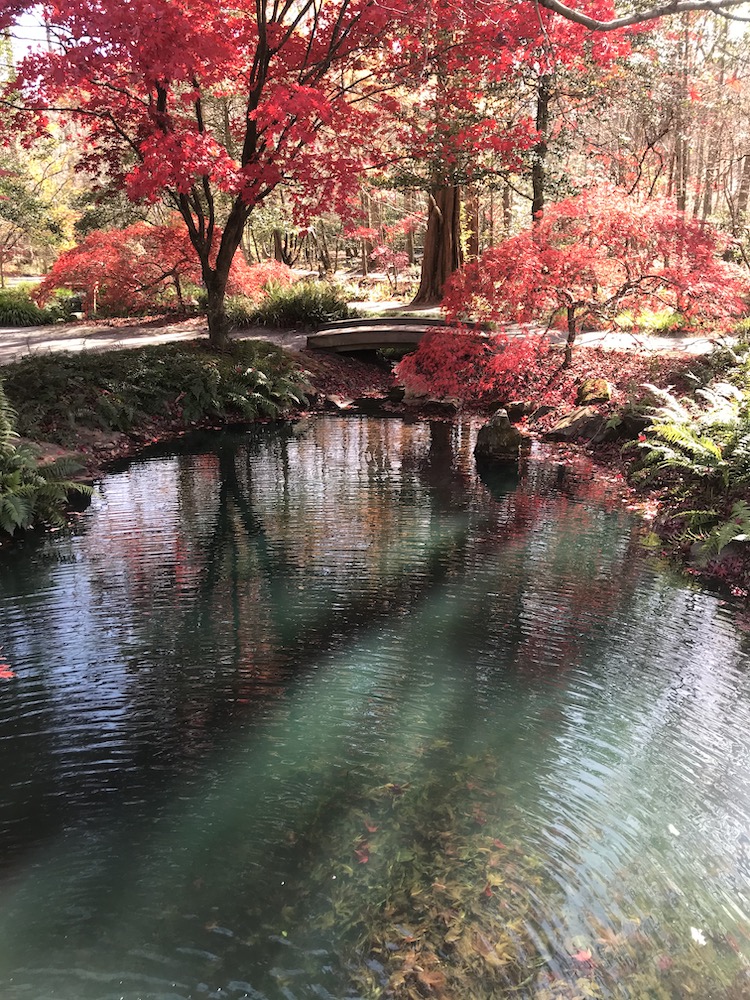 A small bridge beckons you to cross with the bright red maples showing the way.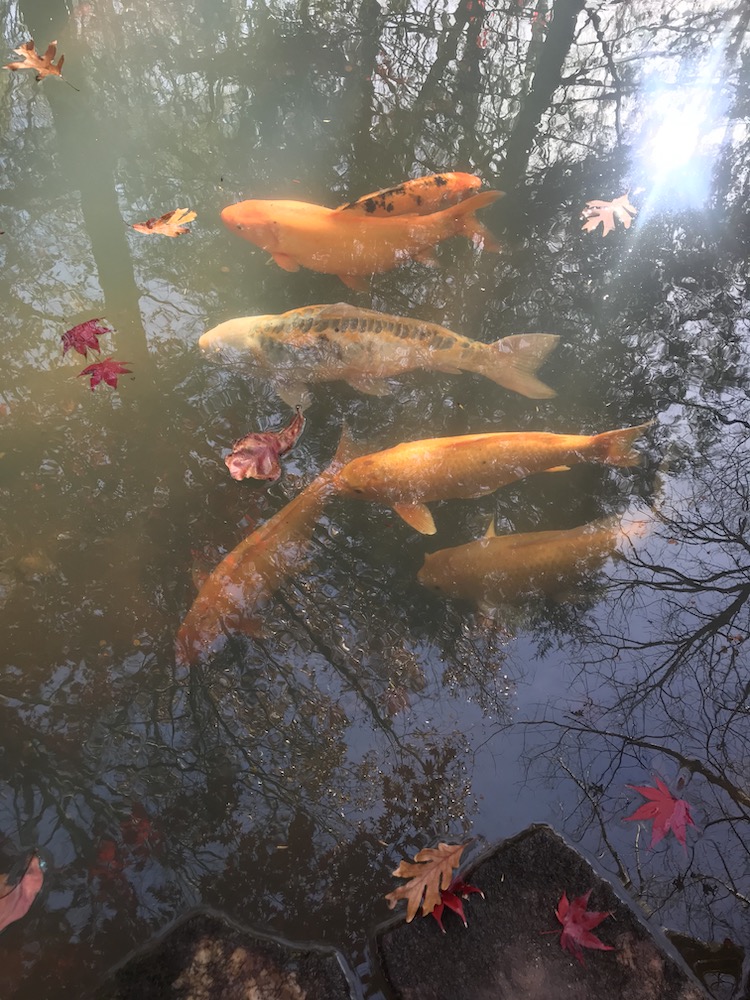 Many Japanese gardens have koi ponds. This one had every size shape and color. You can get lost watching them swim and seeing their personalities with each other. My favorite one seemed to have long eyelashes.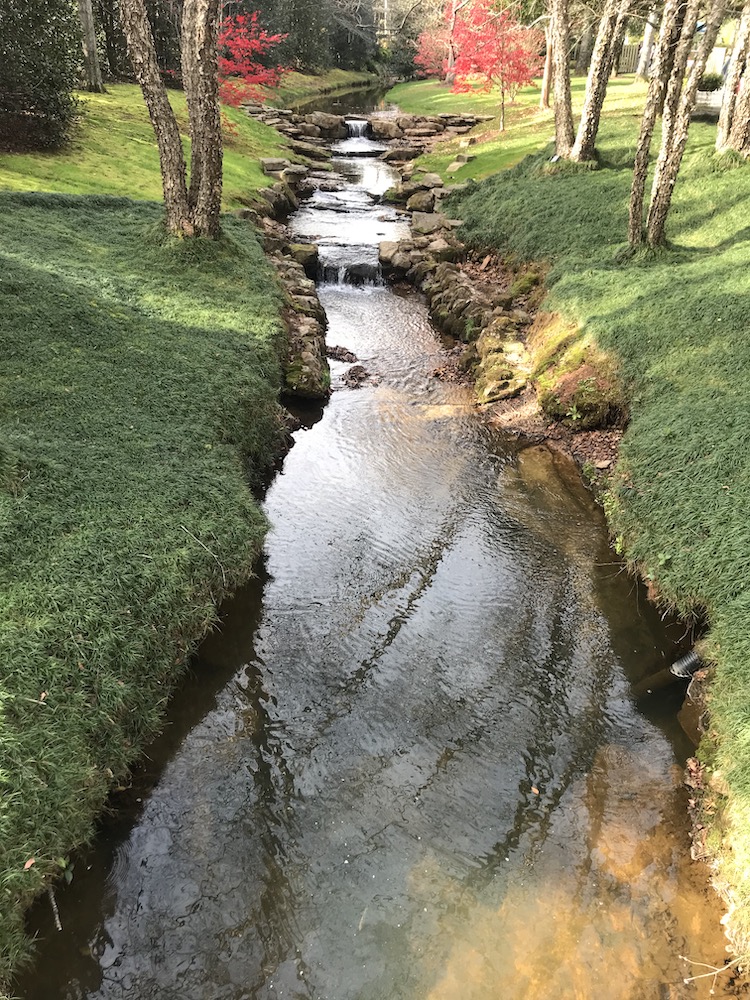 Different textures of ground cover provide neat consistency and a subtle backdrop for the stream and beautiful trees in the distance.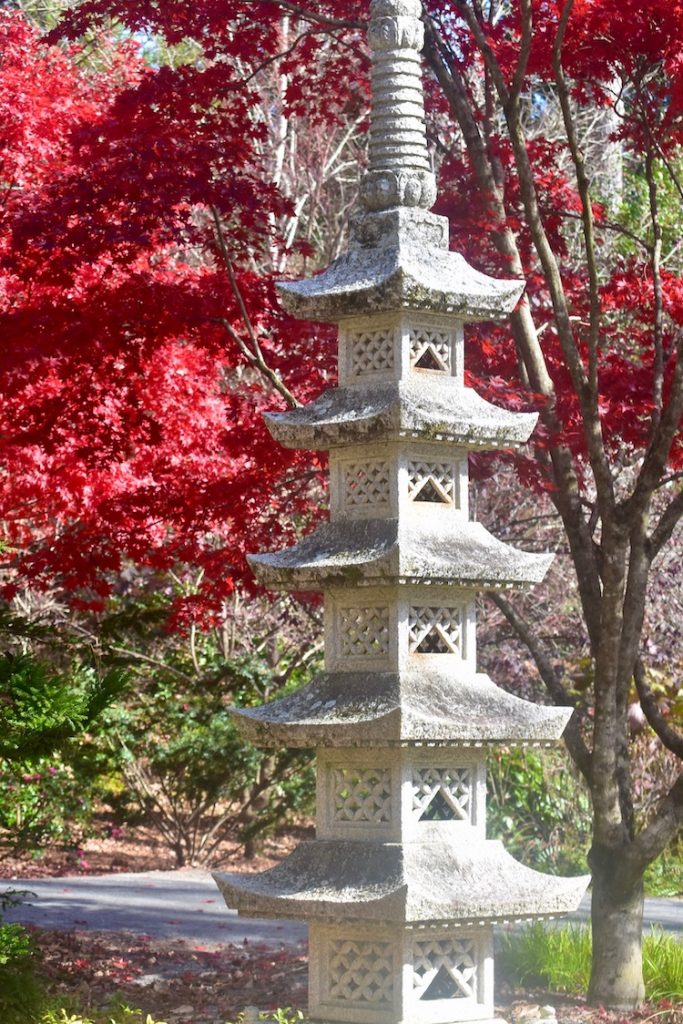 As I learn more about Zen Buddhism, I have learned that a multi storied pagoda is called a tasoto. This one has 5 stories (ken in Japanese). At home I have a small one tucked under my small maple in the farthest corner of my tiny yard.
Sadly, you will have to wait until this spring to check out Gibbs Gardens, for they close after Thanksgiving weekend for the winter.  I encourage you to put it on your places to go list, you will not be disappointed!