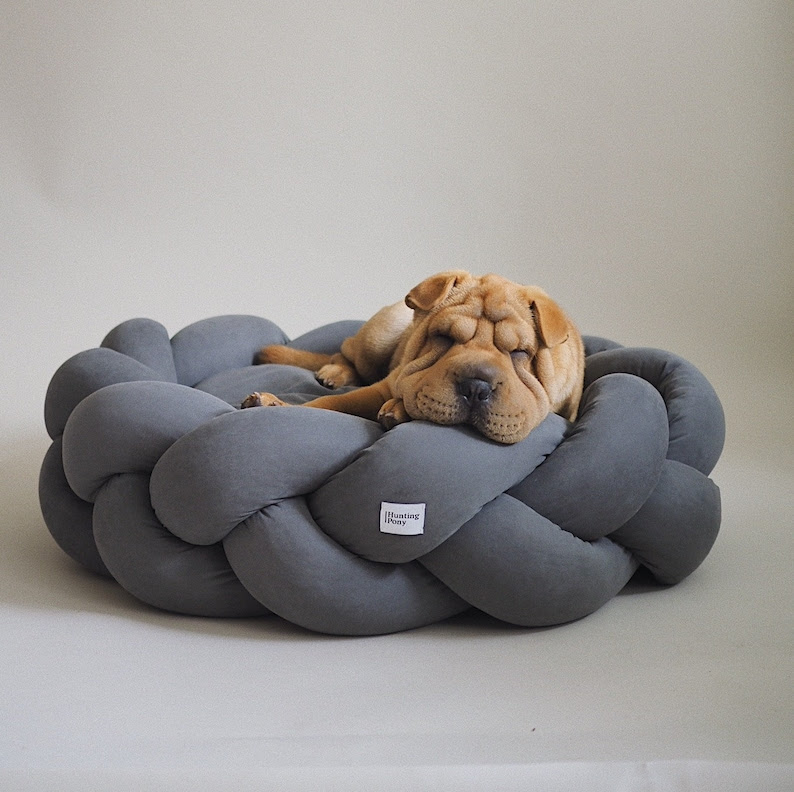 22 Jul

Dog Days of Summer – 5 pet Products that Complement Your Home

By Jennifer Carter

As most of our seasoned readers and clients know, we at Balance Design are definitely pet enthusiasts! Not only do we have pets of our own, we design beautiful spaces and specify furnishings that are pet-friendly for our clients on a daily basis as well. As summer winds down, and new projects amp up before the end of the year, we thought we'd share some of our favorite pet product finds that no longer fight your home's decor- they actually enhance it!

1) Floating Food Stands

Floating shelves are still all the rage, and for good reason! They offer convenience of being completely open and accessible, as well as adding big style to small spaces by keeping the overall feel light and airy. Why not feed off of this trend with a floating raised food stand for your pet as well? These handmade wooden food and water feeding stations by Valiali Design are not only easier to keep clean than traditional bowls on the floor, they offer a raised feeding option for your pets (win for them) and add instant style to an area of your home that what once was an eyesore (win for you)!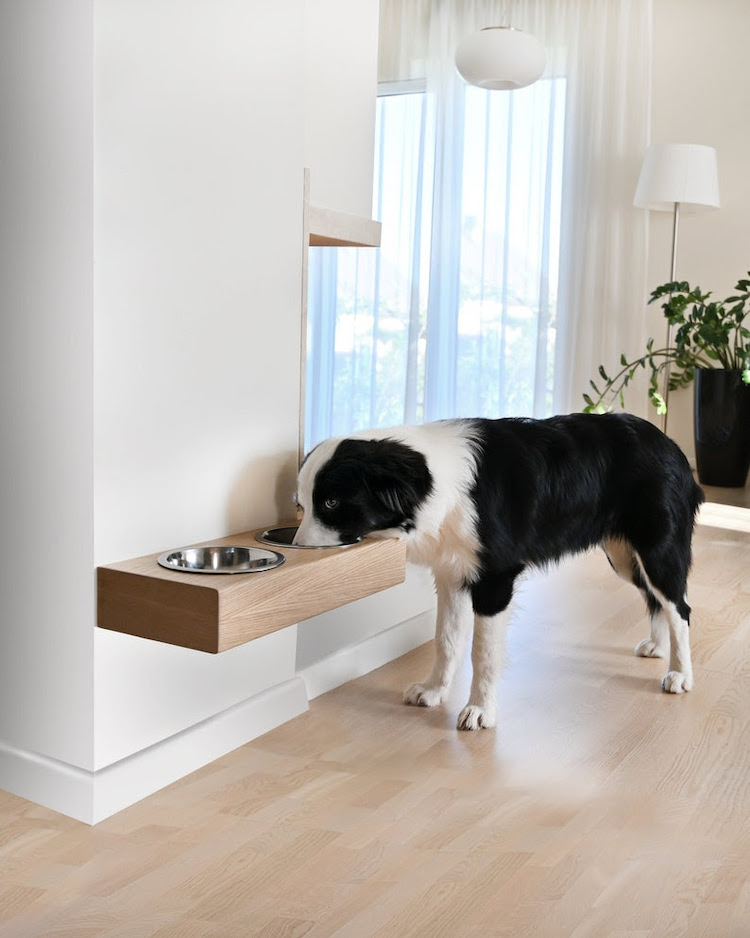 2) Pocket Pet Gates
Every designer loves a good pocket door. They are perfect for tight spaces in your home and can easily be tucked away when you want a more open feel. Pocket pet gates are no exception. Installing retractable gates like Hideagate or having a custom pocket pet gate designed for your home, can help to corral your pups without sacrificing design!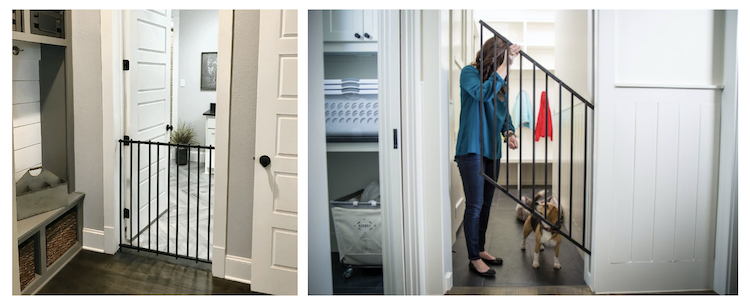 3) Stylish Pet Crates
Traditional metal pet crates are not only cumbersome, they can be a bit unsightly when trying to style a space. Why not consider a luxury wood crate for your pet? We are loving this one from Lotus Dog House! It's modern and aesthetically pleasing, while comfortable for your pet at the same time!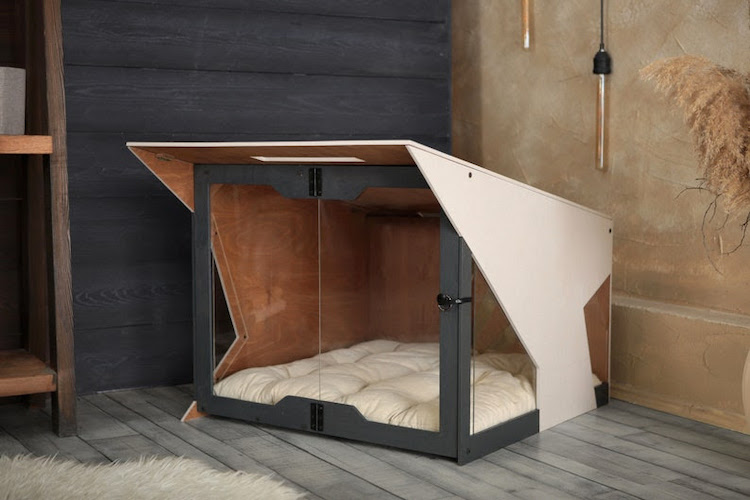 4) Modern Pet Beds
When designing a bedroom, we are quick to pick out a new stylish bed for ourselves. However, we often overlook a new bed for our furry friends to sleep on as well. Traditional pet beds are functional, but they can be a bit boring and unappealing to look at. Instead, consider a more modern pet bed! We can't get enough of these modern pets beds from Hunting Pony. Not only are they handmade from natural, hardwearing materials, they can provide a stylish, yet functional design element to complement your home's new aesthetic.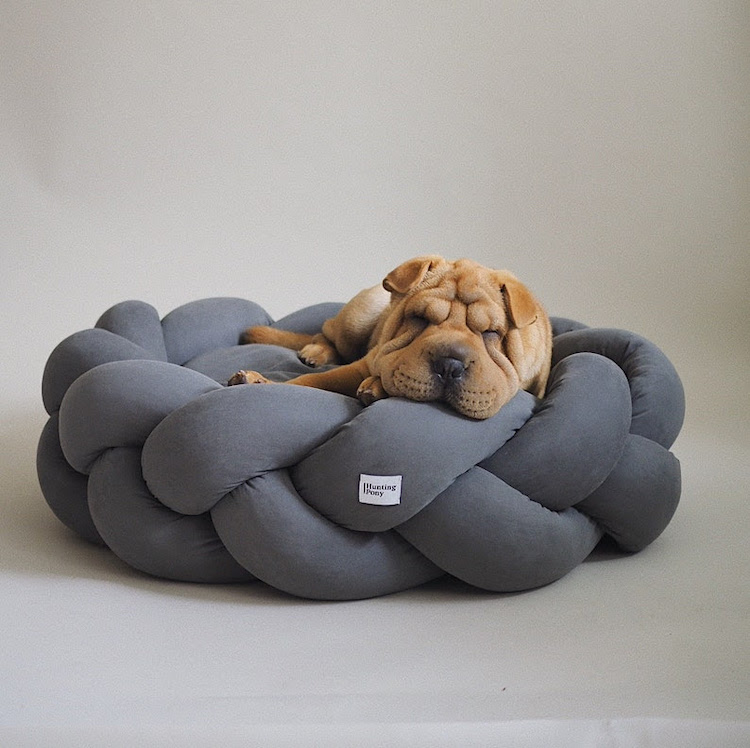 5) Polished Leash Hooks
You always hear designers say, "Hardware is like the jewelry for your home". When it comes to storing your pet's leash, why not have a stylish hook to hang it on?! These polished brass hooks from Rejuvenation are the perfect statement pieces for easy access to your pet's favorite accessory in your entry or mudroom, while adding a touch of whimsy at the same time.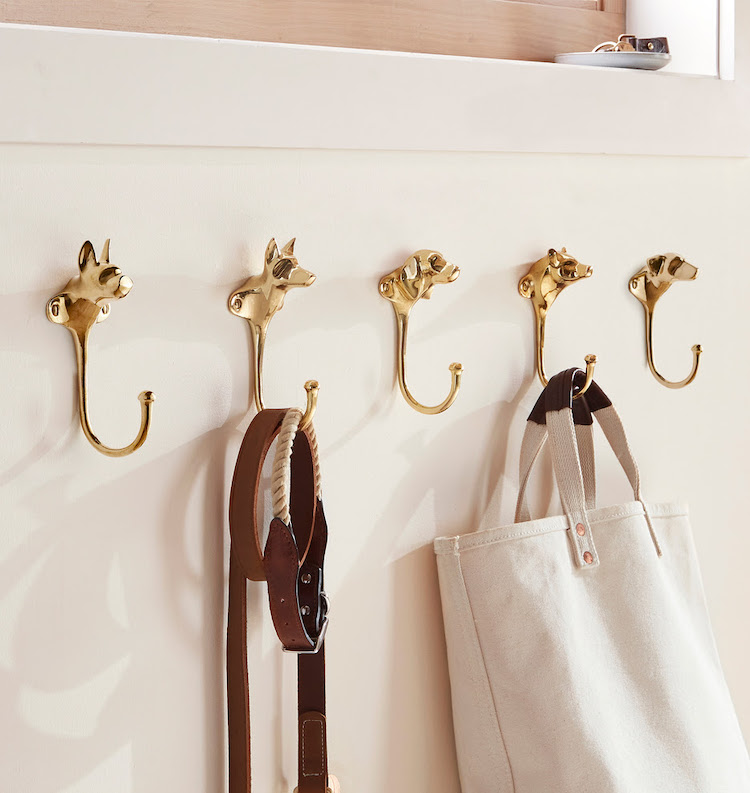 We hope you've enjoyed exploring a few new interior products out there on the market for your pet. Perhaps you'll consider incorporating one of them into your home's design aesthetic!