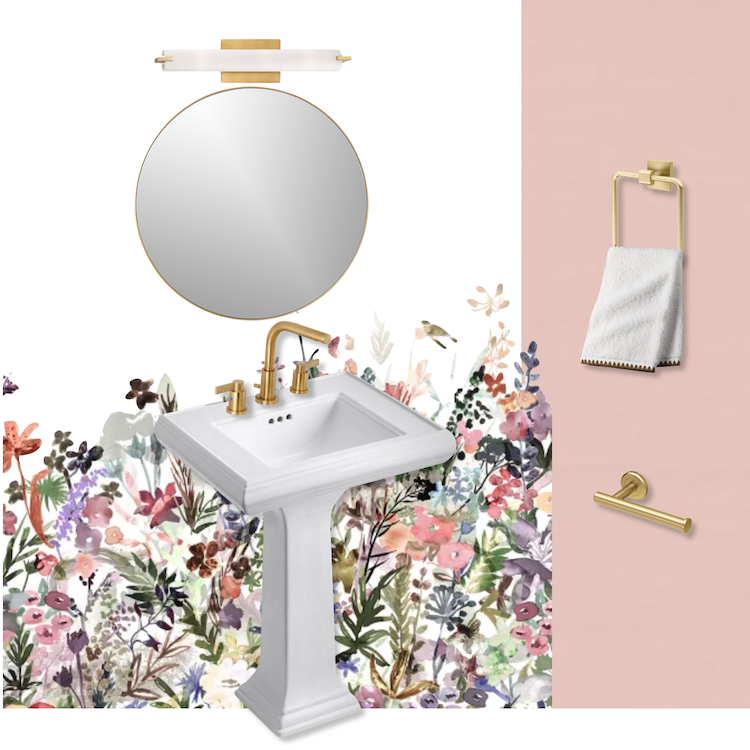 12 Jun

Design Challenge: Upgrade Your Builder Grade Powder Room!

As spring comes to a close, many of you may be stir crazy and itching for a small project or upgrade in your home. Enter the unassuming, builder grade powder room. A space often overlooked, the powder room can become a showstopper in your home. The smaller footprint allows for bold colors, unusual finishes, and funky wallpapers, all without breaking the bank. This week, we challenged our designers to upgrade some typical builder grade powder rooms at 2 great price points ($1300 and $3300). The goal: to transform them into a space people will be talking about long after they leave your home.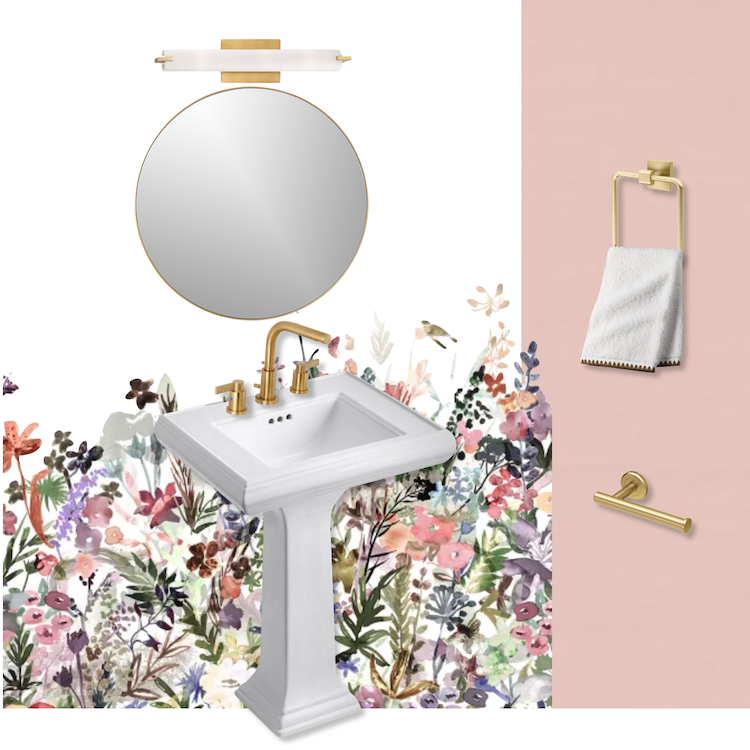 Powder rooms are some of the simplest, yet most dramatic rooms that you can create on a budget. When you move into your new place, typically there is some sort of small bathroom with a pedestal sink, a toilet, a mirror and a light fixture. This room is the blank canvas that can be transformed very easily into a stylish room full of personality. Remember that there are so many wallpaper choices – so don't worry if the one I chose doesn't work for you- you have options! I chose a classic pedestal sink that has enough room around the basin to hold a few accessories. To save additional costs, you may be able to keep your existing pedestal sink. The light fixture is meant to replace an existing fixture above the mirror. The mirror and hardware is to make a statement about the person that lives here. Have fun and be bold!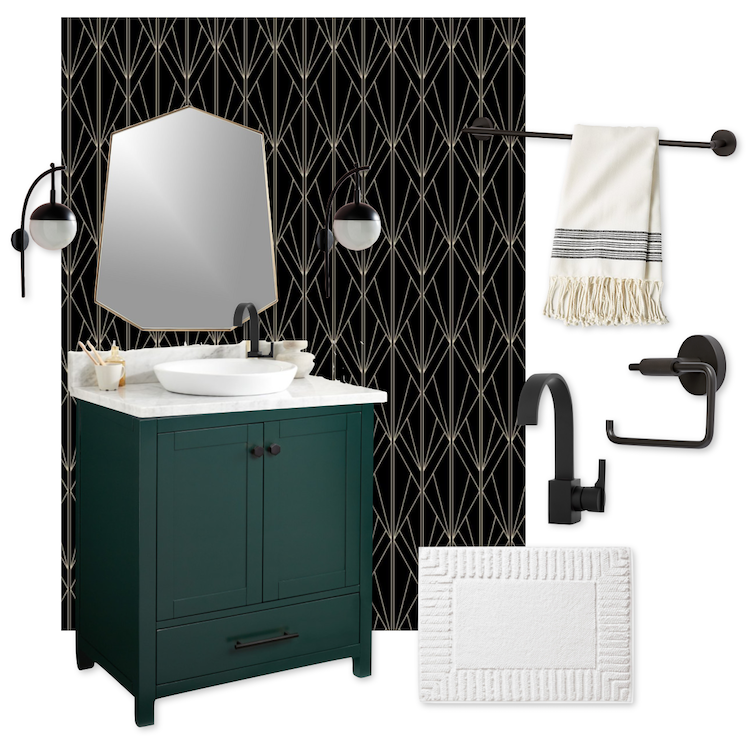 Your first thought may be, "Aren't dark walls supposed to make a room look smaller?" In fact, in a small powder room like this, the dark walls can actually make the space feel more grand. A contrasting geometric pattern like this, gives impact without feeling too busy. However, with this bold wallpaper, open accessories can begin to feel cluttered. That's why I chose to replace the standard pedestal sink with a storage vanity in a bold hunter green. The semi-recessed vessel sink is a nod to boutique hotels, along with the asymmetrical mirror and sconces. Black hardware brings the drama and is modern, masculine, and just a touch out of the ordinary. Even the fluffy bath mat is there to make an impact!
However you choose to upgrade your builder grade, remember to let your personality shine, be bold, and have fun!