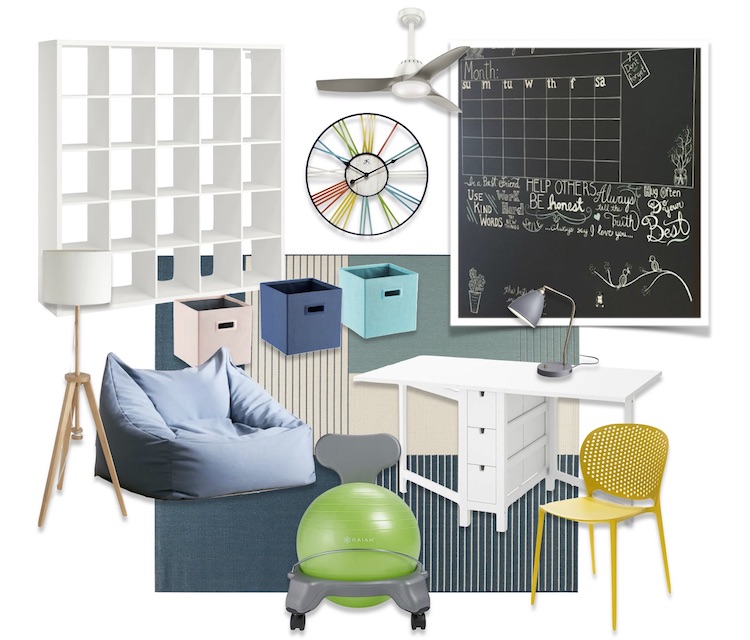 01 May

Design Challenge: Multi-Use Space

Week 7 of our Shelter in Place in Atlanta. Although our governor has opened up some businesses in Georgia, most of Atlanta is still waiting for a clearer sign from the CDC. Over the past few weeks, we have been hearing from clients, friends and neighbors about their needs to have a multi-use space in their home. The purpose of this room is to be able to finish up the school year, some dedicated play space, along with other activities. We challenged our designers with a very limited budget ($1500 and $3000). These 2 designers actually have some very personal experience with this challenge. Enjoy their ideas and inspiration!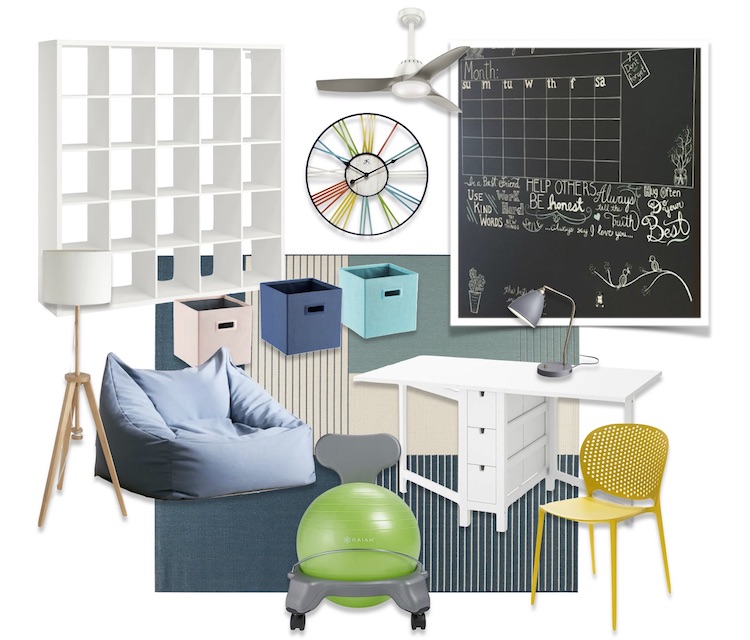 Melody- Budget $1500, Cost $1498 (not including tax/shipping)
As a former elementary school teacher, the importance of multi-use space is not lost on me. When designing for a smaller space, it is important for each piece to have a function and place. A folding table gives ample work/play surface space, that can be neatly tucked away in a corner or closet at the end of the day. Chalkboard paint allows for creative expression in every color, that offers endless use without ample supplies or waste. For all those little balls of energy bouncing about the house, a bouncy ball chair has desk time pulling double duty- energy exertion and focus! A colorful analog clock gives extra practice for those learners who are overly comfortable with their technology (we're looking at you Siri!). And, when work/play time is over, a shelf with bins offers great storage for any toys or books that you may want to enjoy while lounging in a plush beanbag chair.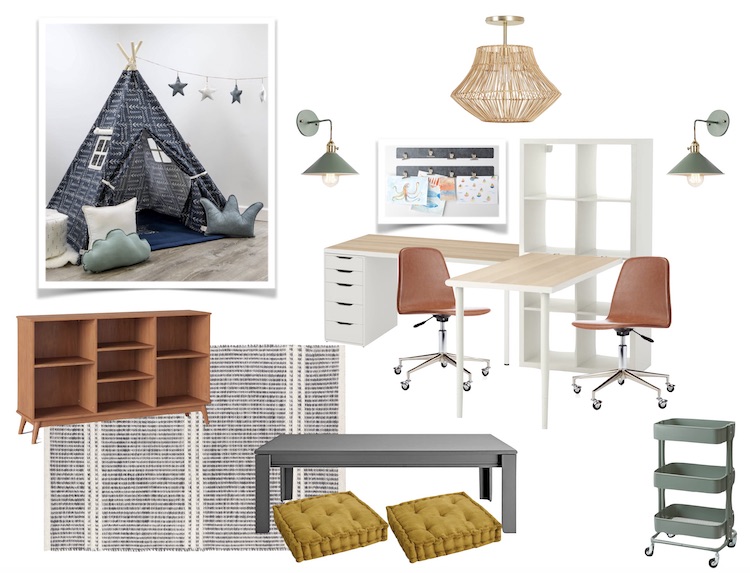 Jennifer- Budget: $3000, Cost: $2694 (not including tax/shipping)
When designing for a slightly larger work/play space, like a den or finished basement, " work time" can easily be transformed into family time by offering multiple surface and seating options within the same space. Whether it be adults sharing a workspace with the kids or designing a space for multi-age siblings to work and play in together, providing a shelving or storage options is also key to keeping everyone organized and the space functional and inspiring. Tight on space, perhaps select a single work surface option like the double desk and setup to tuck nicely against any open wall and provide an individual work station for two or three.
Whether you are working with a tight space and smaller budget, or have the opportunity to splurge a little more, these designs offer great possibilities! Reach out to us at [email protected] if you're interested in learning more about them.