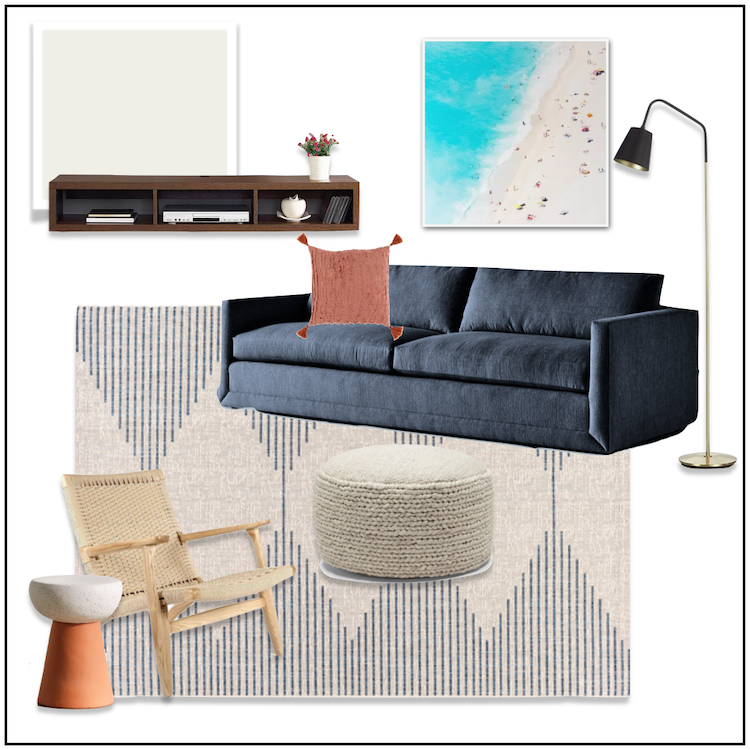 15 May

Design Challenge: Great Living Rooms on a Budget

As we enter our third month of quarantine, places of business in our community are beginning to open up slowly. For many people, ourselves included, working from home will be the new normal. As we spend more time in our homes, we have heard from several clients who are wanting to utilize additional space in their homes and/or update a current space that they have, all on a very strict budget. This week, we decided to challenge our designers with updating the living room with only $4500 and $6500. This is perhaps one of the most challenging rooms to do within these budgets, because we are environmentally conscious and we wouldn't want anyone to invest in "throw away" furniture. For this reason, we started the designs with a good quality sofa. We hope you enjoy what you see!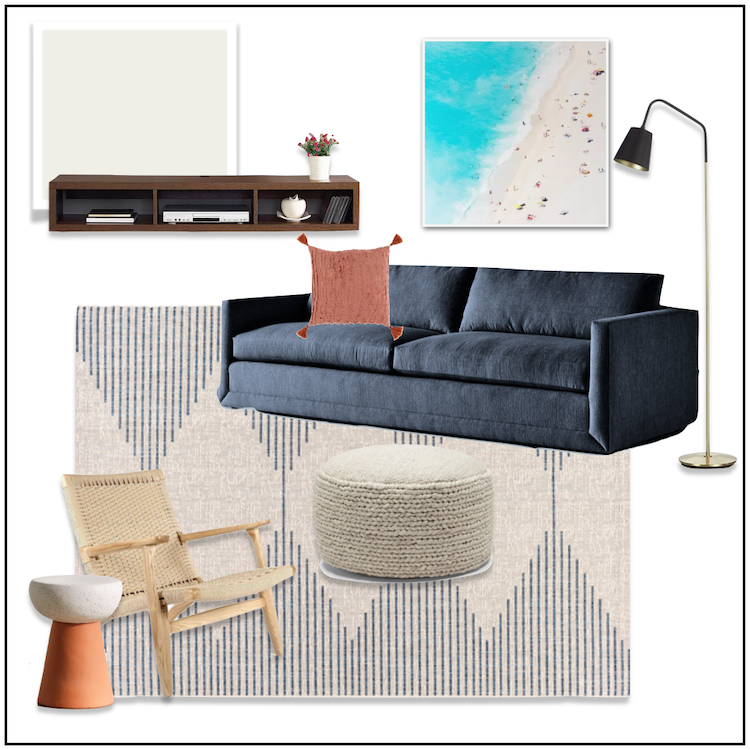 My happy place is the beach. Currently, I am wondering if our annual beach vacation will happen due to the virus. So, I decided to create a space that invokes the light, the breeze and the easy going lifestyle of my beach vacation. I started with a high quality sofa made in North Carolina, and added an indoor/outdoor rug and a wonderful scandinavian inspired chair for texture. The large 48″ square art is a fun, photographic print with bold colors. For an added punch, you could consider an accent color like a clay terra cotta behind the floating media stand, and keep the rest of the walls, trim and ceiling a clean white.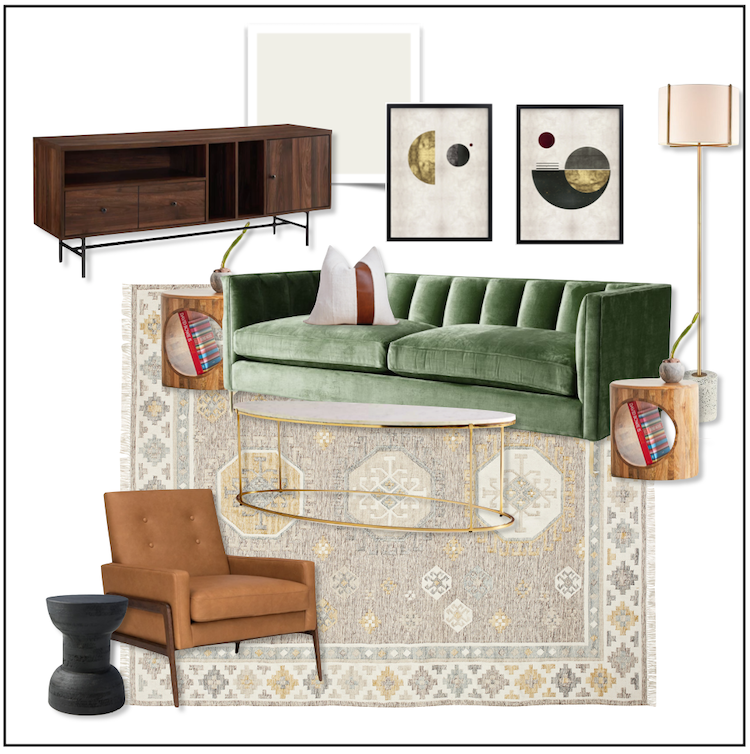 Sometimes, when in a space that you frequent, bold pops of color paired with a multitude of textures is just what you need to feel cozy and relaxed. A fresh, green velvet makes the sofa the focal point, while the leather chair and marble coffee table ground the space. The ample wood shapes and textures help to bring a bit of the outside in, and brass accents and abstract art elevate the design. However you choose to adorn your space, make sure that you invest in pieces that stay true to you and the feeling you want to have while enjoying the space.
Reach out to us if you would like some upgrades to your spaces. We can help you find creative solutions that reflect your style and fit within your budget!