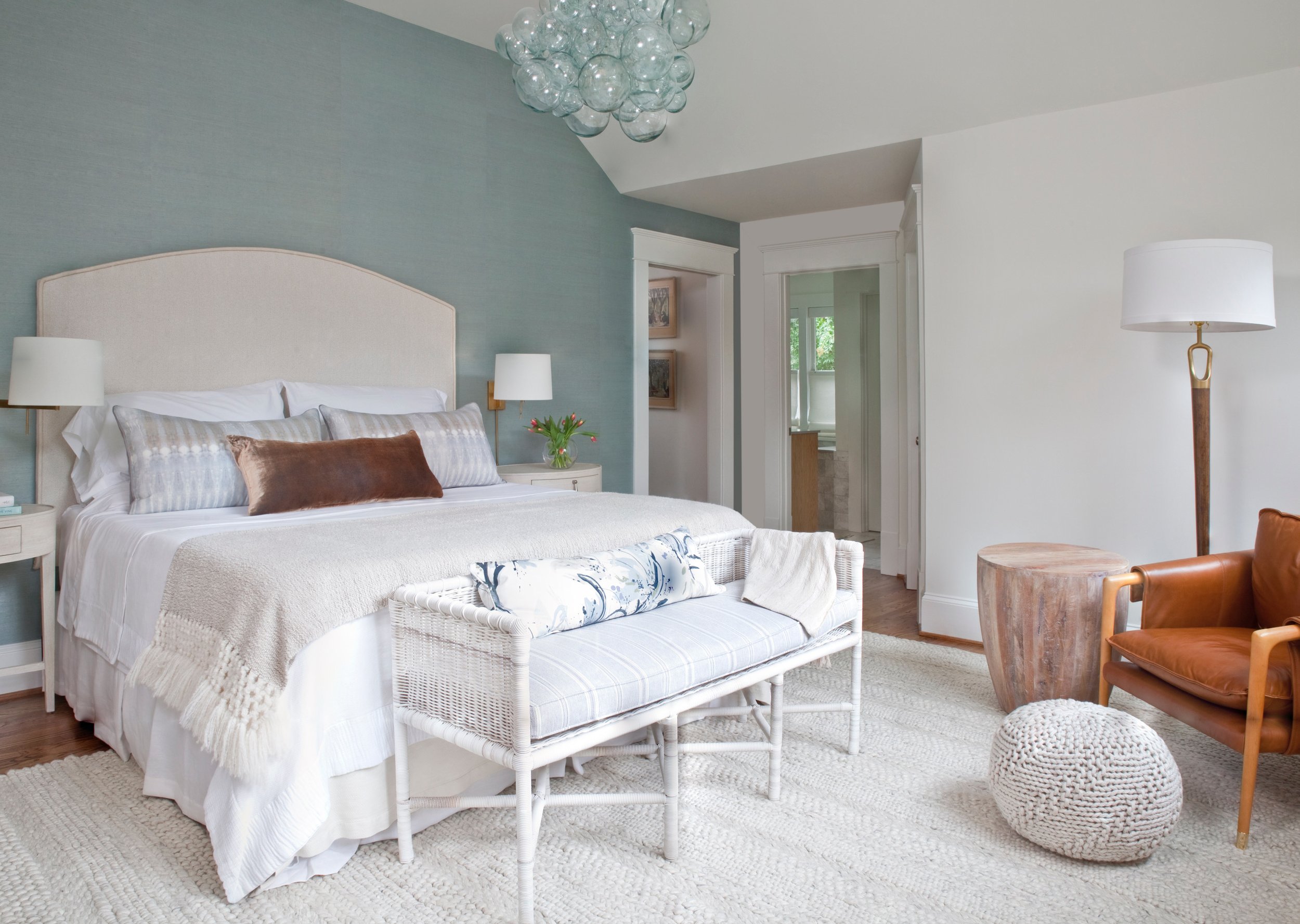 29 Oct

Design and Determination: A Pandemic Renovation

We thought that you may be curious about what it was like to do a redesign or renovation in Atlanta during the pandemic. The pandemic affected every aspect of our design process, and even the design itself. Over this time we watched our designs evolve to feel more safe, cozy and personal. Thankfully, we have a team that was able to adjust our process to overcome the manufacturing delays, changes in communication, and our own personal hardships that this pandemic has brought on. We are so thankful to our clients that stayed with us through this time, and those who have joined us along the way- your patience and understanding is what kept us in business. The project I'd like to share with you, is from a long term client that we adore. This client is very special to us, as we have been working with them for almost a decade. Although it took much longer than usual, we are elated with the results. 

Over the past 8 years we have gotten to intimately understand these clients lives and their personal styles. They are the type of people with incredible taste and they know what they like. They have traveled all over and are very well read. Our first phase of design focused on their downstairs spaces. They have an art collection that is both whimsical and colorful. It is clear that each piece is carefully considered, and oftentimes procured on one of their adventures. We were asked to design the upstairs rooms in 2019. This included the primary bedroom, primary bath, the guest room, guest bath, and some additional details in the work at home office. 

We decided on the ultimate spa bath, utilizing a blue green wall tile in the shower, and a custom modern white oak vanity made by our favorite carpenter. Plumbing fittings took a while to come in, but the teak faucet handles were perfect. These are just a few of the details, but they influenced the design choices for the primary bedroom.

The primary bedroom has a similar color palette; we incorporated a robin's egg grasscloth by Schumacher, a deeply textured wool rug, a rich leather chair, and luxurious linens from Peacock Alley.  

For the guest room, we had a different intention. We decided on patterned wallpapers in the bedroom from Kravet and in the guest bath by Farrow and Ball.  This room was all about showcasing our clients unique pieces of art and artifacts. We reupholstered a comfy chair, created custom tall headboards, and our client found the perfect coral mirrors while treasure hunting!

If you are considering a home improvement project during these unprecedented times, we would like to offer a bit of advice.  First, understand that patience is key. This can be a long- sometimes very long- process.  It can feel as though progress isn't being made, especially on the front end of the design process. It is crucial to have a team that stays in touch, listens to your opinions, and keeps you involved in their plan the whole time. Yet, even with the best laid plans, your grace and flexibility will allow you to adjust to the inevitable setbacks. We understand more than anyone that setbacks are frustrating, and although we do everything to avoid them, at this time they are commonplace. Try not to give up or get discouraged because in the end, the home of your dreams is achievable.