30 Sep

Define Your Style: A (Very) Brief Summary of 14 Different Interior Design Styles

By: Alexandra Andrews

Over the years, we've often been asked about the differences between interior design styles and which style best represents us or our clients. We thought it would be helpful to briefly define our most frequently used interior design styles and their key elements. Our goal is to identify each look and then provide some reference pictures from our portfolio, as well as some beautifully curated vendor images. We know that there are far more design styles than we mention below, however, this primer may be just what you need to begin to identify your favorite interior design style.  We also expect that you may have a few that speak to you, and that is where the fun really begins! Combining and mixing these styles artfully can create a room that looks amazing and reflects your style and personality.

1. Art Deco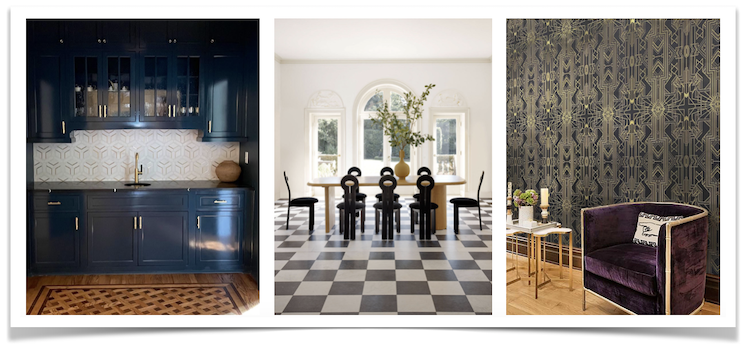 Art Deco reached its peak in interior design at the height of the roaring 20's. Like its era, it exudes extravagance. Art deco motifs are easy to spot because of their unique bold geometric shapes and colors. There is no limit to the colors you can use in an art deco home, but the most common are rich and high gloss primary and jewel tones. The finishes are usually dramatic blacks and metallics.
2. Bohemian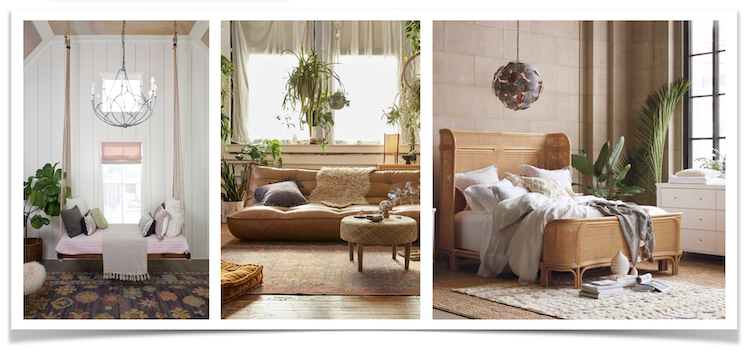 Boho design became extremely popular in the 1970's and was heavily used and influenced by creatives. Relying less on structure and more on free forms, a few key elements are the mixing and layering of textures, emphasis on earthy tones, and a plethora of plants. Boho design is meant to feel playful, eclectic and express a lot of personality. 
3. Coastal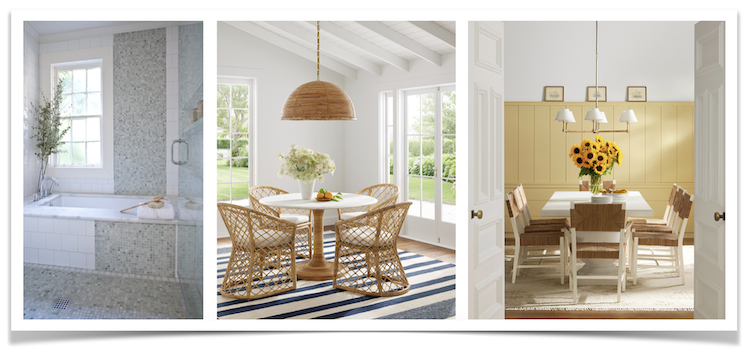 Coastal design is inspired by quintessential seaside elements. Color palettes are predominantly neutral with an emphasis on soft blues and seafoam green. Wood tones are generally light, resembling driftwood and fabrics are layered with plenty of linen. The ideal coastal design is relaxed and breezy without being thematic. 
4. Eclectic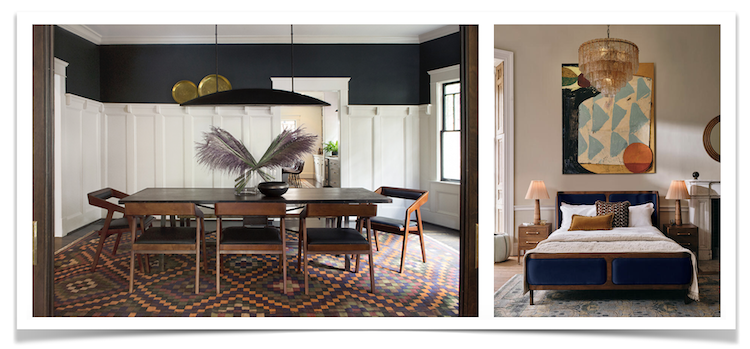 Eclectic design is not a specific design itself, but rather a modge podge of different styles to create something fun and unique. It uses a mix of patterns, textures, colors and shapes which can feel busy without the careful use of negative space and unifying pieces. A few key elements of this style are gallery walls, unique patterns and prints, and combining the old with the new.
5. Glam/Luxe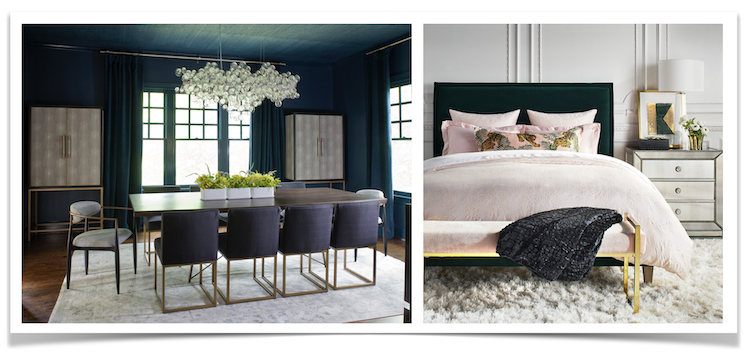 Glam/Luxe design evokes feelings of elegance and sophistication. Dating back to the golden era of Hollywood, this style has roots in both art deco and provincial design. The colors in glam/luxe are rich, bold and usually accented with a metalic. There is an abundance of texture in this style, particular with the use of glossy finishes, velvet and silk fabrics, and opulent glass and metals. 
6. Global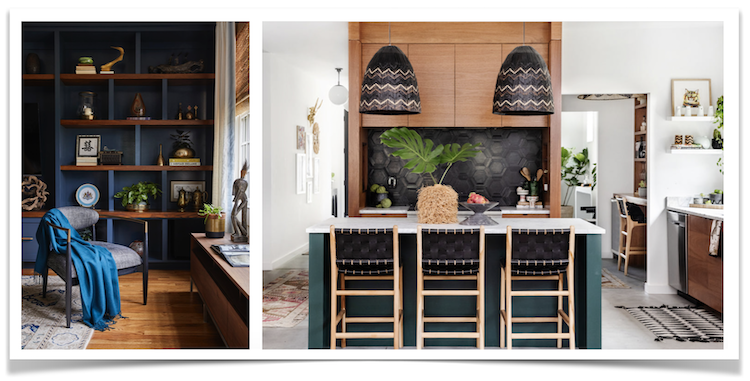 The global design style is exactly that! It's a collection of unique pieces from all over the world. It usually hosts a handmade rug, and an array of treasures brought back or inspired by different places and cultures. There is no specific color palette to adhere to, instead it is often developed through the curation of existing pieces in a way that brings everything together.
7. Industrial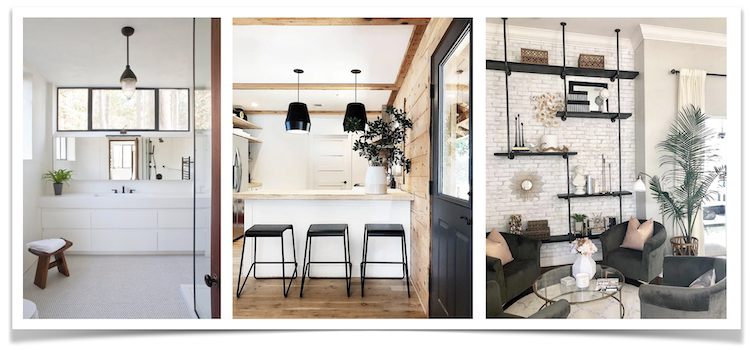 Like its name, Industrial design takes its inspiration from the factories that began appearing everywhere during the industrial revolution. While most homes tend to hide the support beams or piping in the ceiling, industrial design makes it a statement. It feels raw and accentuates the craftsmanship incorporated into the construction of the space. The color palette is typically very neutral, and the design is more minimalistic. The heavy use of black, raw textures, and metal finishes are what make this style stand out.
8. Mid-Century Modern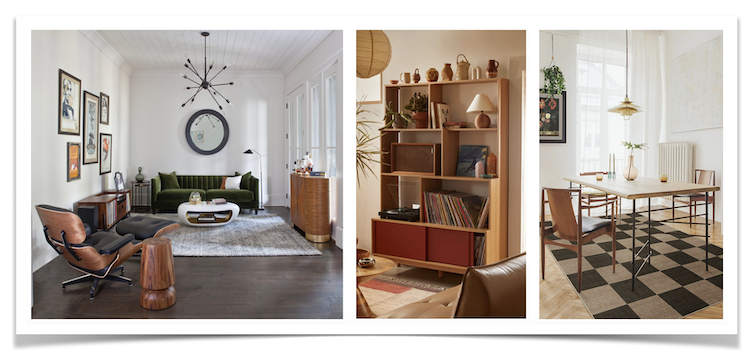 Mid-century modern design is one of the most notable design styles in history. Emerging, and soaring into popularity in the 1950's, this style was inspired by German architecture and design. Like its counterpart, modern design, Mid-century Modern leans heavily into clean lines and open spaces with its signature, almost futuristic, look. One major component is the mix of materials like teak, vinyl, and fiberglass. Shape is everything in this style, as it plays with the contrast between sleek lines and organic shapes.
9. Modern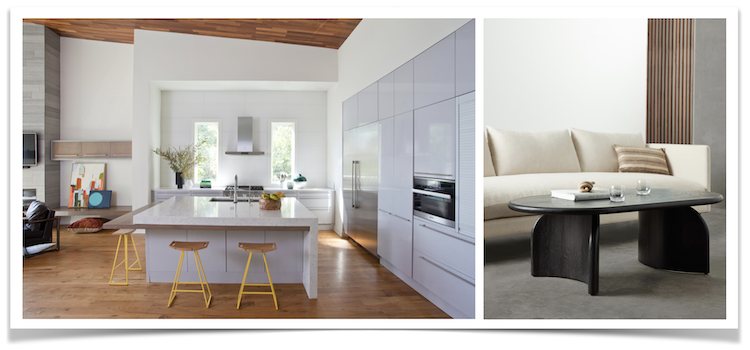 Modern Interior design is sharp, minimal, clean, and open. It generally features a simple (often neutral) color palette with a pop of color, low and long furniture, and lots of windows. Unlike traditional design, it favors asymmetry and ample geometric lines. 
10. Modern Farmhouse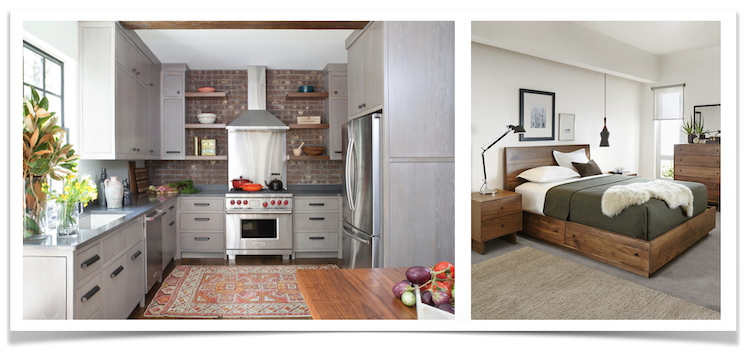 Modern Farmhouse design is a stylized and sophisticated version of country living. This design style incorporates different textures like wood and steel, yet remains cozy and warm. Rather than an emphasis on clean lines or minimalism, Modern Farmhouse incorporates the layering of organic materials and use of reclaimed wood. The color palette is usually neutral with pops of color. 
11. Scandinavian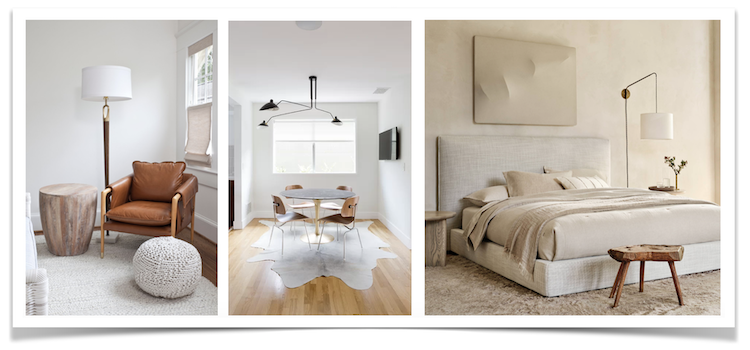 Scandinavian design is all about creating a simple, comfortable, and clutter free home. There are a few key elements of Scandinavian design that reflect the culture that it stems from. The first is the use of minimal but high quality furniture that will last forever. Many nordic countries have an emphasis on low waste, so buying lasting pieces means you will buy less. Second is the minimalist/cleanliness of the space, because a decluttered home promotes harmony in one's environment. Finally, the color palette relies on light neutrals and warm earth toned colors that are simple without feeling cold and uninviting. 
12. Traditional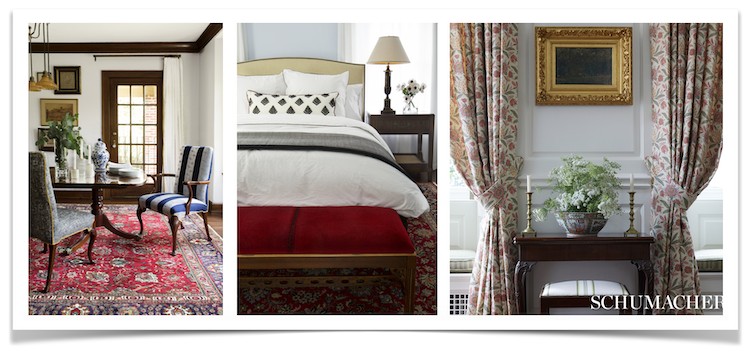 Traditional design is classic, elegant, and draws from historic inspiration. It incorporates vintage patterns, bold colors, and rich historical pieces.This style predominantly takes inspiration from 18th and 19th century European design. Often, there is a focus on symmetry and avoiding overly geometric elements. 
13. Transitional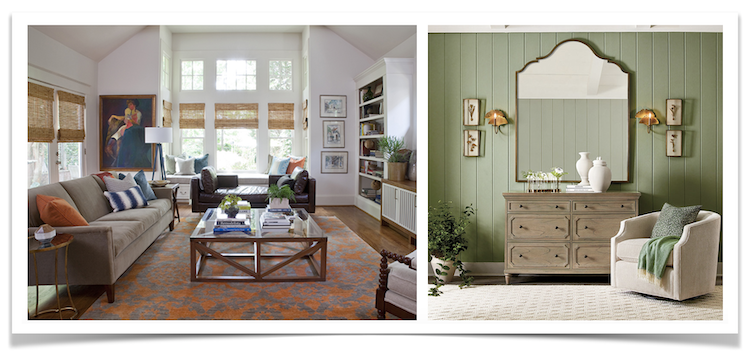 Transitional design is the result of incorporating both traditional and contemporary components into one cohesive design. Some furniture pieces may have a more modern shape complemented by traditional lighting, others may incorporate angled silhouettes juxtaposed by ornamental seating. There is quite a bit of freedom within this design style, but it must feel balanced to achieve the quintessential timeless design. The color palette is often balanced between warm and cool tones with neither being the dominant tone.
14. Zen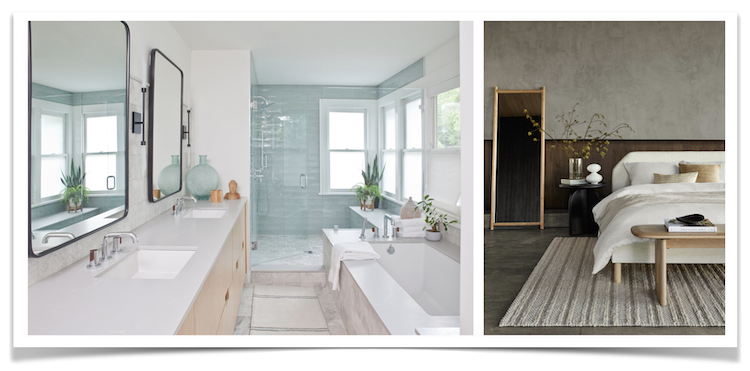 Zen style is very popular across Eastern Asia. Zen is described as self awareness and peace within our environment. Within this design, the most important thing to focus on is the sensation that you get when you're in the space. This usually means no clutter and a natural flow to the layout. Like Scandinavian design, Zen also favors simplicity and cleanliness. The colors are often neutral and natural with pops of rich forest greens, or tranquil blues. Some signature pieces in this style are platform beds, sliding doors, and lots of plants (specifically those with health benefits). 
So, which of these speak to you? Do any of your rooms reflect a particular style? We're excited to explore these designs with our readers and clients. We believe that one of the most satisfying experiences in life is creating a space that expresses who you are and what you love. We can't wait to hear your favorites and see how you've incorporated them in your home.