31 Jan

Dave Lasker

by Stephanie Andrews

As we begin our focus this month on home love, we wanted to share a local artist that we really admire.  As designers, we love to introduce our clients to talented local artists and craftsmen to build their personal collections.  We were recently introduced to Dave Lasker's sculptures and were blown away by their beauty.  In particular we loved these pieces, "White Bird Forms", hand carved and painted in gesso, mounted on 100 year old beams.  Brought together, they take the shape of a heart.

When asked about his inspiration behind the piece, the artist noted: '"White Bird Forms" are inspired by nature, beauty and simplicity.  They are the bare essence of the form. Their gracefulness speaks to our harmony with nature, while also representing unique individuality.'

These beautiful sculptures are on display at Emory Hospital in Atlanta in the cardiology wing.  What an honor it must be, to be able to use your work to uplift so many people throughout the day.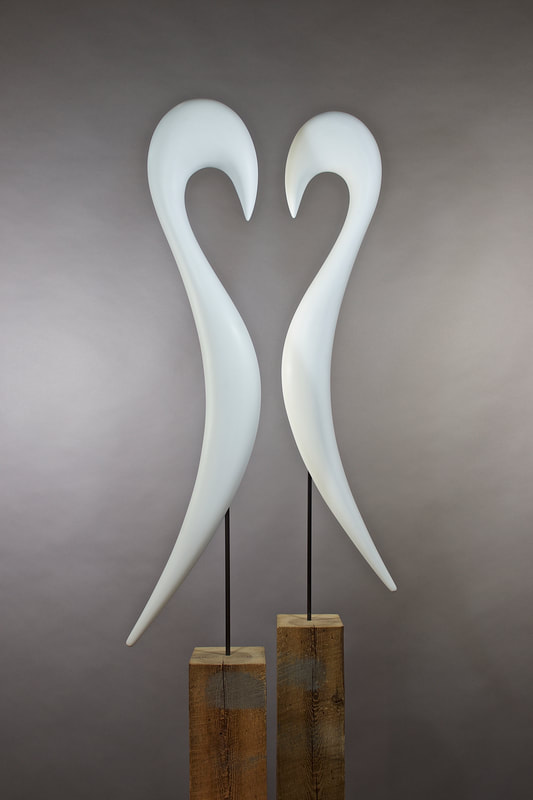 Photo courtesy of Dave Lasker