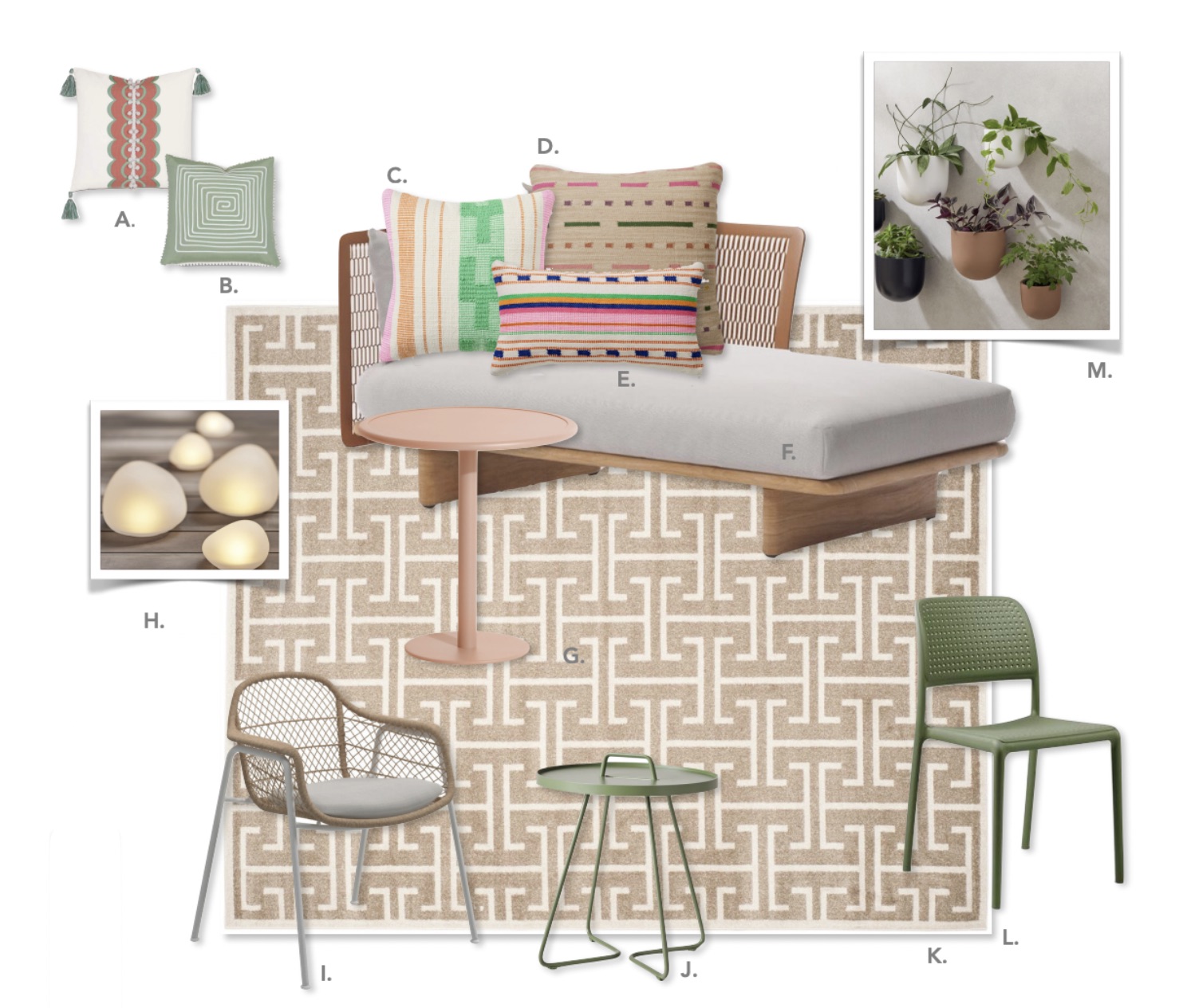 03 Jun

Creating An Outdoor Oasis: One Designers Process

By Andrea Peraza

As summer approaches and the temperatures begin to climb, now is the perfect time to work on your outdoor spaces! Here at Balance Design we have been designing an outdoor space that has us beyond excited! We are thrilled to share this outdoor design, and can't wait to see which our readers prefer. The existing outdoor living space included a pergola and a fire pit, and we were tasked with creating a space the family could enjoy for years to come.

When embarking on a new design, we like to begin with gathering inspiration from the client's vision. Additionally, color palettes in nature are a wonderful source of inspiration- especially for an outdoor space. We also streamline the concept with phrases and words that better define the overall theme. In this case, the goal was to make this outdoor space their new oasis,- a space where they could feel warm, cozy, lush, and have fun. Ultimately, we presented two unique designs for this incredible space. It was so much fun creating a theme for each one to get our client excited! 

Inspiration: Palm Springs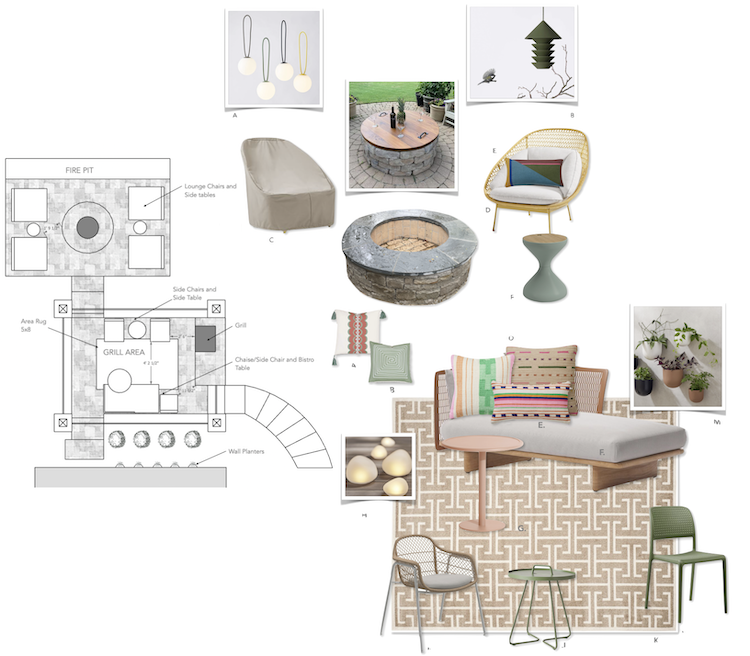 The fist design was inspired by Palm Springs. It is meant to be an inviting escape inspired by the the colors of the desert- like terracotta tones found in the sand, and olive shades inspired by cactus. This unique color palette made the whole space feel light and fresh! When it came to the layout, the goal was to really maximize as much space as possible. The floor plan for this first option was meant to be a loungey and more open plan, making it both personal and social. One important aspect to mention, is that most of the furnishings were intended to be moveable as well as interchangeable. Making this space so flexible allows it to accomodate any and all of their needs. For example, we selected a chaise from Kettal that can be used as a two seater bench or an outdoor workstation, paired with different side table options from Lightology or Authenteak. One of our favorite parts of this option was the fact that almost all of the furnishings and decor were sustainably made, and can even be recycled! 
Inspiration: Lounging in Ibiza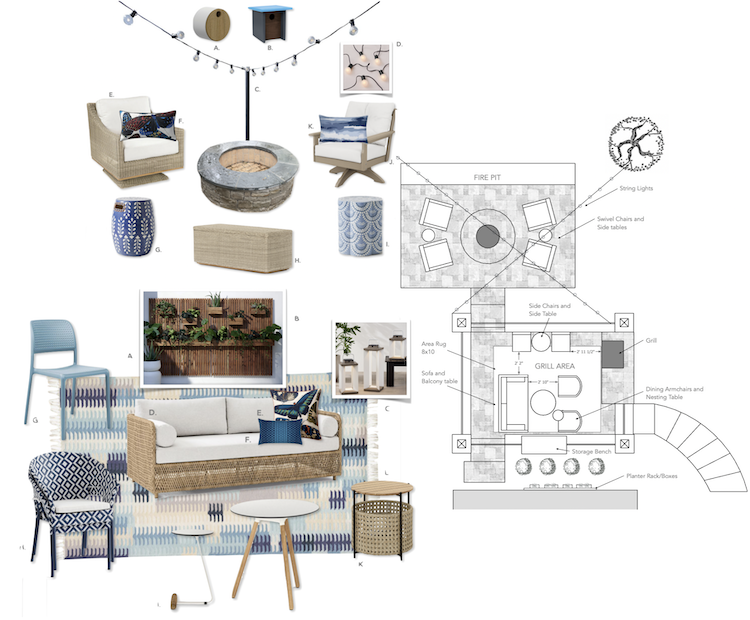 The second design theme was centered around Lounging in Ibiza. This evokes a dreamy breezy feel, inspired by the idea of a seaside sanctuary. We chose to do a small twist on the common coastal wicker and blue color palette (that we tend to see a lot in outdoor spaces), and selected fun furnishings and decor to spice things up a bit! The layout for the second option included additional seating that was more permanent paired with stackable outdoor chairs from Nardi. This allows the chairs to remain in place when not in use, and can be brought out to accommodate your guests whether you're entertaining 4 or 6 people. This layout was intended to be more intimate than the first. It gives the client a space to enjoy the peace and quiet, and just relax.
We hope this helps inspire you to create your own personal outdoor oasis! We would love to hear your preferences between the two designs, and see what our readers dream up for themselves!