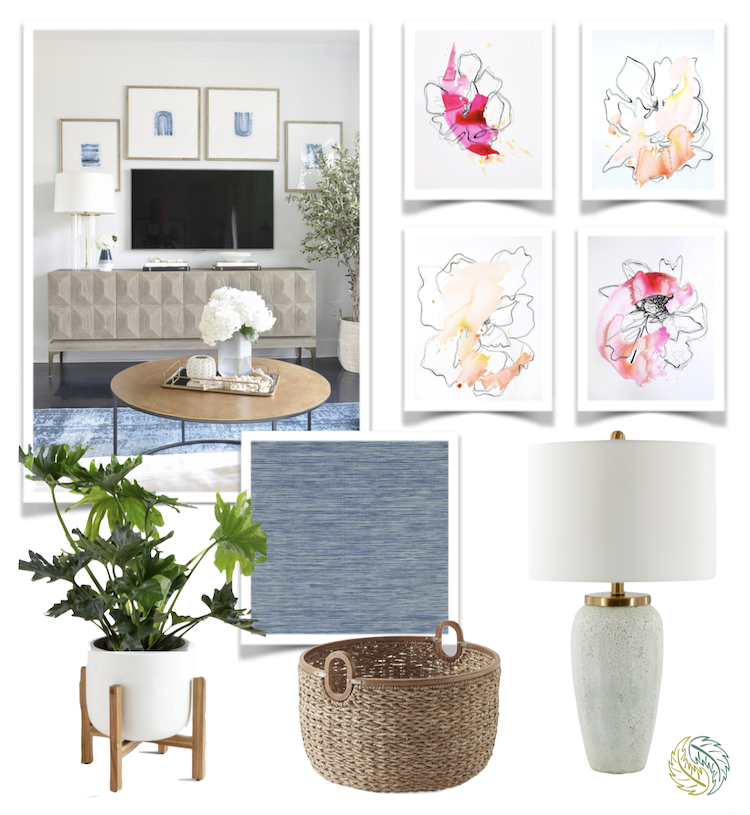 31 Jul

Creating an art wall around your tv

Hanging your tv on the wall or above your fireplace is nothing new. Hanging your tv so that it is more than just a floating black box requires some inspiration, and time to consider all of the elements in your room, as well as the mood you are trying to create. Senior Interior Designer, Jennifer Carter's designs demonstrate some of her strategies for a pleasing and balanced art wall that includes a tv.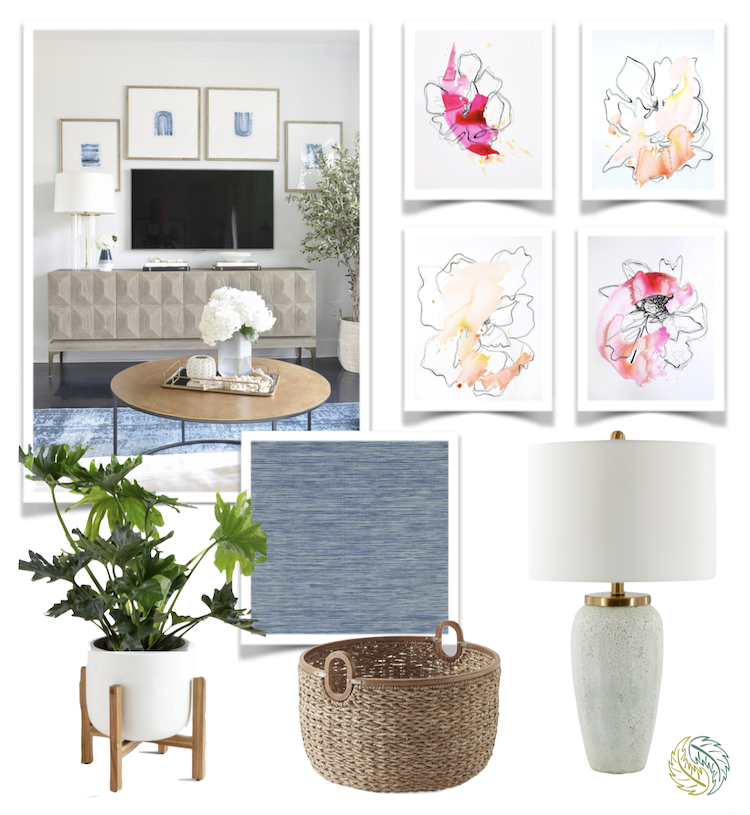 This client wanted to show off her new art from atlanta artist: Courtney Khail. The clients live in a bright and airy midtown penthouse. So, Jennifer chose to add color to the white walls by first creating an accent wall with the chambray grass cloth by Serena and Lily. The chambray blue neutral made the coral and hot pink floral art stand out around the tv. She also added texture, height and life with the plant, basket and tall lamp on the credenza.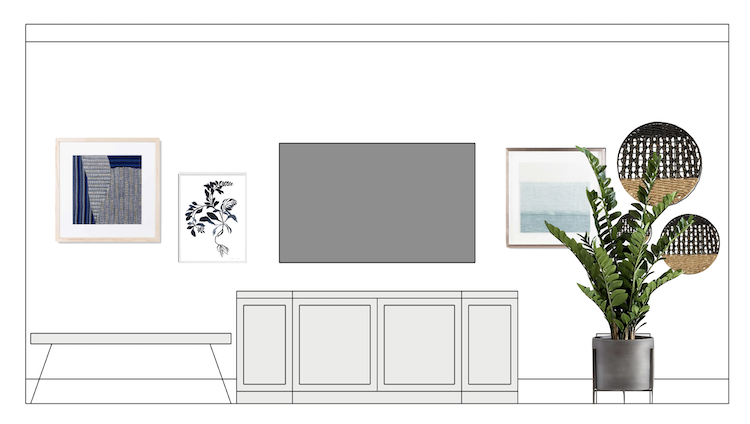 This rendering is for a current project that we are working on. For this long wall, Jennifer had only a credenza with a tv above it. She wanted to fill in the wall without it feeling cluttered. Jennifer suggested several global elements (African baskets and a framed block print fabric) to vary the texture and the shape on the wall. She she balanced the asymmetry of the art pieces by keeping the spacing consistent between the tv and the art on both sides, and the spacing between all of the items on the wall at around 4-6". She included a hearty plant to give life and depth to the wall, as well as a bench to the left side to ground the art.
When arranging your tv wall, we encourage you to consider several factors: the size of the wall, the art that you have, the size of your tv, and what you may be missing to add texture and life to your space. A simple way to start is to have your tv hung above the credenza (not too high-less than 15"). Then, create newspaper cutouts of your art and accessories, so that you can play with the shapes around your tv. When you have figured out the arrangement, hang your art and accessories. For the final touches consider adding a plant, basket or lighting to the mix. Good luck, we know you can do it!