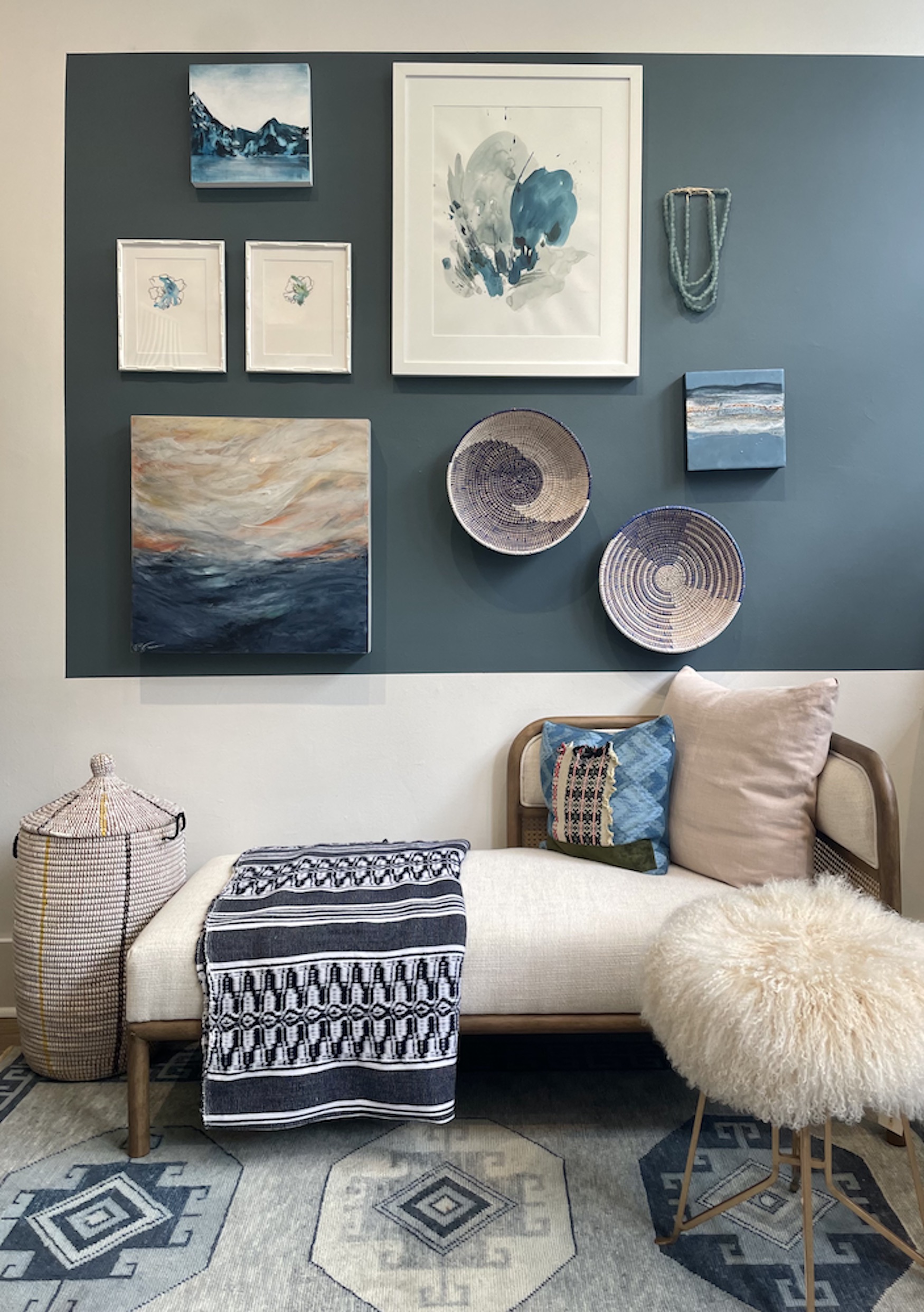 27 May

Come on in! CURATING The Balance Design Studio

Last week, Allie shared her process for designing our beautiful window displays. This week, we decided to share some of our inspiration for the inside of our studio. If you haven't been in before, our studio in Candler Park welcomes you! Our design team works out of the back of the studio where we have desks, vision boards for future designs, and a huge library full of fabric, wallpaper, tile, paint, hardware and rug samples. However, the front of the studio is what we'd like to share most.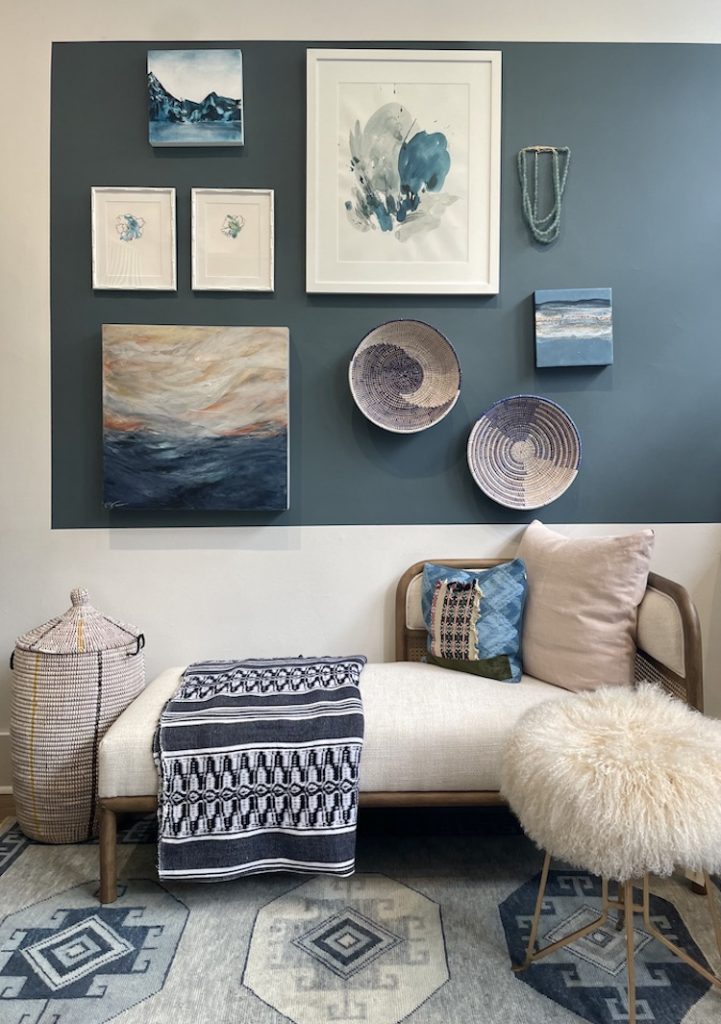 Over the past few years, we have taken the time to carefully create a unique retail space full of our favorite local and emerging artists. We have curated this space to demonstrate the way varied pieces can work together through well designed vignettes. Each vignette in the studio is uniquely designed to work alone, and in conjunction with the other spaces in the studio. Our goal is that these walls and displays open up new ways for our guests to think about smaller spaces. In addition to the furniture vignettes, we hope to share the experience of the artists we feature-their medium, their process and even some of their unique quirks. We are fortunate enough to have developed relationships with these artists, oftentimes through custom pieces created specifically for special clients.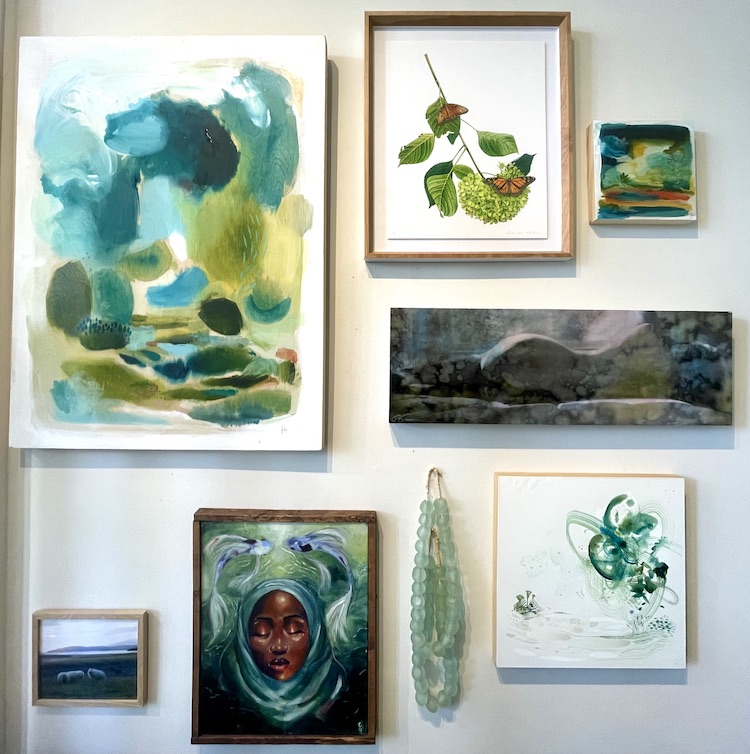 We feature muralists like @christina.kwan.art, @crysta.luke and @courtneykhail. As well as encaustic artists (wax finish) like @pennytreese and @rustywaltonart. Emerging artists that are showing the world what they got like @_bngordon. The textiles from @abena_designs and @sarahloistextiles are next level beautiful. And new ceramicists that live in the neighborhood like @thevikingpotter and @caragilbert. Wonderfully enough, most of these artists live within 5 miles of our studio and stop by frequently!

A newer addition are the featured plants that we have tenderly cared for, which come with helpful (and whimsical) guides to assist you in finding the perfect plant baby for you.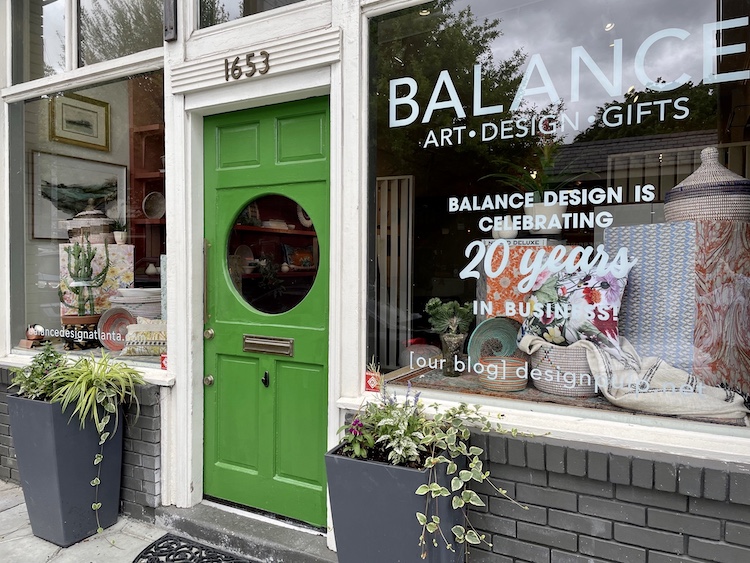 This entire process of inspiration, passion, and implementation is all for you-our readers, clients, friends, family, and all the wonderful passers by. We want you to come on in! Our hope is that you stop by, have a look around, and see what artists inspire you for a gift for a friend or hopefully for yourself! We look forward to sharing all the artists' stories, and a little bit of our vision for a beautiful home.