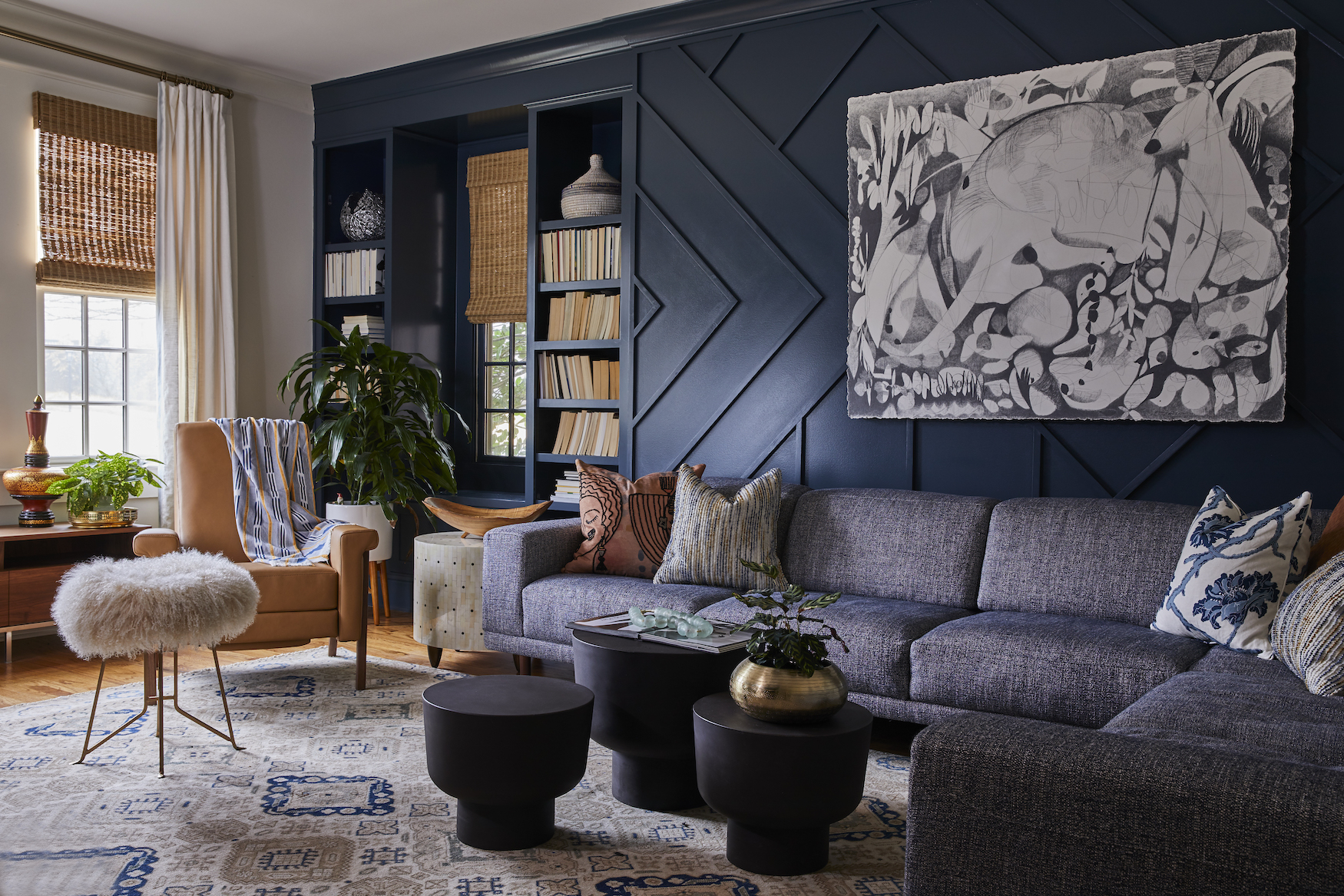 01 Apr

#BDHomeLove

Each year we ask some special clients what they love most about their newly designed rooms.  As we have maneuvered through the pandemic together, we thought that we would share some client love from some of last years projects. If we've had the pleasure of working with you, perhaps you might snap a picture of yourself in your space and share a bit about why you love it. Send your pics to [email protected] if you would like to be featured on our instagram stories!


A New Media Room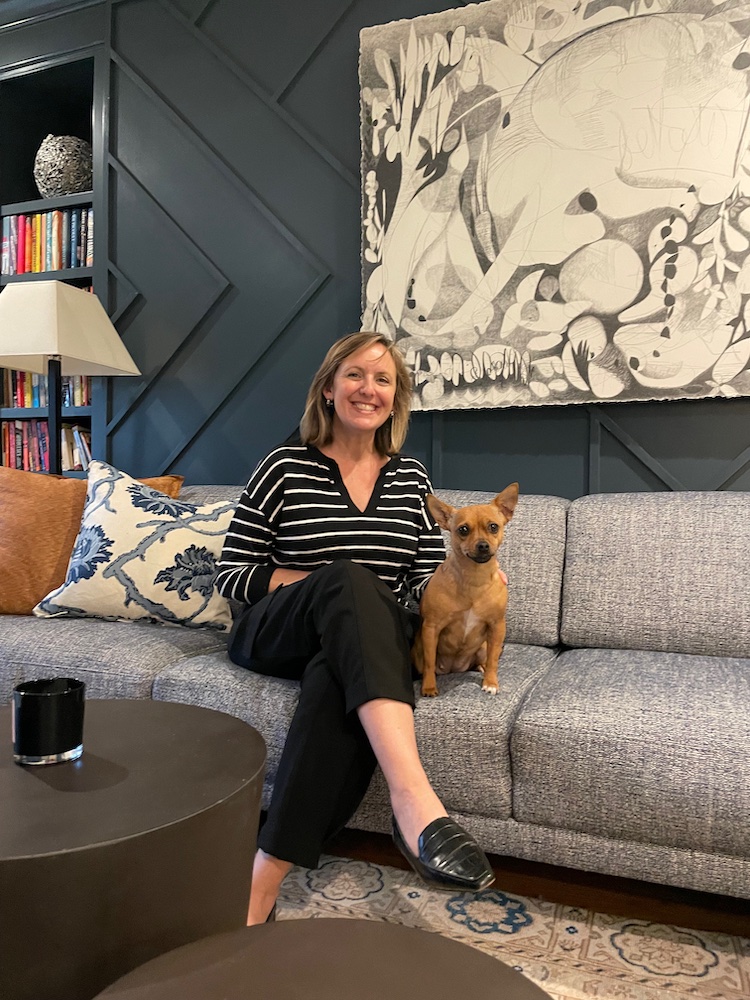 We were asked to create a media room that flowed seamlessly from the main living space.  Our client wanted to feature her treasures from all over the world.  We worked to design the space and then had our amazing carpenter create a customs accent wall and bookshelves to house the tv and treasures.
"Working with Stephanie and Melody at Balance Design was a joy.  They listened to all of my concerns and ideas and the transformed them into a coherent and beautiful plan.  They were very creative about my existing art and furniture within their vision, so that it feels fresh and interesting, yet still personal and inviting.  I just love how everything turned out."
A Grand Primary Bath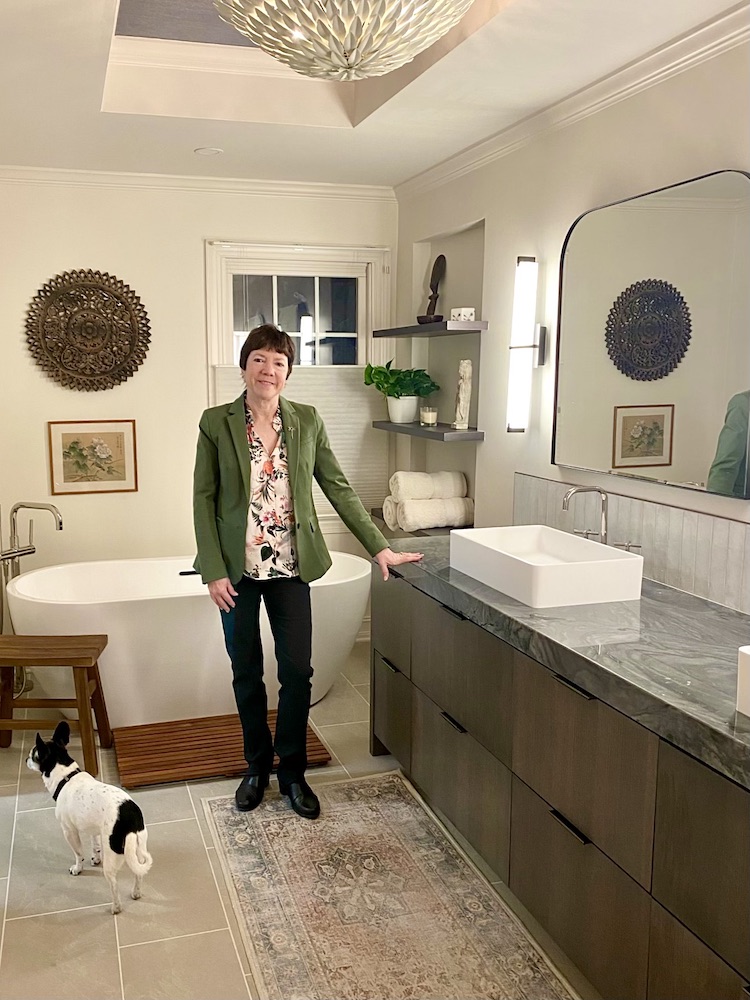 Our clients wanted to update their primary bath.  We suggested a new floating tub, modernized the cabinetry and tilework and updated the lighting. The design was spa inspired, clean and Zen like.
"I love my master bath!  It's like a warm spa and I feel more relaxed just walking in."
A Luxury Primary Bedroom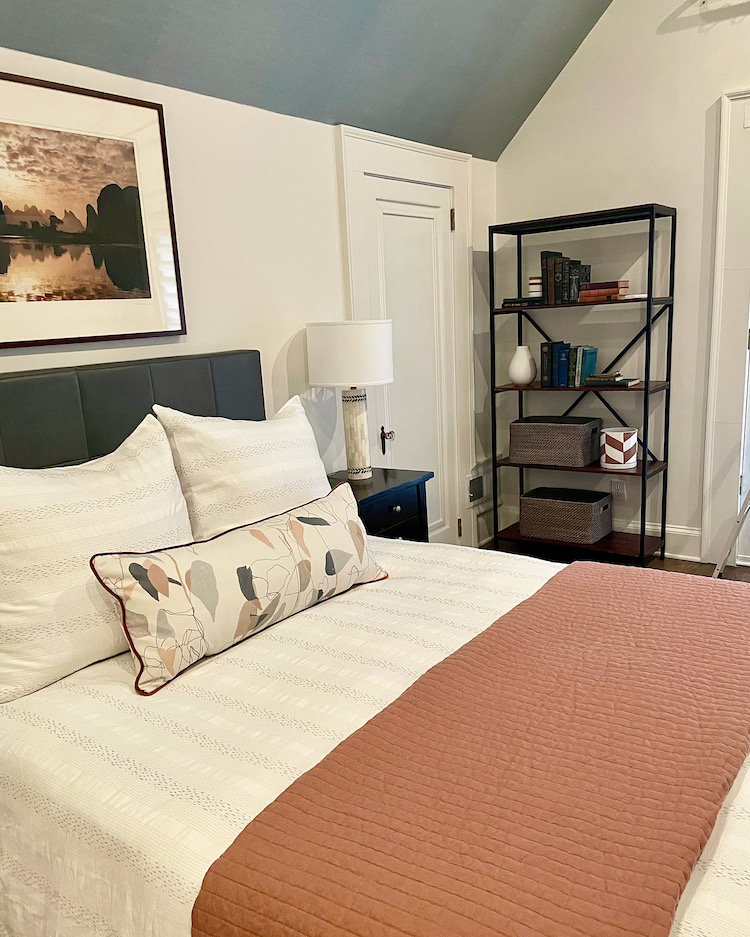 This client wanted to update her upstairs rooms including the primary bedroom. We worked with our carpenter to install rafters in the cathedral ceilings, wallpapered the ceiling in a celestial color grasscloth, added new lighting, new floors and some new furniture.  
 "I love the way the wallpaper on the cathedral ceiling ties the colors in the room together.  The whole effect is so calming, which is exactly the vibe I was striving for in our bedroom."
Thank you to these clients for allowing us the opportunity to do what we love. Creating thoughtful and inspiring designs is only possible with you, our clients and community. When we work together through it all, it becomes even better than we could have ever imagined.