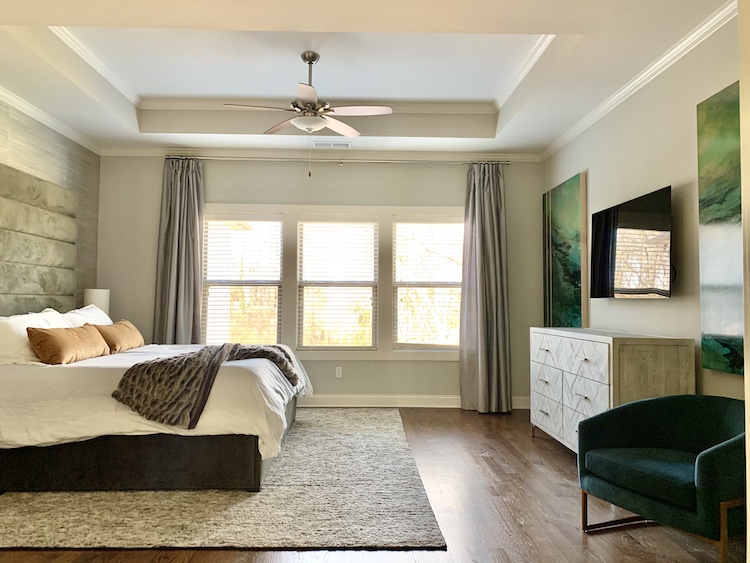 05 Mar

#BDHomelove- Serene spaces

This week we continue on our journey of #BDHomelove with two special clients and two amazing spaces. There are few things more rewarding to an interior designer than helping to create a space of tranquility and joy for our clients. At Balance Design our priority is to not only create good designs, but to customize spaces that speak to the people that live in them. Read on to see how we helped these wonderful women transform their homes in their own words.

Custom Living Room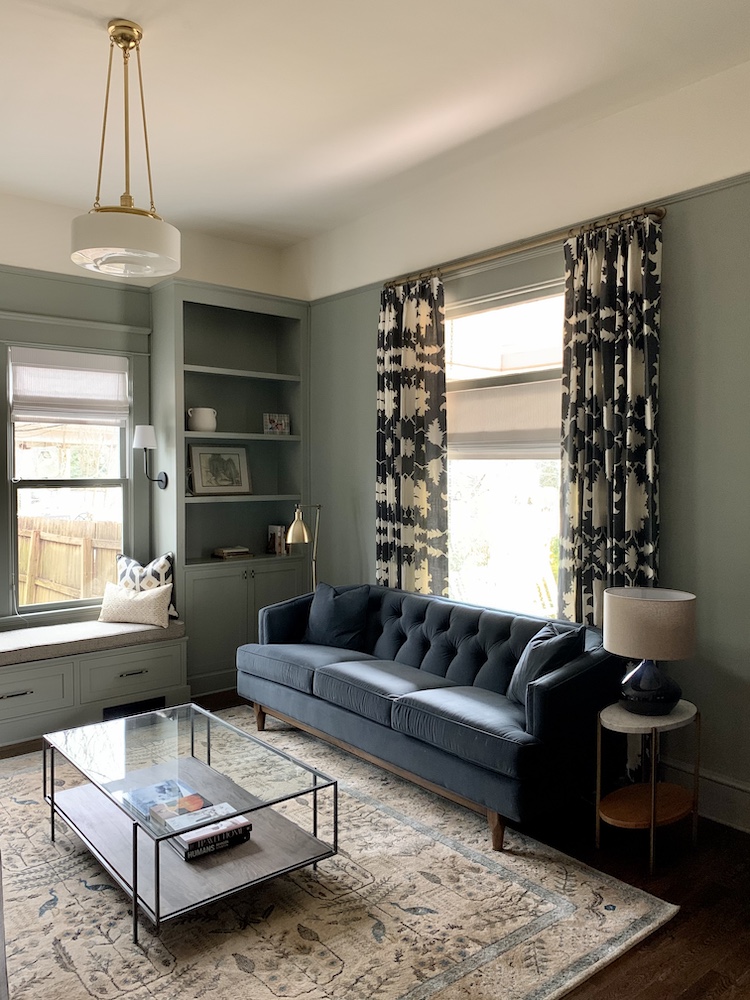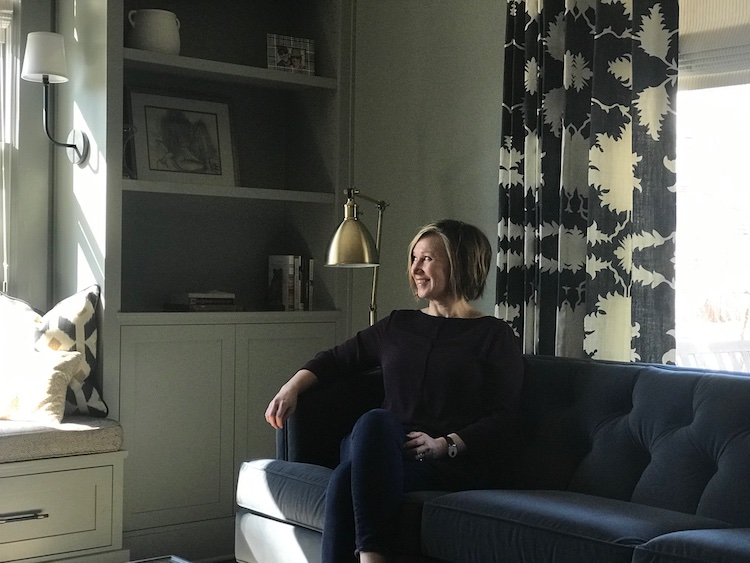 When I first met with Stephanie and Jennifer in February 2020, I was finally ready to redo my living room and master bedroom.   I came in with a Pinterest board full of design ideas carefully curated over years.   I was drawn to many styles of design but had a hard time finding my own cohesive style.   I loved eclectic bold patterns, I loved modern Victorian, I loved French farmhouse.  But I didn't know how to put them together so I pinned and pinned and pinned and never got started.  I had not worked with Designers before and didn't know what to expect, but knew I needed help to overcome my analysis paralysis.   Now, a year later, I can say that it has been such an amazing experience in creating rooms that I truly love and feel connected to.   Jennifer really spent the time to get to know me and my style and helped me refine my point of view.  She was incredibly patient to find the designs that really connected with me and gave me the confidence to add in modern touches that really finished the rooms. Equally as satisfying has been the journey of overcoming my own perfectionist side to take chances and express myself.  I have been inspired to take up several new creative DIY home projects and it has been such a joy to have my pinned inspirations finally come to life.
-Caroline Taylor
Suite Retreat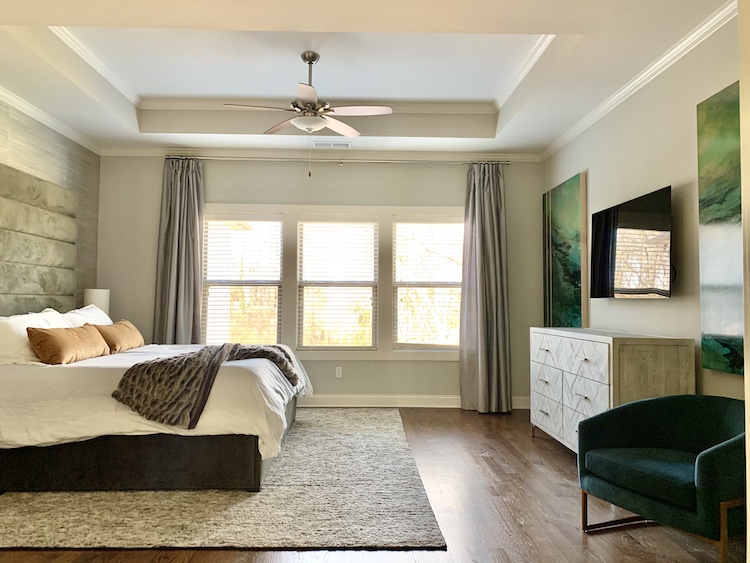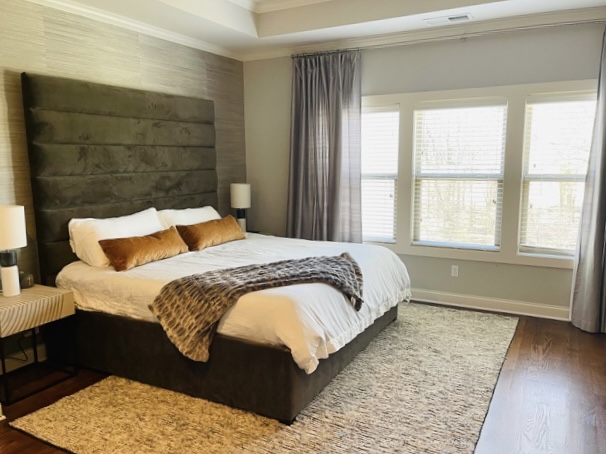 Like many of us, our days are packed with responsibilities, obligations, and making time for the people we love. I am a wife and mom of 3 sweet and active young children. A lot of my days are consumed with virtual learning and running the house. While the rest of my home stays clean and organized with much effort and hard work, unfortunately my master suite does not. My bedroom is a place where I want to escape; escape from the tasks and endeavors of everyday life and take a breather when we are entertaining family and friends, but when I would step into my room it didn't give me that feeling I desired. My wonderful husband saw the need and he jumped right on it. Without my knowing, he met with Stephanie and her team at Balance Design to help me convert our suite into the space I coveted.  While it was typically the last thing on my to-do list and was often neglected, it has now become a place in my home that I have always dreamed of.  Stephanie and her team listened to my mind's eye and brought it to life. My master suite is now a beautiful, modern, serene escape full of textures and colors, with a balance of depth and softness. I now have the tranquil space in my home that allows me to have peace while I sit and read a book, meditate on my mat, gaze out of the window from my bed, and escape. 
-Amira Wilson