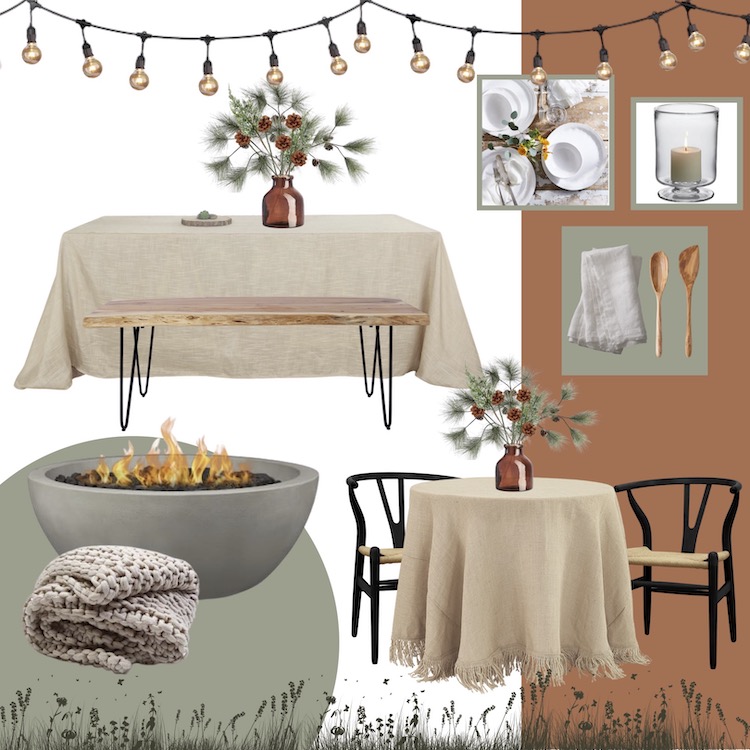 20 Nov

An Outdoor Thanksgiving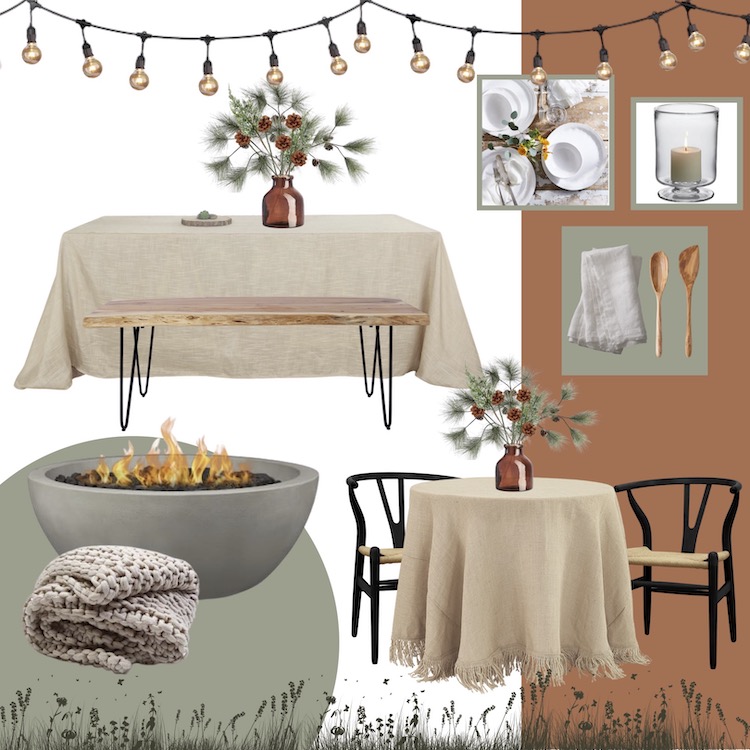 At the Andrews household, we are planning for our Thanksgiving feast to be outdoors this year, so that we can have our family come together. We thought that many others may be considering this option as well, and wanted share our plans. First of all, we have decided on separate tables. Just like our favorite outdoor restaurant! We thought that to make it cohesive, we would do stone linen tablecloths and natural pine centerpieces and hurricane candles on every table. Our tables are both picnic tables and folding tables, but the tablecloths unite them. We also purchased a folding console table to serve the food. The thought is to shift the feast to earlier in the afternoon, to hopefully have the weather be a bit warmer. However, we also plan to have our firepit going and wool blankets for all who get cold. Some spiced rum cider has been added to the menu to keep us cozy. We will pray for good weather, fun family time, and yummy food.
From our family to yours, we wish you a very Happy and Safe Thanksgiving.