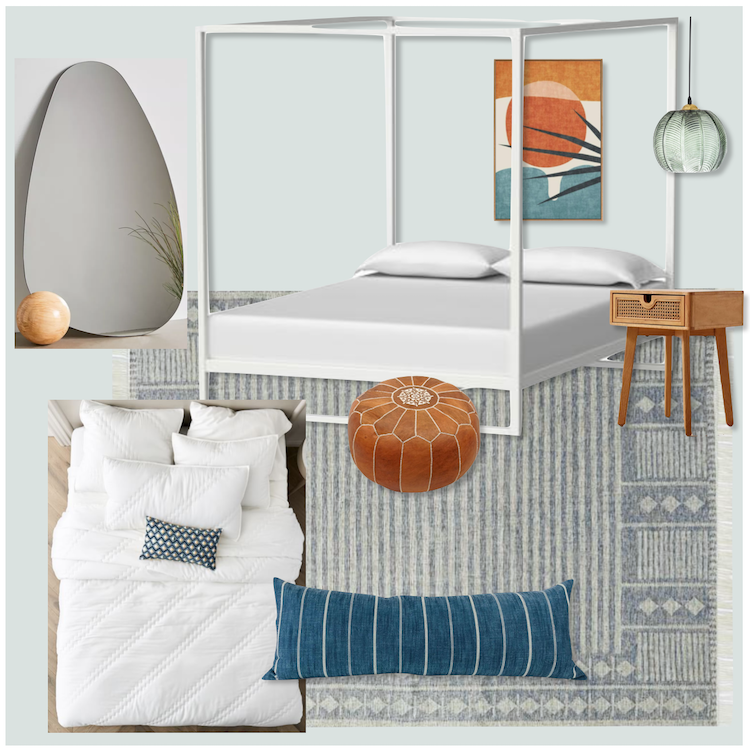 24 Jul

A serene bedroom (even on a budget)

With all that has happened in 2020 so far, many times we feel a need to have a place to relax, rest and recover from the world that we live in. This week,  we challenged our designers to create a bedroom that looked beautiful and felt calm, serene and rejuvenating. We gave them 2 budgets to work with under $2750 and under $4500.

Melody's Design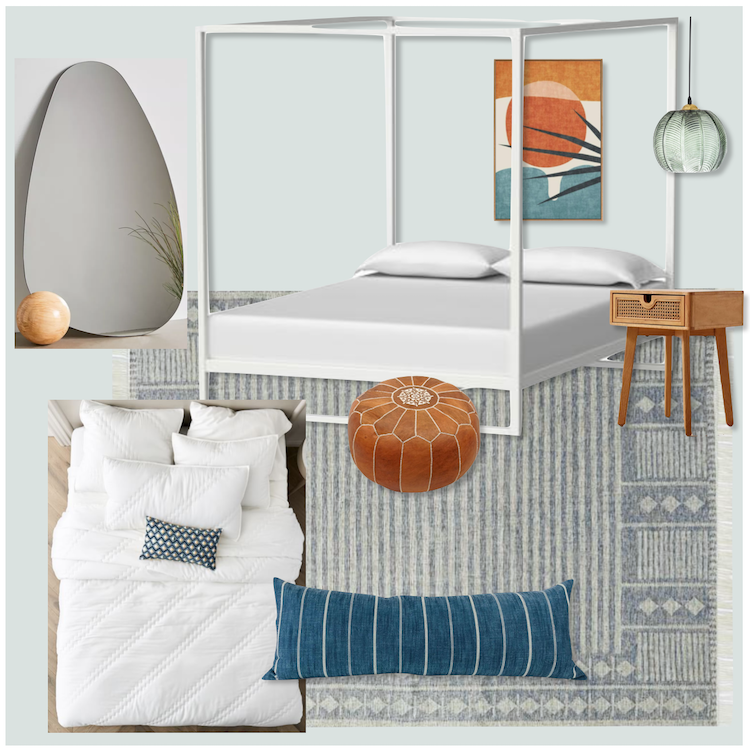 The inspiration for this serene primary bedroom was light, airy, and organic california style. Neutral tones are pumped up with texture in almost every element in the room. The canopy bed and sunset art bring the drama to complement the soft sky blue wall color (Top Sail by Sherwin Williams). White bedding allows more grounding pieces like the leather pouf, cane nightstands, and soft flatweave rug to stand out, while keeping everything clean and bright.
Stephanie's Design- Budget $4500, Total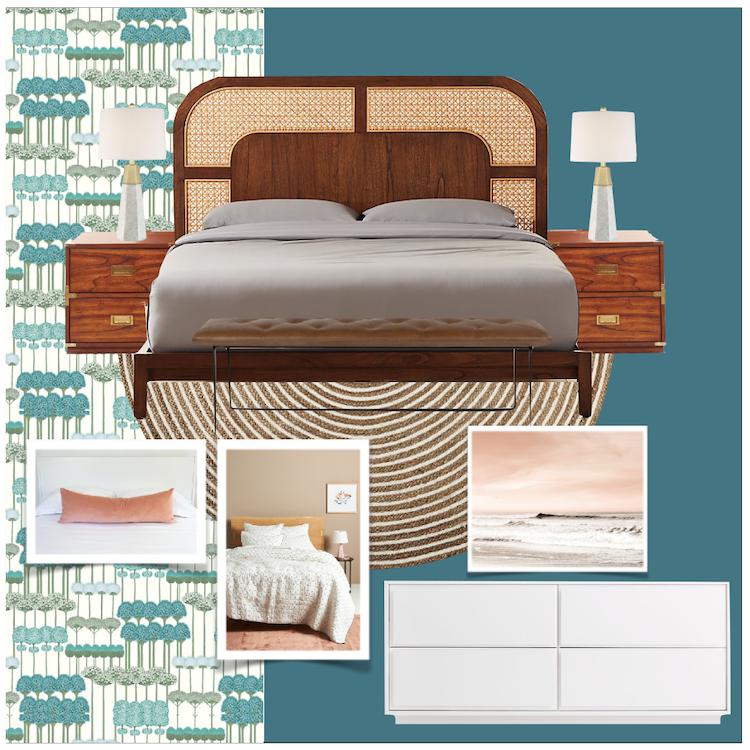 I started this design with 2 inspirations: the allium wallpaper accent wall and the art nouveau inspired cane bed.  When layered, these 2 elements created a feeling of walking into a Balinese bedroom with abundant nature everywhere. I used the deep Sherwin Williams Silken Peacock on the rest of the walls and would even paint the trim the same peacock color in a semi gloss. The rest of the furnishings are kept warm with the leather and nightstands, yet we also have some contrasting white furnishings as well. I kept the art simple, to play well with the wallpaper.
Your bedroom doesn't have to break the bank. With a few creative and special pieces, serenity can be achieved at any budget!