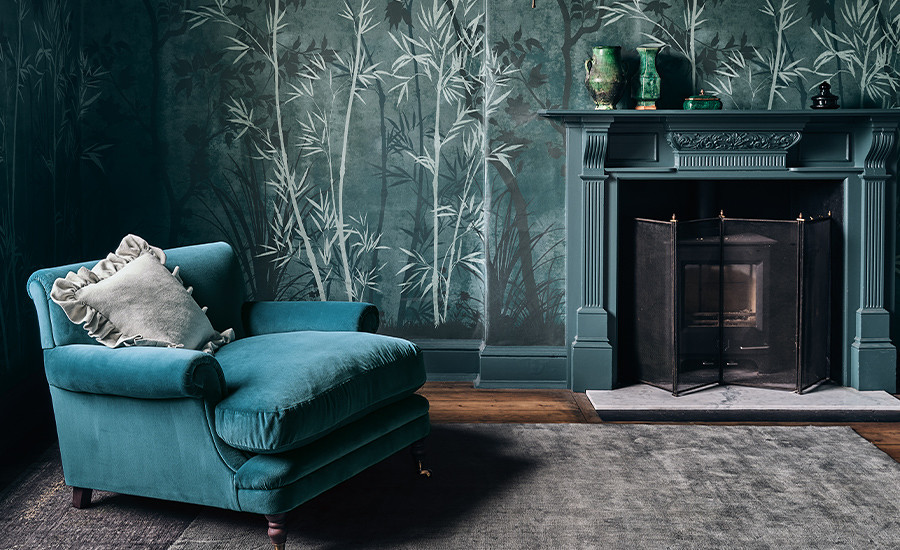 29 Jul

6 Surprising Wallpapers our DESIGNERS love

Throughout the year we, as designers, are constantly introduced (and reintroduced) to a plethora of wallpapers ranging from whimsical, to abstract, to purely textural. It has been so inspiring to witness the reemergence of wallpaper culture over recent years. As can be expected, each of us are constantly sharing our "new favorite wallpapers" with each other. This week, we wanted to share with you! Here are 6 surprising wallpapers our designers are absolutely loving right now.

Stephanie's Pick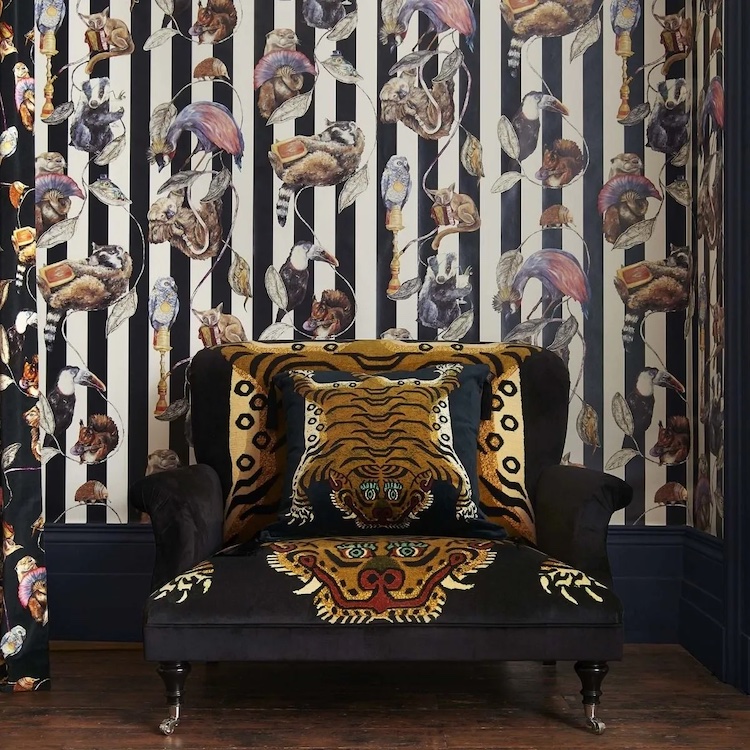 I saw this wallpaper installed at ADAC. It feels like the bold black and white stripes of a French bistro, combined with personality filled animals that made me smile. This paper makes me happy. I think it would look great in an entryway, a mudroom, a powder room or in a kids bedroom (boy or girl).
Jennifer's Pick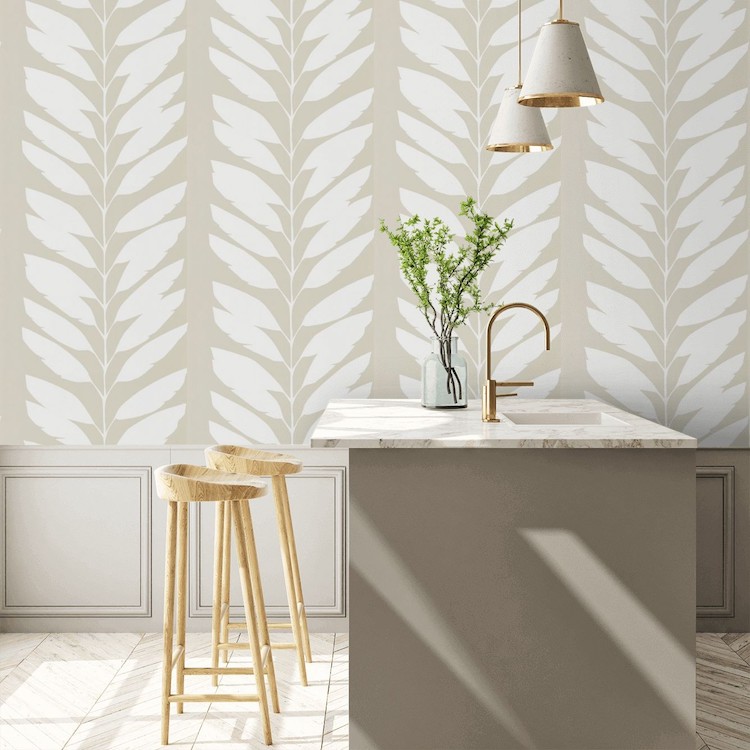 Who said neutrals have to be boring? I am loving the over scale foliage motif of this retro, yet contemporary paper, Malva in Parchment, from Scion Living! It's the perfect overall paper for an impactful powder bath or laundry room, yet it's soft enough to use as a statement wall in a relaxed bedroom.
Melody's Pick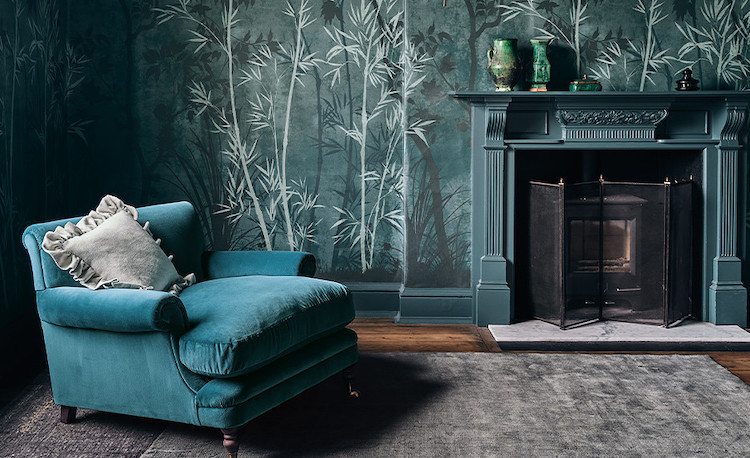 This dusky, rich mural drew me in the moment I first saw it. The botanical silhouettes add a moody intrigue while still remaining soft, especially when paired with matching deep trim. If the dark, monochromatic look is a bit too much for you, consider incorporating lighter accents to create a more garden-like aura. I love the idea of this wallpaper for any space that needs a bit of drama!
Marlee's Pick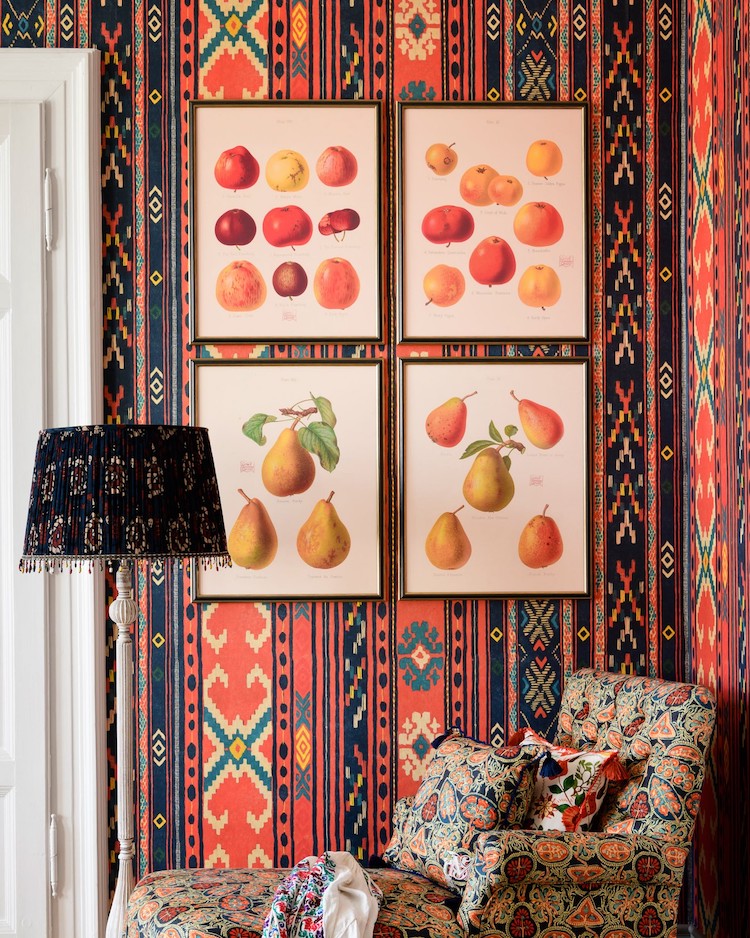 I love how fearlessly bold this wallpaper is. It reminds me of a quilt because there are all these pigmented colors and different patterns at various scales being patched together, and it somehow works. The manufacturer has Transylvanian roots, and it's cool to see some of those more traditional motifs coming through. It's extra fun paired with that colorful artwork and chair!
Andrea's Pick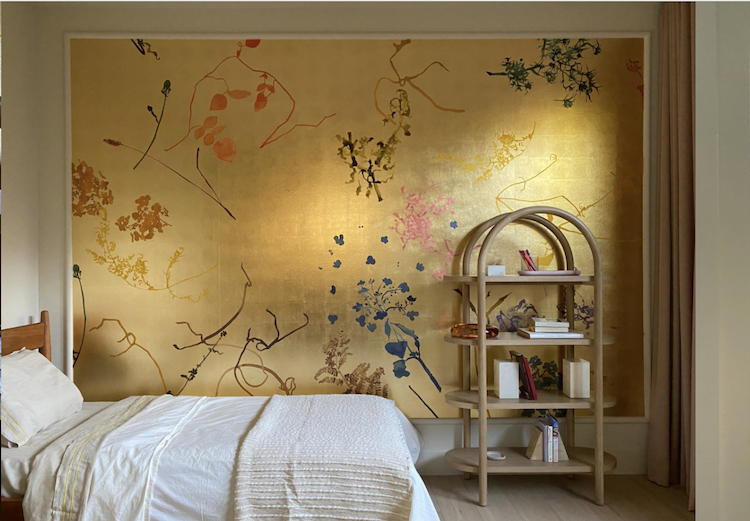 Created by Lindsey Adelman for Calico, it was inspired through her time on the coast of Brittany. The collection is a study of the untamed, using her collection of wild flowers, seeds, and weeds where she transformed them into a visually delicate and gestural design. What made me fall in love with this wallpaper was the contrast of rich pigments used on the airy Belle Île flora that are dancing across a brilliant gold background.
Kalah's Pick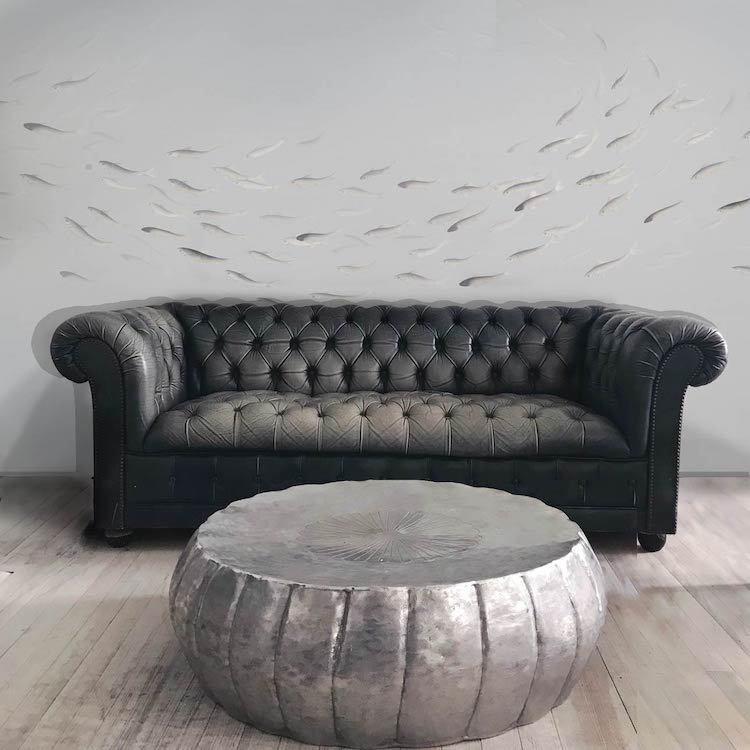 Wallpaper is a fun and creative way to enhance any space. Seeing this wallpaper in person for the first time was a breathtaking experience! The school of fish creates beautiful movement that really emphasizes a sense of depth, I think this is what brings this mural to life! The hand painted quality and silk material feel like a sophisticated yet whimsical fairy tale!
Interestingly enough, as we gathered our selections this week, we noticed how different all of them were. Ranging from calming neutrals, to whimsical murals, bold patterns, and even wild animals-and we all loved all of them! Inspiration can be found in a wide range of sources. Remember that when choosing the right wallpaper for you, is that there are so many more options out there than would normally come to mind. Don't be afraid to search for something unique!
Is there a special wallpaper you're absolutely in love with right now? We'd love for you to share!