10 Jan

5 Ways to Incorporate the 2020 Pantone Color of the Year into Your Space!

by Stephanie Andrews

Each year we anticipate what the Pantone Color of the Year is going to be.  This color is a trend predictor of what we will be seeing in both fashion and home accessories.  For 2020, the Pantone Institute has selected a color that they named Classic Blue.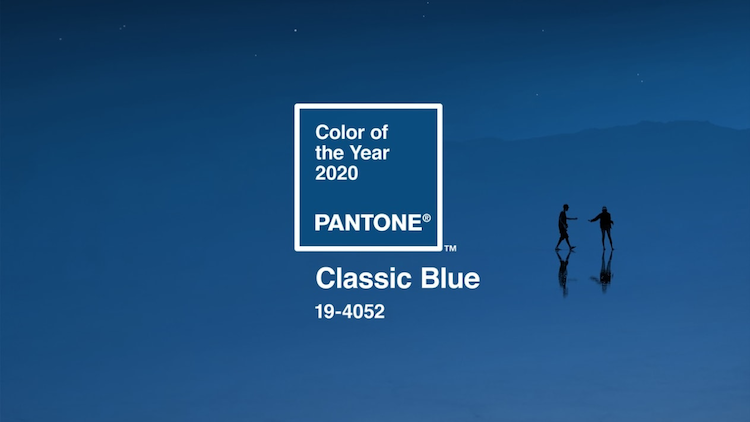 Photo courtesy of Pantone
As we enter a new decade with feelings of uncertainty in our upcoming elections, global warming, and other daunting issues, Pantone seems to be trying to reassure us by choosing the color Classic Blue.  The Pantone Institute describes this color as calming and timeless.  We liked both the name and the comfort (like a pair of our favorite, well worn jeans) of this color, so it was not hard for us to embrace.  See how we have used the color in some of our favorite designs and learn how to incorporate this into your own space!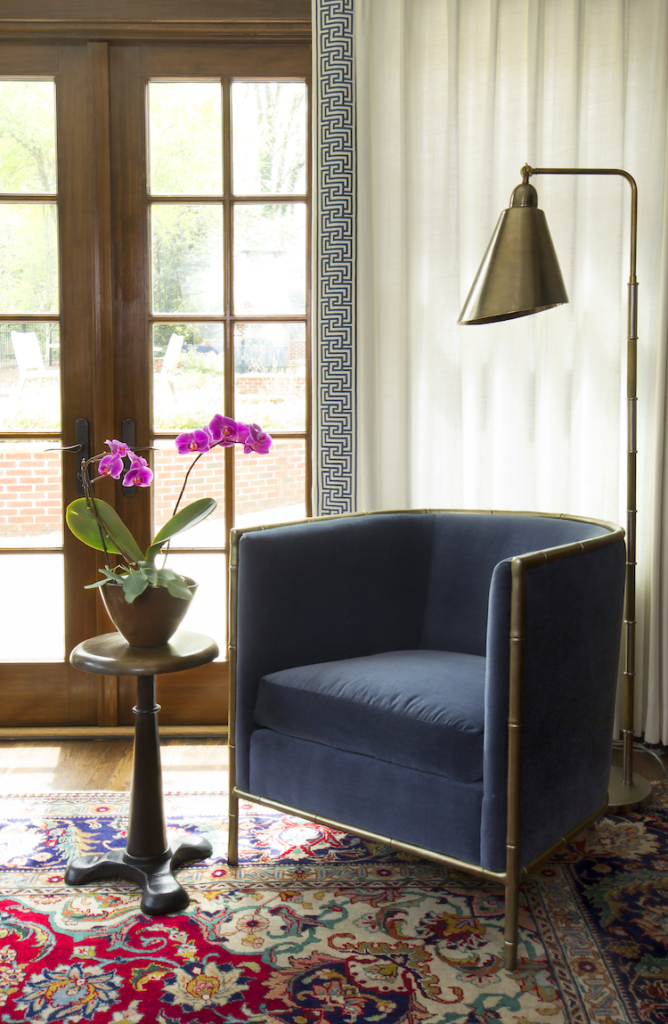 Photo courtesy of Danielle Clockel
1.  Use Classic Blue on an accent chair or incorporate it into the trim on your window treatments.
This historic Druid Hills home had beautiful Persian rugs layered throughout the space.  We found that Classic Blue cooled the warm red tones and helped to relay a timeless style.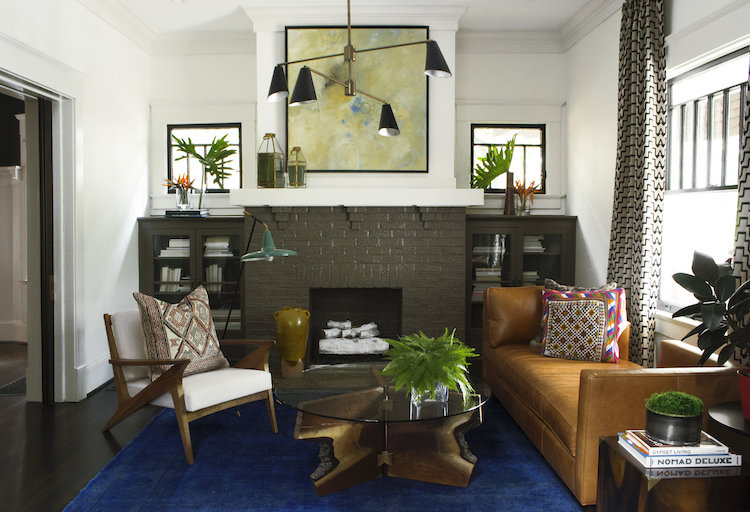 Photo courtesy of Danielle Clockel
2.  A Classic Blue area rug can help to add a calm feeling to your home.
This over-dyed Classic Blue rug offsets the whiskey leather and wood tones in this masculine sitting room located in midtown Atlanta.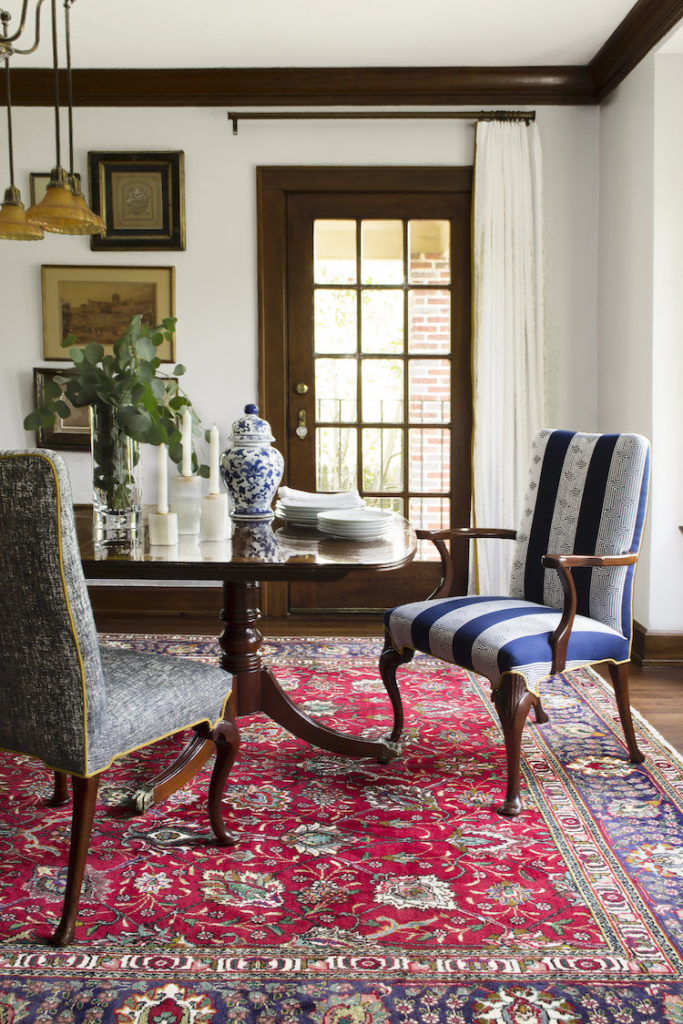 Photo courtesy of Danielle Clockel
3.  A Classic Blue vessel or upholstered arm chair in your dining room.
This Asian inspired ginger jar was the perfect item to layer on the dining table to compliment the greek key upholstered arm chair in this classic Druid Hills dining room.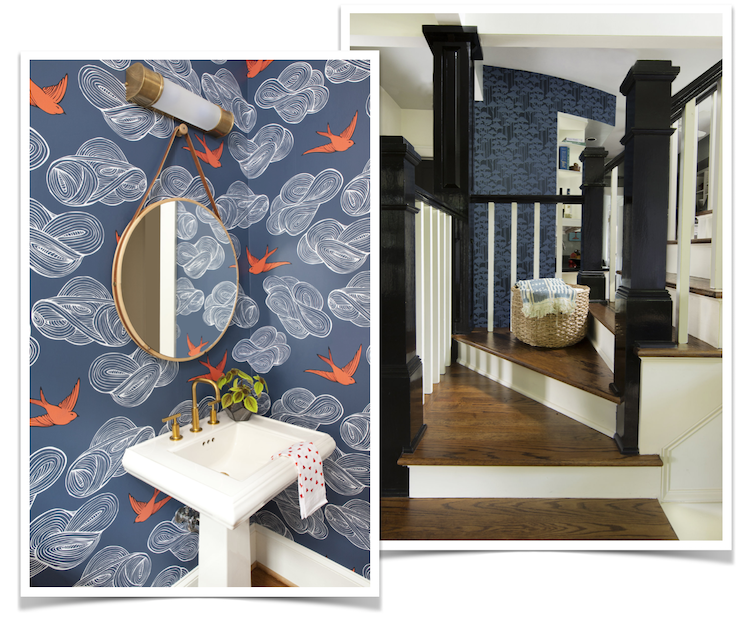 Photo courtesy of Christina Wedge & Danielle Clockel
4.  Add some Classic Blue wallpaper to an accent wall or even an entire room!
We loved that Classic Blue wallpaper adds an eclectic and whimsical feeling to help build a room's personality!  We used Hygge & West wallpaper on both the curved stairwell and in the powder room.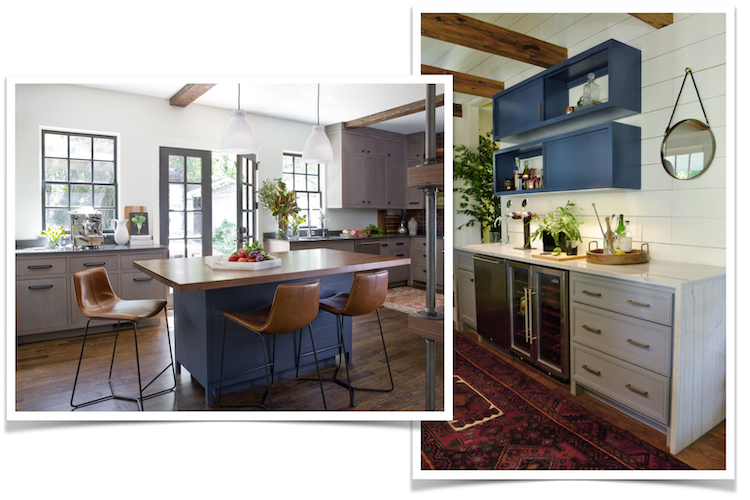 Photo courtesy of Christina Wedge & Danielle Clockel
5.  Add Classic Blue cabinetry to your kitchen.
We love how the Classic Blue island and cabinet storage boxes added to both kitchens' clean and classic looks.  These beautiful yet functional work spaces were exactly what our clients were looking for when remodeling their homes.
Be on the lookout for this color in the year ahead and consider utilizing it in your own home, in any capacity!  It may help to make life a bit calmer in 2020!
Happy New Year!