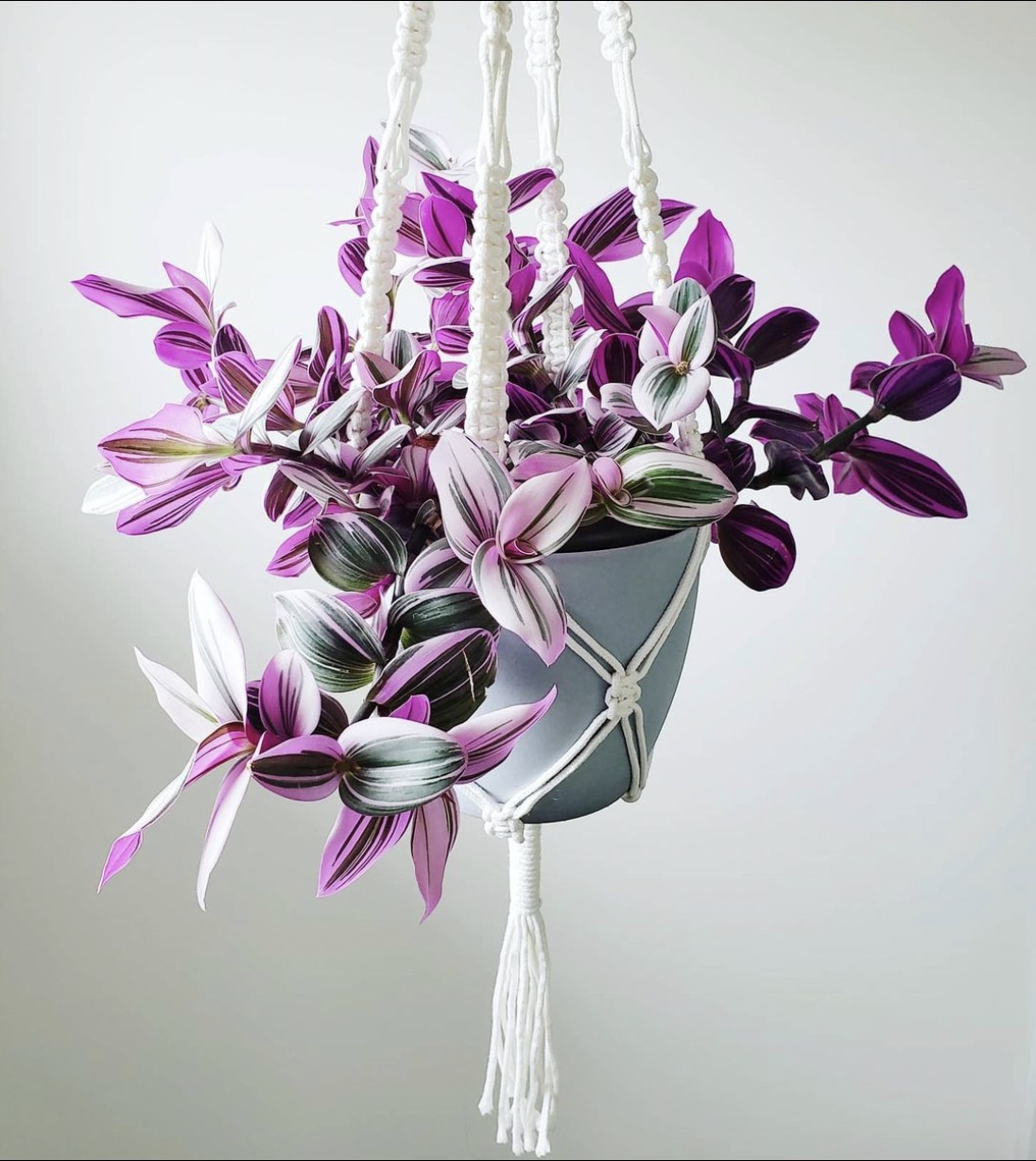 09 Sep

5 Plants to Perk Up Your Space

As often as we focus on furniture, fixtures and spaces, it is easy to overlook the benefit of plants in design. Whether indoor or outdoor (as cliche as it may be) live plants bring life into your spaces. This week we asked 5 of our designers to share their favorite plants and why they love them.

Jennifer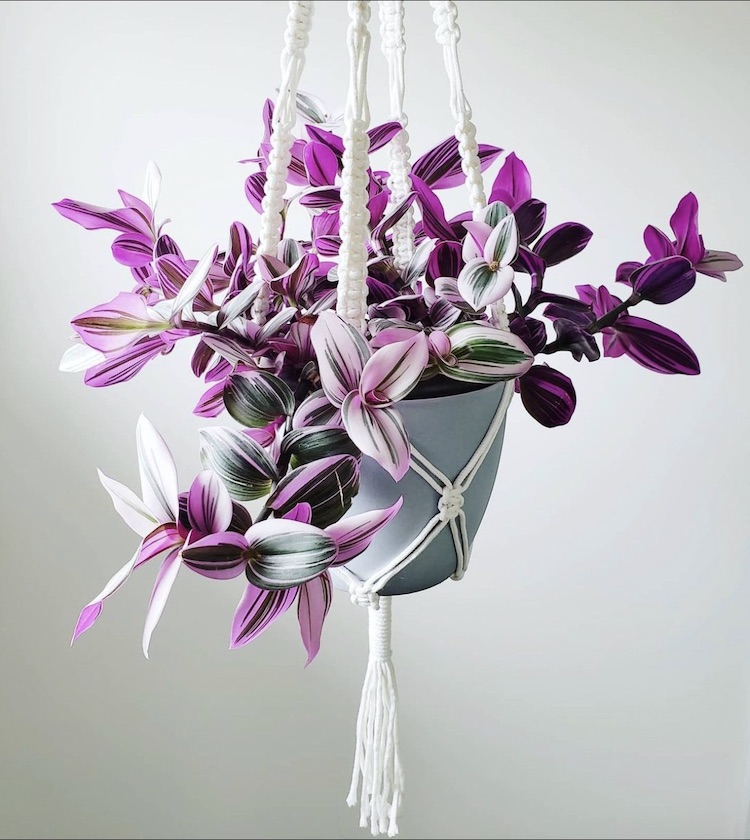 I love using pops of unexpected color in each space I design. In fact, I am especially drawn to the Tradescantia Nanouk plant, or "Fantasy Venice" for this reason. Its unusual pink, purple and green striped leaves, as well as white & pink flowers would not only add color to a room, but would also bring amazing texture when layered against other objects, colors and patterns. Because it enjoys bright, indirect light and thrives in temperatures between 60 and 80 degrees, this species makes a great houseplant or perfect outdoor plant in some climates when used on a patio or deck. Tradescantia is a relatively easy plant to maintain, however, it is considered poisonous or toxic to kids and pets. For this reason, I'd recommend using it to style a bookshelf or add life to an elevated surface. It could even hang from the ceiling in a stylish pot to bring height to a space and balance out the room.
Melody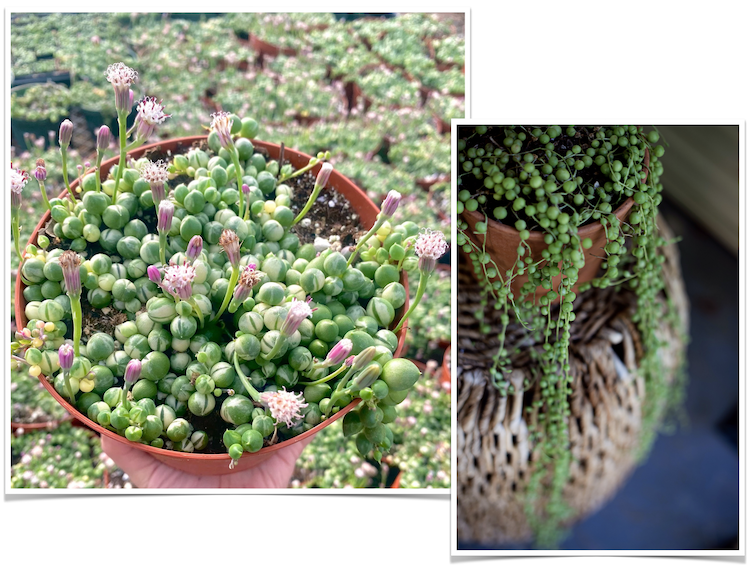 Curio rowleyanus, or "String of Pearls" has always been one of my favorite plants. The tumbling pea shaped leaves can grow up to 3 feet long and add a little bit of the boho vibe that I love. They work well as indoor plants as they are succulents, and love the shade- they generally grow below other plants in the wild. The biggest risk in caring for them is overwatering. They only need water about once a month! This was a surprise to me as I'd always heard they were difficult to care for. In addition to being beautiful without blooms, the string of pearls will actually flower in the summer as well. The small white flowers have colorful, long stamens and they grow in disco ball shaped clusters. If you're lucky enough to have them while they bloom, the flowers will last about a month and are said to smell like cinnamon and spices. This lovely little plant is full of surprises!
Marlee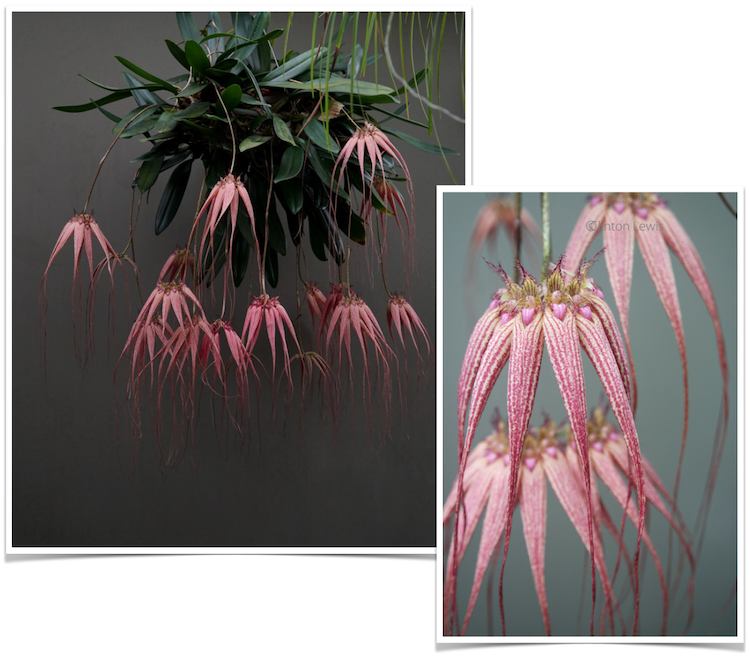 The Buckleberry Orchid looks like it's from another planet, and I think it would brighten and funkify any space. I love the idea of this plant hanging in a very neutral design and adding a fun pop of color and uniqueness. It sounds like it's fairly easy to care for, but it loves humidity so it would do best in a greenhouse or with someone who will remember to water it often.
Andrea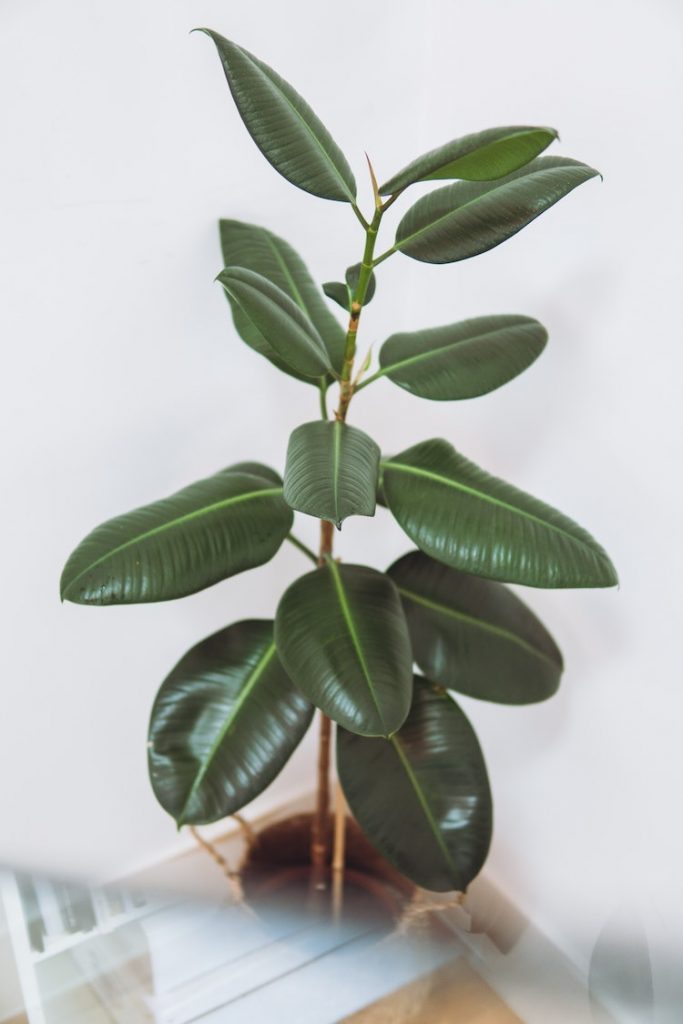 When it comes to house plants, bigger can definitely be better. Rubber plants are visually striking and can easily thrive with beginners' care. Featuring large, deep green, variegated or glossy leaves and a vertical growth habit, rubber plants not only bring a sense of sophistication to casual spaces, but also soften modern environments. In addition to being beautiful, they also fill up blank walls, awkward corners, and add some life to a room that is otherwise drab. Its scientific name being Ficus Elastica, they require bright, indirect light, and watering once a week. A rubber plant can grow into a medium-sized houseplant or into a small tree up to 10 feet in height when grown indoors. The best time to buy rubber plants is when they are young, so they can adapt to indoor growing. One thing to be cautious of is that they can be mildly toxic and should not be ingested by humans or dogs. A rubber plant's large, round leaves make it an excellent choice as a bold hardy greenery element for a modern interior and its deep color palette would compliment great with darker decor!
Kalah
The Myrtillocactus geometrizans or the Crested Blue Flame is one of those plants that makes you tilt your head and say huh. Its free-flowing form and unique pattern give off an easy-going, luxurious vibe. This cactus does best in low humidity and direct sunlight, adding the perfect accent to any sunroom or window-filled space. The coolest thing about this particular plant is that it can reach up to 9 feet. The Dinosaur Back Plant is featured in hotel design, desert gardens, and general interiors around the world but finds its original roots in Northern Mexico. Pun completely Intended.
Each of these plants are special in so many ways and can work with a multitude of environments. Whichever plants you are drawn to, you should give them a try! It only takes a little bit of research to make sure you can care for the plant (or plants) of your dreams. Consider the way you want your space to feel, your color palette and the amount of devotion you can give to your plant and we know you'll be successful! Do you have a favorite plant? We'd love to see!