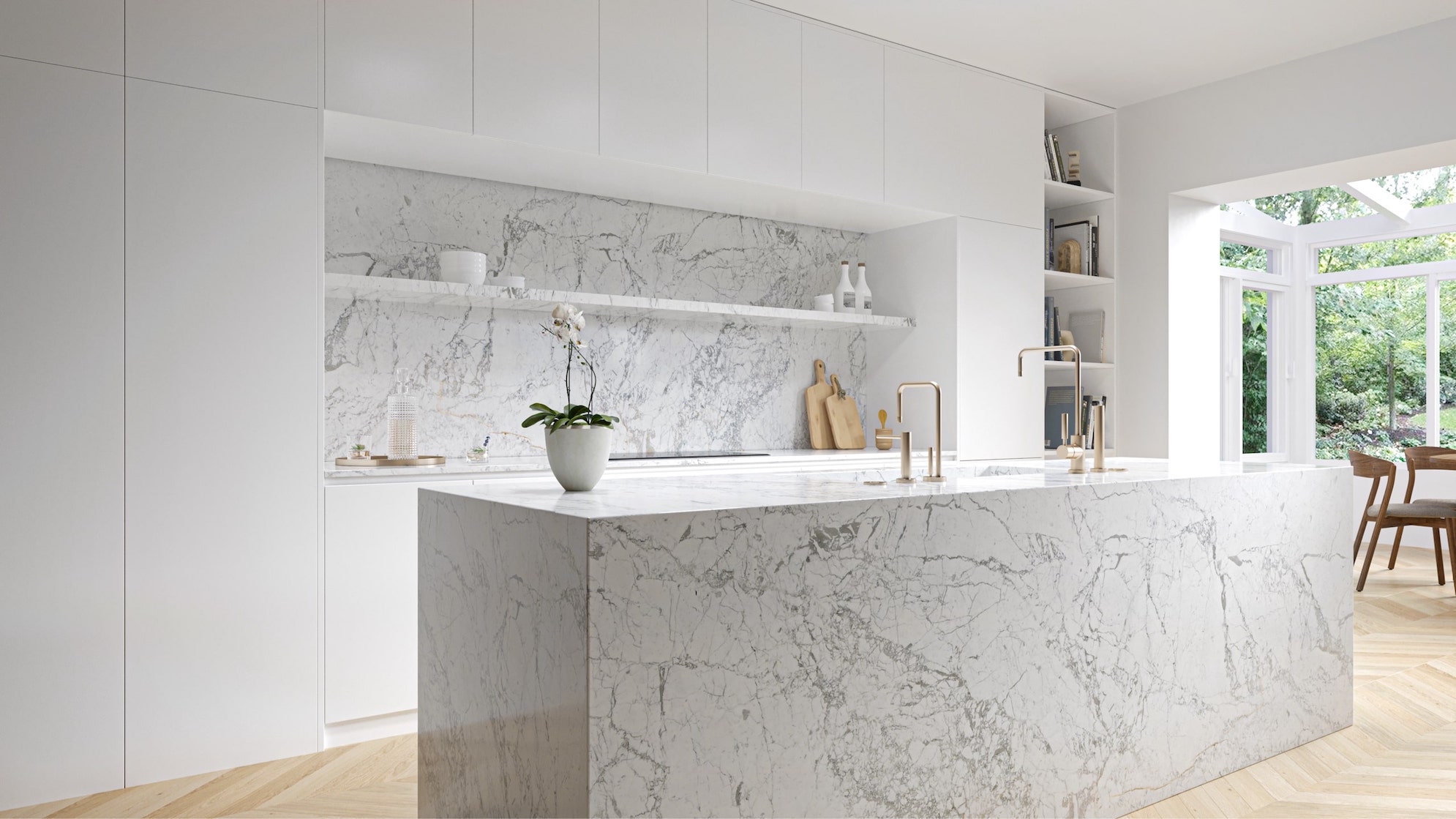 08 Apr

5 Fresh kitchen Trends for 2022

Each year, as designers, we take notice of the trends that are becoming popular for different spaces in your homes. One space we've taken particular notice of (as have many of you) is the kitchen. As so many people are spending more time in their homes, and kitchens in particular, the emphasis on a well designed and functional space has become a top priority. So, we've pulled together 5 of the trends we think exemplify the changes to come in 2022.
Countertops That Don't Stop!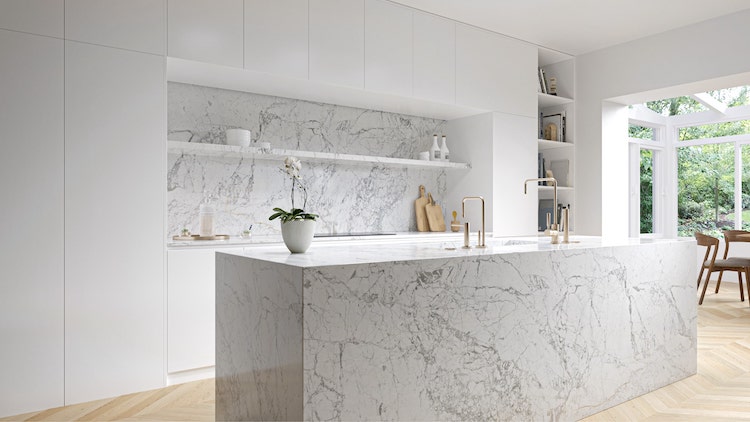 As manufacturers have developed more efficient and sustainable ways of producing natural stone alternatives, the opportunities for using vast amounts of one solid material have really opened up. This has allowed designers to incorporate continuous countertops that transition into backsplashes and floating shelves. We adore the clean lines and continuity of this cohesive look. You are able to truly appreciate the beauty of these surfaces, once they're brought onto new planes. It elevates the material from simply being a work surface, to a centralized showpiece. 
2. Hardware is the Jewelry of the Kitchen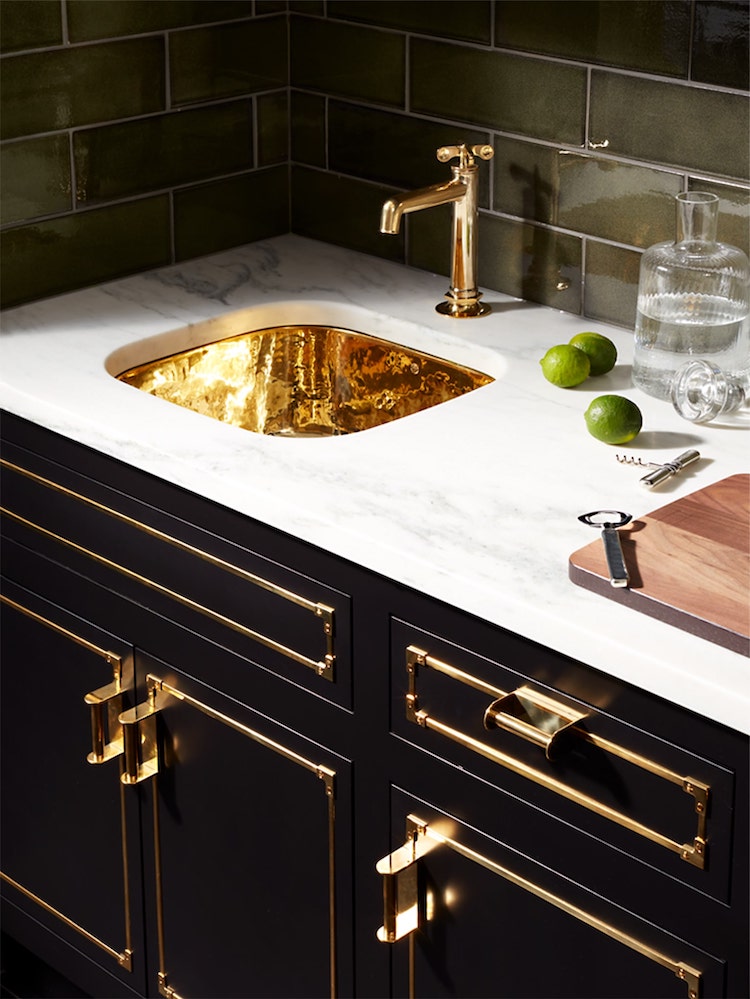 Cabinet hardware is often referred to as the jewelry of the kitchen, and the jewelry we're seeing is incredibly eye-catching. There are so many fun options available- oversized knobs, recessed pulls, and lever latches to name a few. This kitchen's hardware is undoubtedly the showstopper of the space!
3. Work Smarter, Not Harder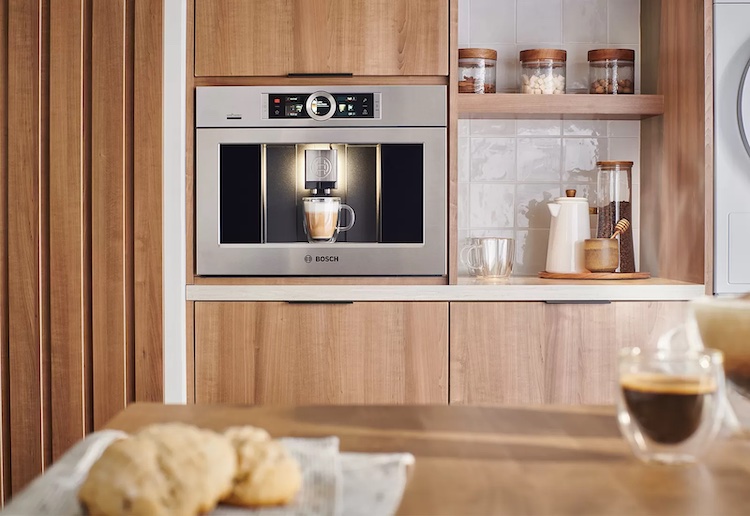 With the pandemic, we saw a huge influx of amateur chefs and bakers arise. As these creatives have started cooking at home more often, they've begun accumulating more gadgets and needing new ways to store them. This extra time spent in the kitchen also illuminated what does and doesn't work for flow and functionality. People are prioritizing more pantry space and designated areas for specific uses. We (as self proclaimed coffee fanatics) are thrilled with how this kitchen's coffee bar not only looks beautiful, but has all the components in one, well organized area. 
4. Wonderful Wood Tones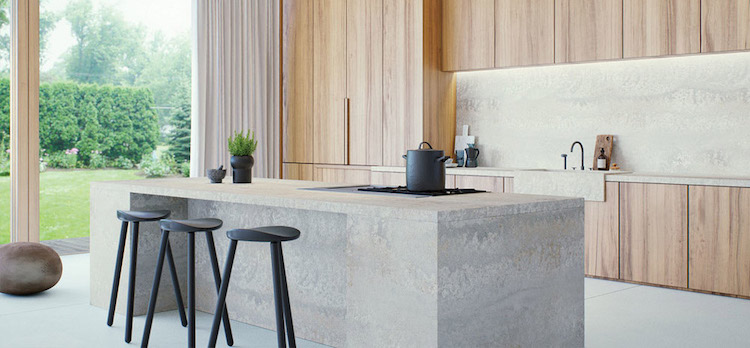 Another trend we've noticed popping back up recently are wood cabinets. Many of our clients are shedding their desires for solid painted cabinetry, and embracing the natural color and texture of wood. This adds an abundance of warmth and character to the heart of their home. We're loving the more traditional shaker wood styles as well as modern slab wood doors. As people are gravitating towards more natural and sustainable materials in their homes, we say that wood cabinets are coming back in style- and with good reason!
5. Make Your Kitchen a Work of Art!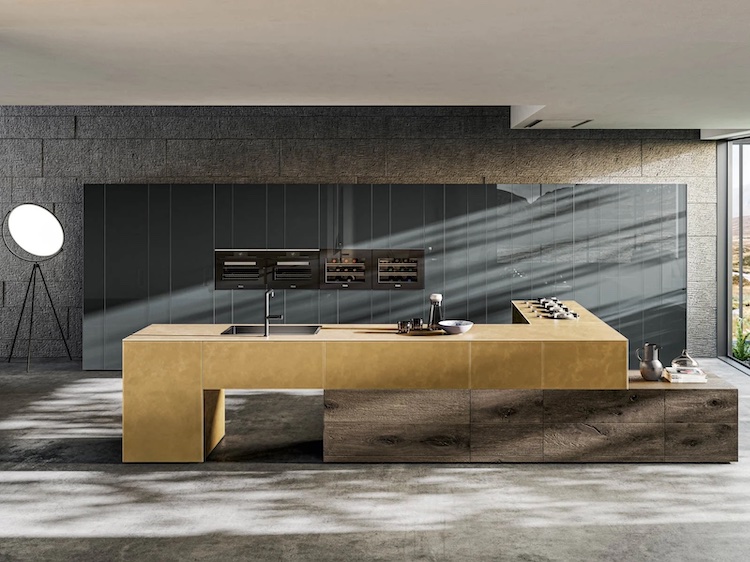 Over the past few seasons we've noticed more sculptural pieces making their way through the home, and it's finally the kitchens' turn! We are excited to be seeing kitchens with unique island shapes and unexpected lighting. We love the boldness and allure that these pieces bring to a space – you can't help but be drawn in. This kitchen island, with its nontraditional shape and sculptural orientation, is truly a work of art.
As kitchen trends change with the times, one thing remains constant. The kitchen is a space that should speak to you and how you use it. There is no one size fits all answer, but with a few tweaks here and there, you can create the space of your culinary dreams.