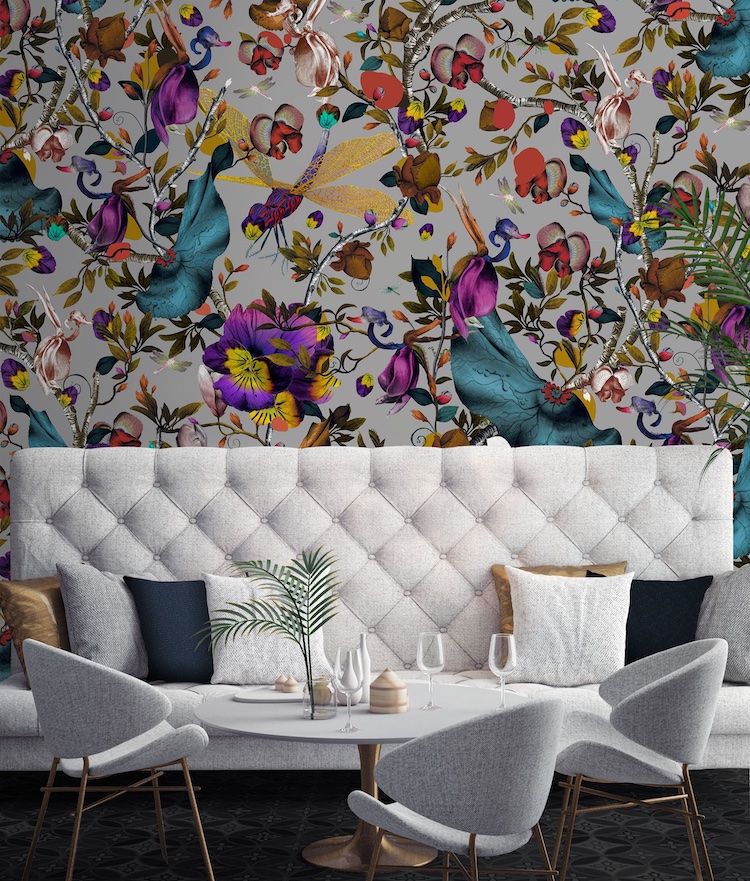 09 Apr

5 FRESH FLORAL WALLPAPERS WE CAN'T GET ENOUGH OF

As the movie The Devil Wears Prada likes to remind us "Florals for spring… Groundbreaking…" We know, we know. But, we also love a good floral! Gone are the days of your grandma's floral patterns. Fresh takes on this classic print are running rampant throughout the design world, and we're loving the full embrace! Our designers have gathered 5 of our favorite fresh floral wallpapers from varying vendors and price points that we wanted to share with you!

1.Villa Nova Amami Mural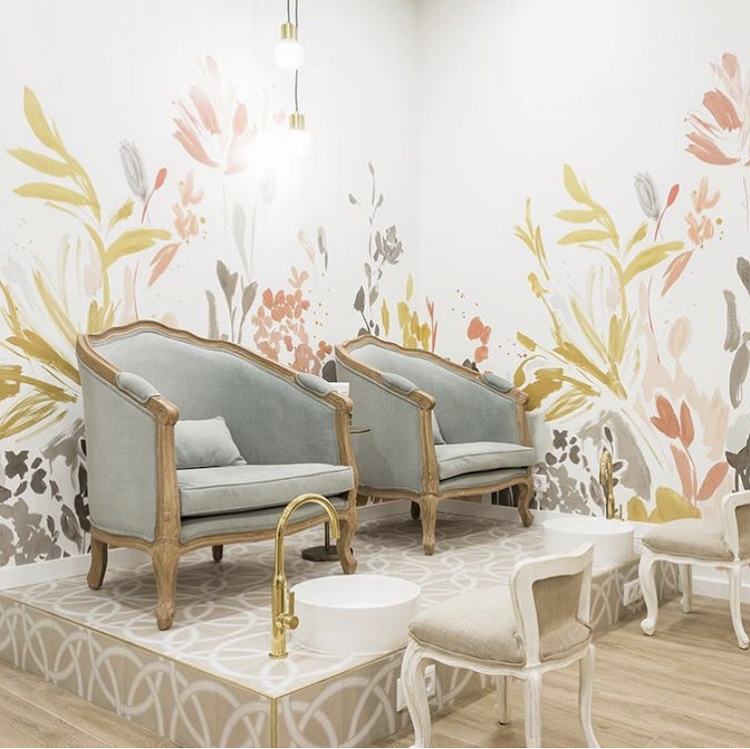 This mural has long been a favorite of ours since it was first introduced. We love the whimsical and artistic feel of this wallpaper. It almost looks as though someone hand painted it on your wall! We've been lucky enough to install this for some clients and it always looks stunning. It also comes in two color palettes, and both are gorgeous!
2. Anthropologie Judarn Mural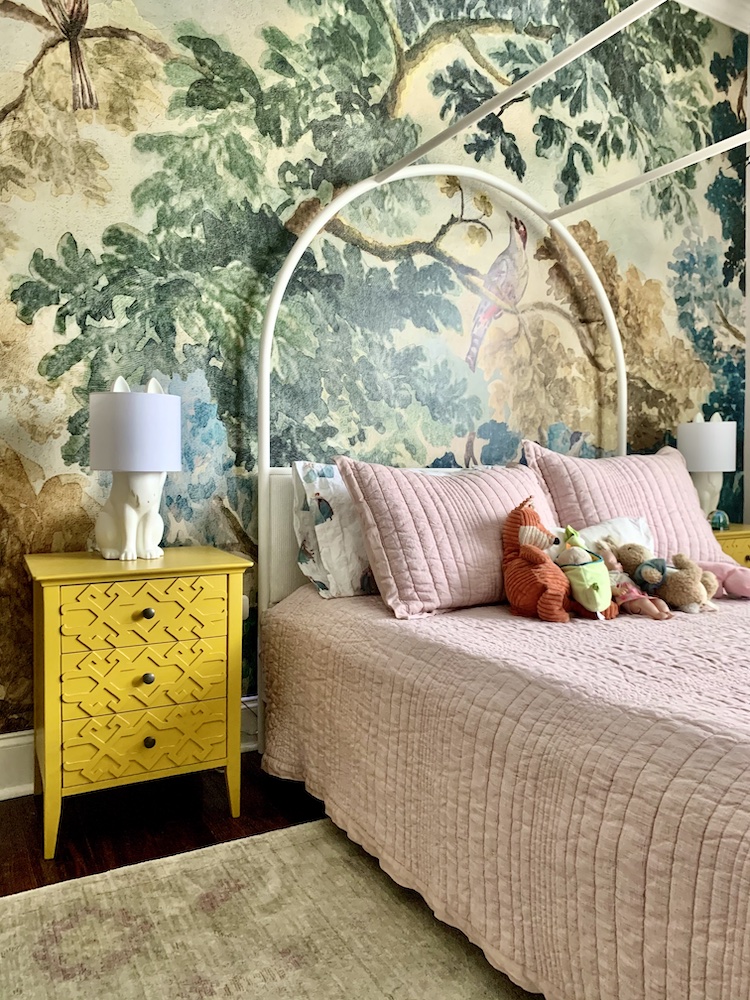 This may not be a traditional floral, but it sure does make an impact! The Judarn Mural was the perfect accent to complete this little girls woodland wonderland bedroom! We absolutely adore the versatility of this mural-it works in sophisticated adult spaces and playful spaces alike.
3. Poppy Wallpaper by Nathan Turner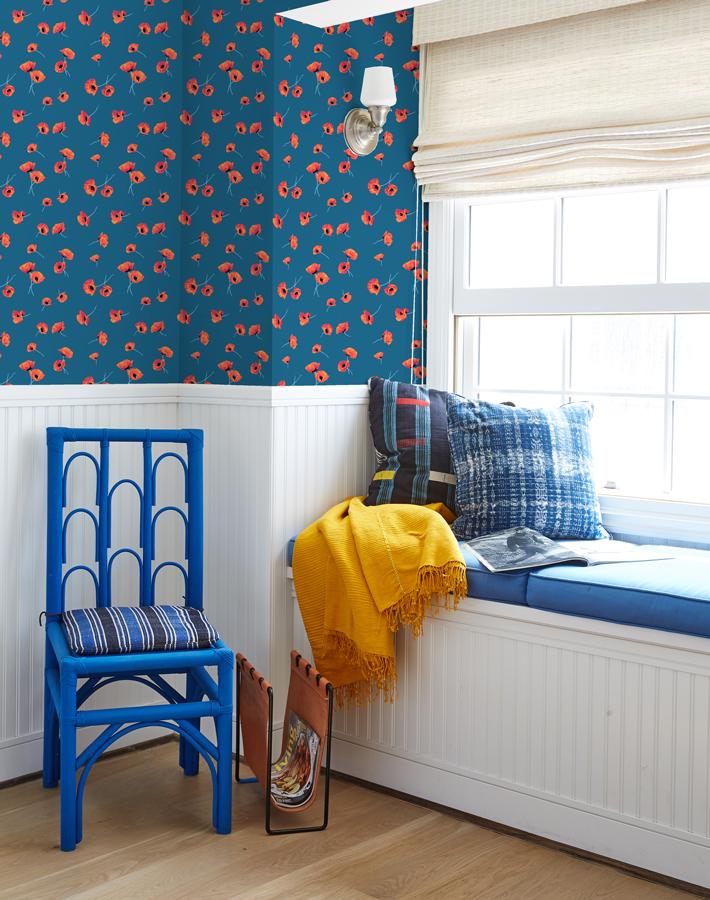 The contrast of the orange poppies on the rich blue background is our favorite thing about this wallpaper. Each flower is bold and dainty at the same time. Use in small doses for a pretty surprise, or cover an entire room for a saturated, feminine punch!
4. Etsy Honey Bloom Wall Mural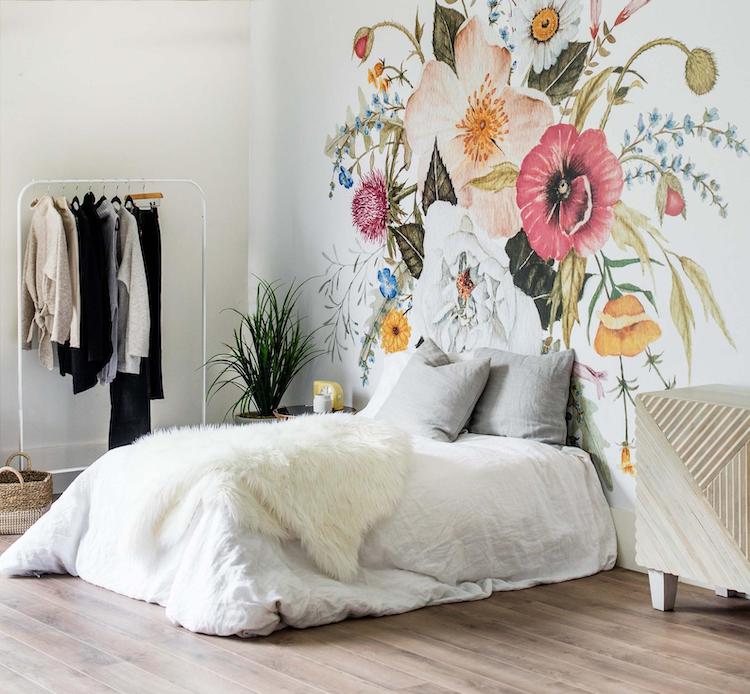 How incredible is this oversized floral mural? While many florals include tiny flowers cascading down your walls, this one doesn't shy away from being an eye catcher! We could see this in a multitude of settings, all of which would be so incredibly pretty.
5. Biophilia Wallpaper by Kit Miles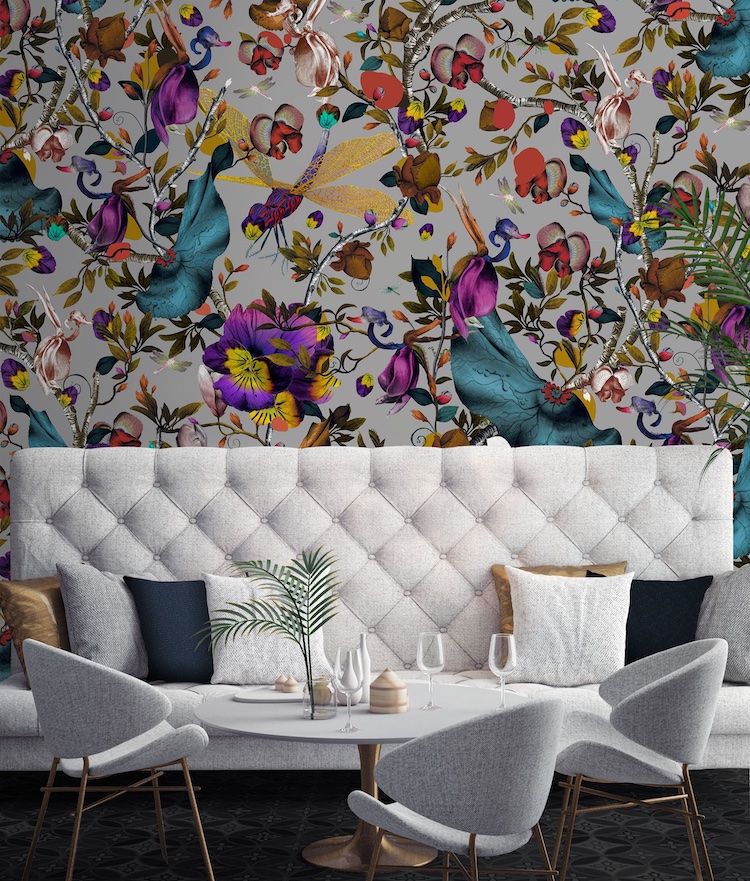 Talk about a bold floral! We were recently introduced to this line of wallpaper by Kit Miles and we were in awe. Each space your eye is drawn to is more intriguing than the next. The contrast, the bold saturation, and the imagery are all spectacular!
If your idea of floral wallpaper is the old fashioned pattern of the past, we encourage you to take a look at what's new out there! We are constantly inspired by the fresh take designers are using on this classic concept. Have you used a floral wallpaper in a fresh and interesting way? We'd love to see!