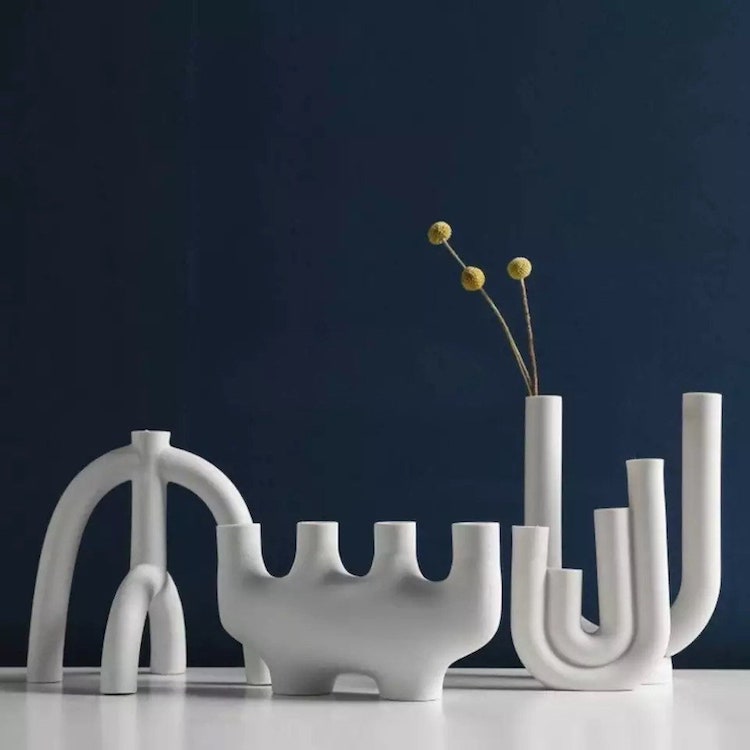 10 Dec

5 Designer Gifts under $100

As the holiday season has already begun, we are left to wonder if our selected gifts will arrive in time and if they will be well appreciated. In the spirit of gift giving, we thought we would share some ideas from our design team. Carefully curated and all under $100!

Stephanie's Pick: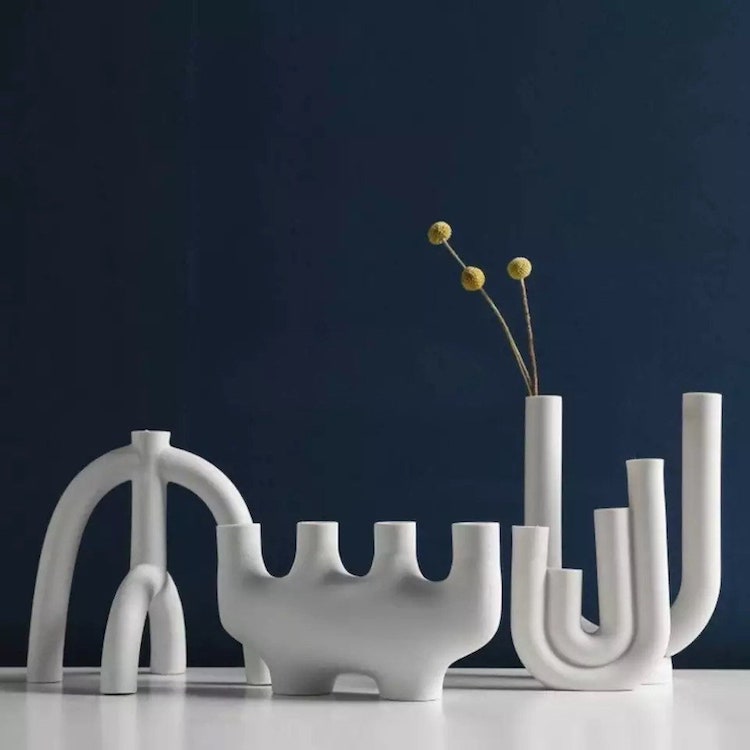 I love modern white ceramics. These pieces can be used as a candlestick or a vase for single stems. The handmade feel and surprising shape makes this piece a statement of originality.
Jennifer's Pick: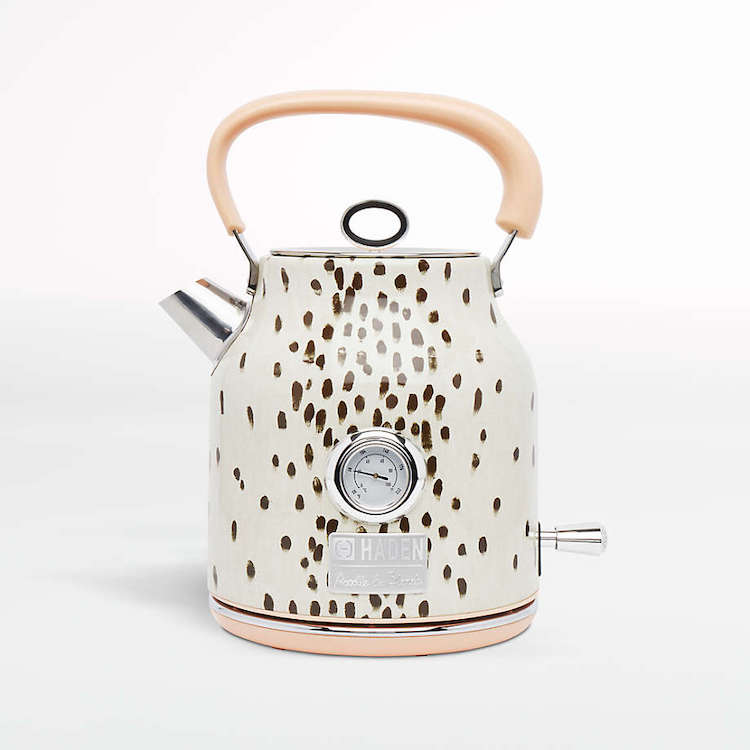 Loving the design of this stainless steel Haden Poodle & Blonde Kettle – perfect for a warm cup of tea or hot cocoa on a cold winter day! With its playful brushstroke pattern and retro peach accents, this kettle is sure bring joy each time you use it, as well as add pop of the unexpected to any kitchen.
Melody's Pick: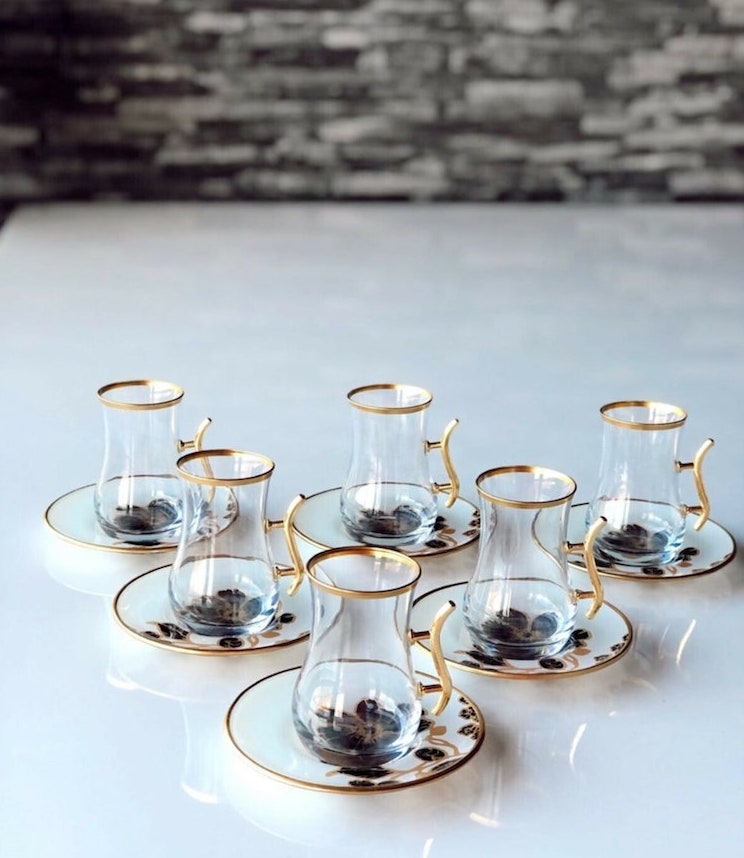 I've recently discovered a newfound love of tea and -as any Turkish girl knows- a home is not complete without a beautiful set of chai (tea) glasses. This set is hand painted with an updated floral motif, and modern handles. The perfect balance of old world and modern.
Marlee's Pick: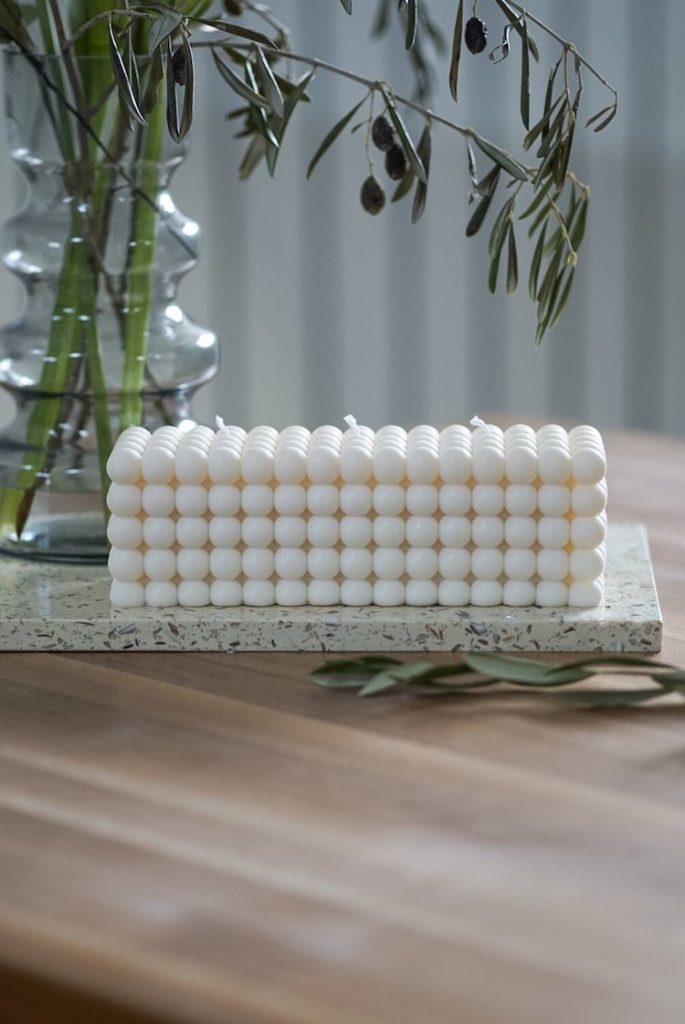 Candles generally get a bad rap for feeling like impersonal and last-minute gifts, but I personally love candles- and I love when someone gifts them to me. This particular one is special because of its unique shape. It would look so cool as it melts over time! Plus it's unscented and made from rapeseed, so it's a versatile, vegan option that would make lots of people from your list very happy.
Marilyn's Pick: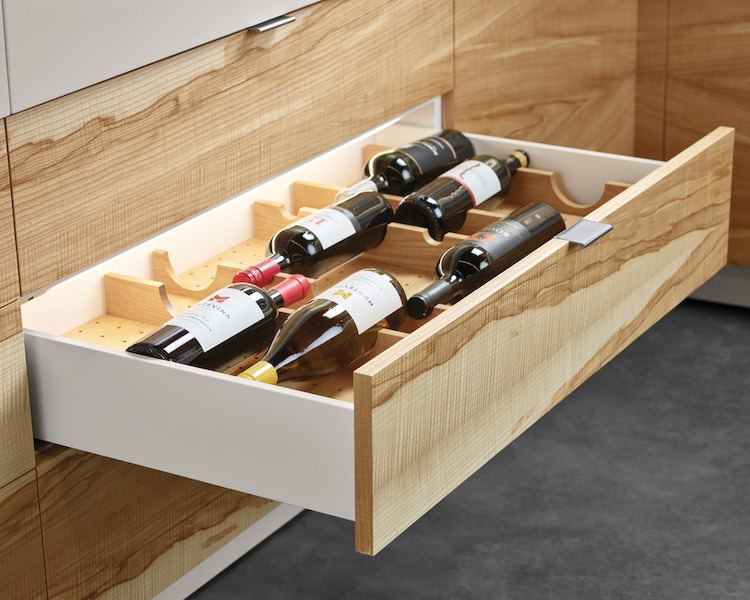 The Hafele Wine Rack is the perfect accessible storage solution for wine. We are absolutely obsessed with these easy to insert removable racks. Plus they come in a set of two! One for yourself and one for a friend!
Holiday gifts, whether big or small, practical or frivolous, are best appreciated when they come from the heart. You don't need to break the bank to find meaningful gifts. Your friends, family, and loved ones will appreciate them each and every time they're in use.