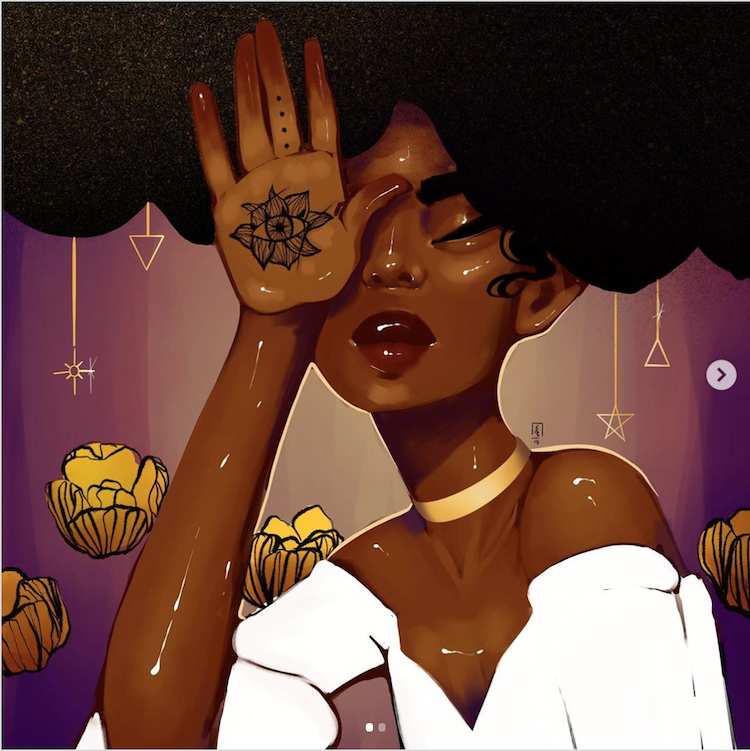 21 Feb

5 Atlanta Artists That We Believe In

By: Stephanie Andrews

Art is an integral part of great design, and local art makes a space especially meaningful. Over the years we have featured dozens of local Atlanta artists in our studio gallery in Candler Park, but there's always more we want to share. Here are five of our current favorites.

Briana Gordon

We get inspired by Briana Gordon's art each day we pass by our designer Melody's inspiration board. Briana's portraits of black women are beautiful, colorful, and deeply expressive.

Yoyo Ferro

Yoyo Ferro's artwork is especially personal to me because my son went to The New School, whose exterior was transformed by the artist into a joyful, colorful masterpiece. Each painting, whether on a canvas or a brick wall, brings happiness to its environment.

Carl Linstrum

A professor of art at the Savannah College of Art and Design, Carl's mixed media paintings feature intriguing colors, textures, and layers with a focus on foliage and Portuguese tile inspired backgrounds. (Plus, he's a neighbor to our Candler Park studio!)

Kat Denson

Years ago, we helped Kat Denson renovate her historic Druid Hills home and have been enamored with her art ever since. Whether she's painting animals, abstracts, or florals, it's her modern impressionist brushstrokes and color palette that delight us in each piece.

Helen Ferguson Crawford

A trained architect and artist, Helen Ferguson Crawford (another Candler Park neighbor) mixes expressive, energetic linework with vibrant and intense color blocking. Her abstract paintings are surprising and invigorating.

Atlanta's ever-growing art scene is constantly evolving with new and exciting talent. Seen someone you think we need to know about? We are always looking for unique pieces that move us! Reach out and let us know at [email protected].