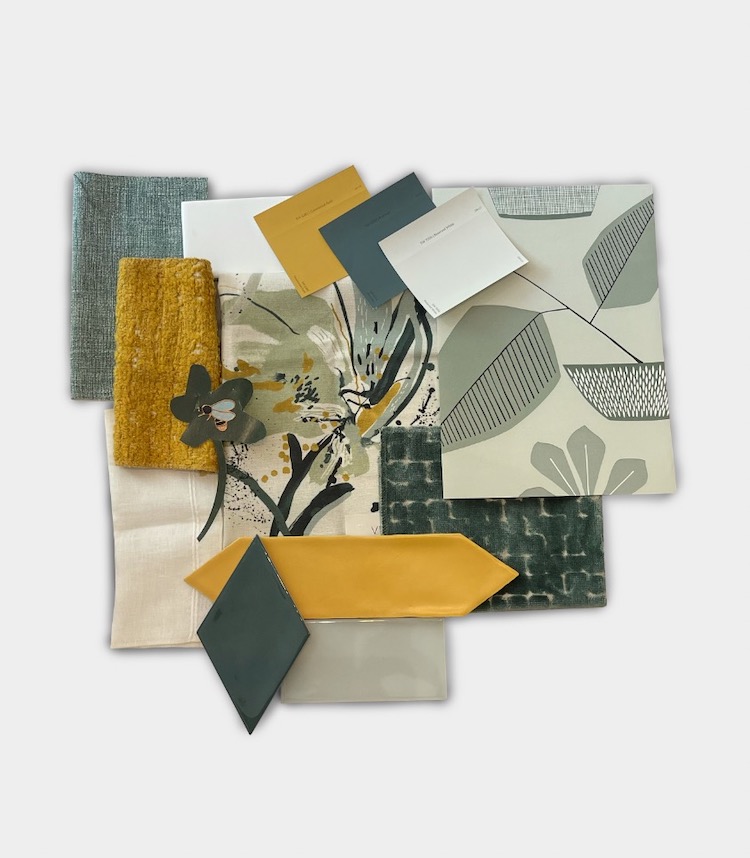 13 May

4 Fresh Color Palettes For Spring and Summer

Each year, we task our designers to put together fresh color palettes that they feel inspired by. In the past, we've placed the focus more on color pairings rather than full palettes. This year we decided to push the envelope a bit and have them create multi-color palettes that really spoke to them. The emphasis was on fresh and fun palettes that would work for spring and summer (or really all year round) that also incorporated texture and pattern. We felt inspired and we hope you do too!

Melody- Sage, Mustard, Slate Blue and Linen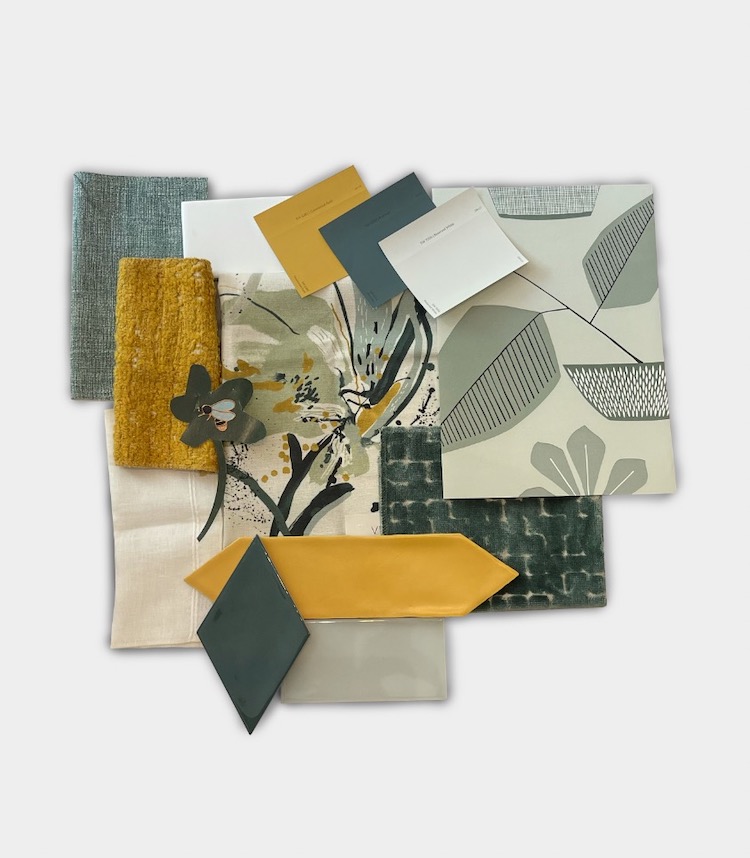 When pulling these colors together the inspiration stemmed from steamy forest sunshowers and their rejuvenating essence. The sage and slate ground the palette, while the pop of mustard acts as the element of surprise- just like the sun peaking through the canopies. Pairing the nature themed patterns with natural linen tones and inviting textures makes this the perfect palette for a relaxing and revitalizing space.
Marlee- Maroon, Navy and Gold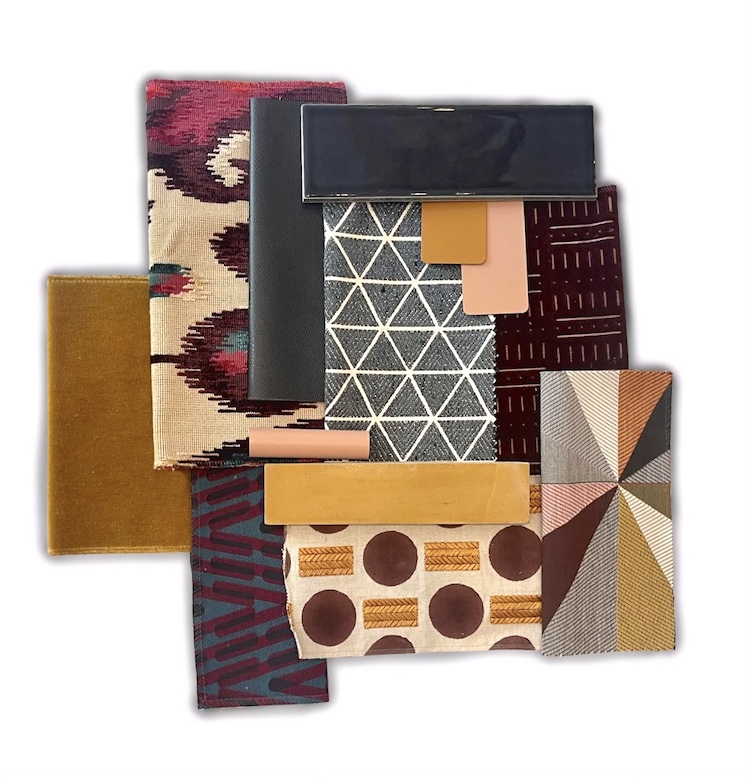 This palette is inspired by a living room that uses bold applications of maroon, navy, and gold. A lot of moody spaces and palettes rely on one dark color, but I love the idea of using multiple rich tones to create a colorful yet moody vibe. Layering in textures and patterns helps keep things exciting as well. 
Andrea- Cobalt, Emerald, Black and White
This palette is inspired by the true colors of nature using the colors from the new collaboration between Farrow and Ball and the Natural History Museum that would be great for this spring! These colors are striking yet elegant, reflecting the rich beautiful tones one finds in Jewels. The palette reflects not only the bright colors of nature but also the geometry and patterns that we see in everyday life if you look close enough!
Allie- Blush, Raspberry, Mineral Blue, and Plaster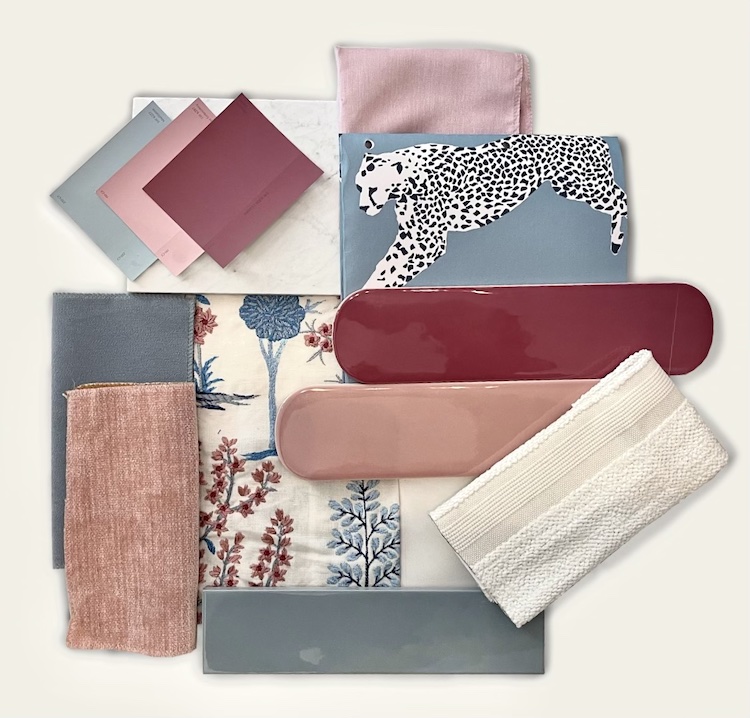 I wanted to create a fresh and feminine color palette. The blush and raspberry tones are youthful and exciting, and pairing them with a subdued blue softened everything. The overall palette leaves us daydreaming of cherry blossoms on a sunny day.
Whether you're inspired by soft, simple palettes, or bright and bold, spring and summer are the perfect time to refresh your space. A new color palette can mean small accents or full schemes, whichever you choose- know it will make all the difference!