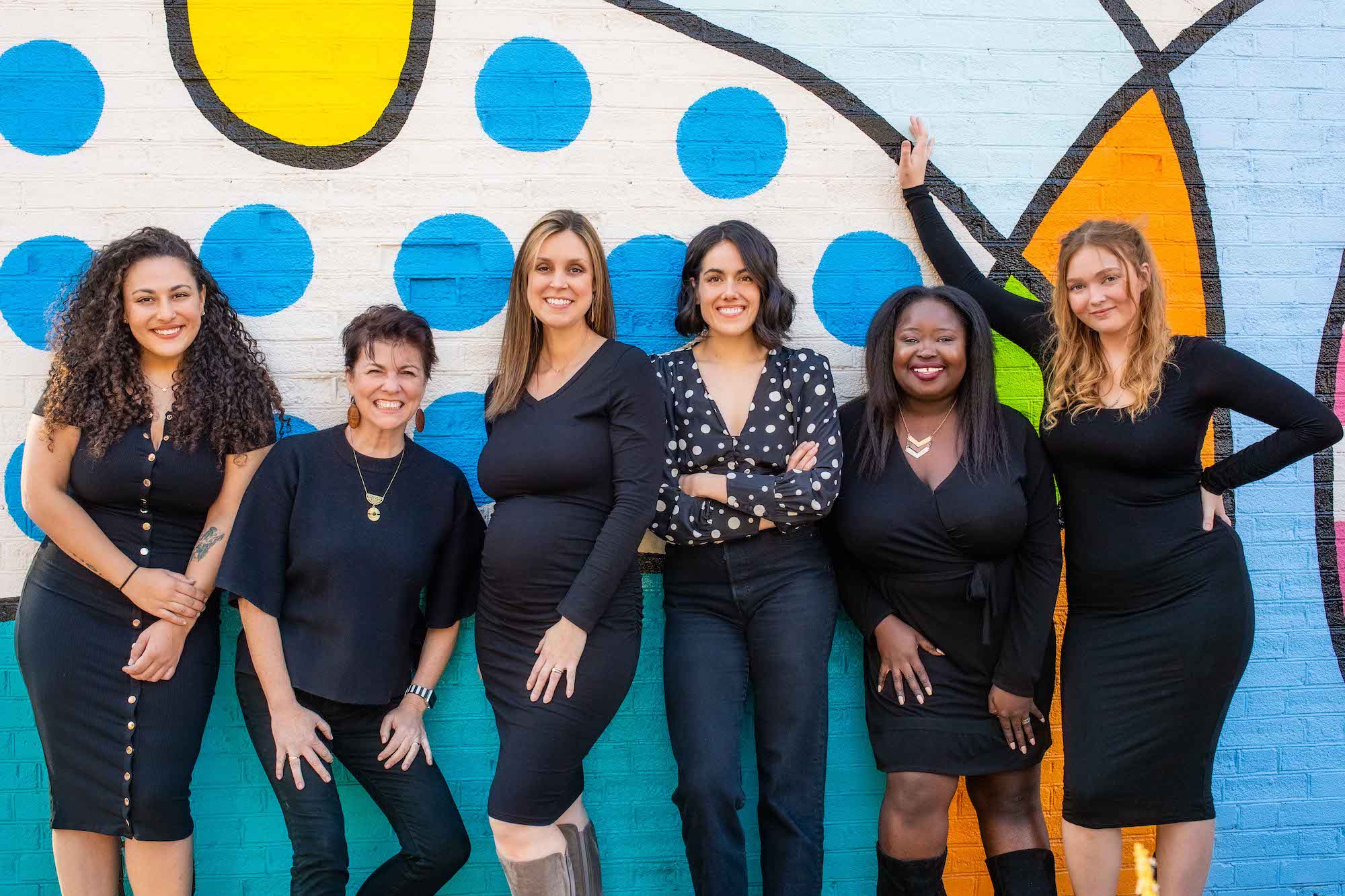 18 Feb

20 Years of Balance Design

Over the past few Februarys, in honor of Valentine's Day, we've shared our #BDHomeLove. This year, in addition to that love, we wanted to share some extra special #BDLove because February 2022 marks 20 years in business! This week, we thought we would give you a brief history of Balance Design. Read on as Stephanie, our founder, tells the story.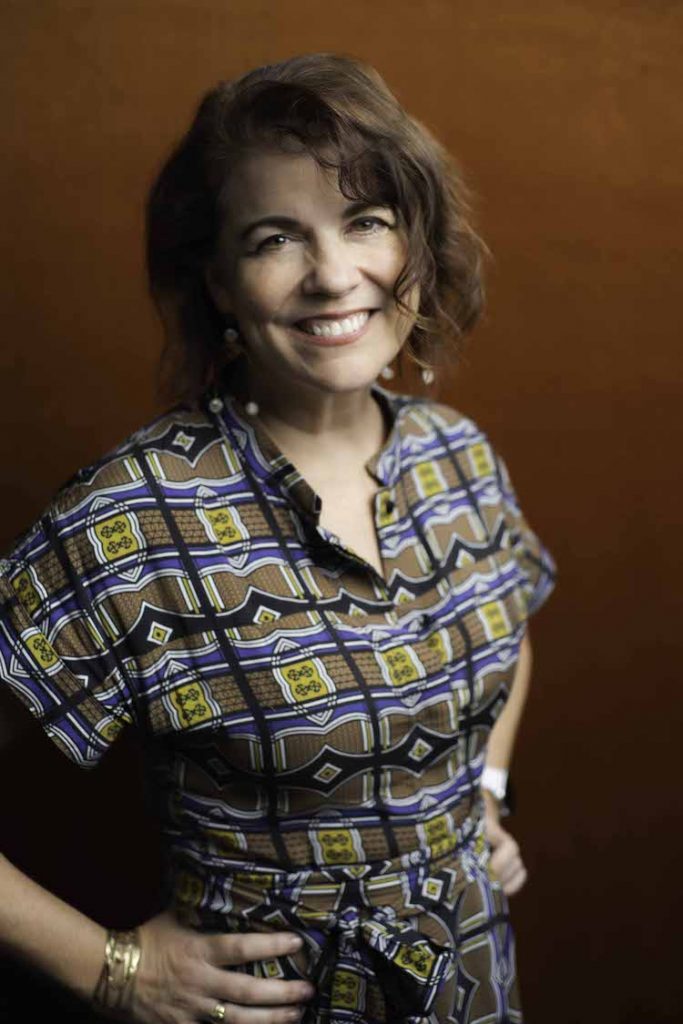 Entering 2001, I was pregnant with my first child. I spent many hours anxious about how I was going to "balance" my crazy life.  I was working in sales- about 50-60 hours a week- and about to have a baby! In January, I delivered a healthy baby boy, Jack.  While on maternity leave, I thought more and more about my dilemma.  My husband Ed and I decided it would be best for me to take some additional time off after my maternity leave, to get used to motherhood. To say this was a learning time would be a great understatement that many parents understand. As I was taking care of Jack, I was also imagining and fantasizing about what my new life could look like.

In 2002, an idea formed.  My mom was an interior designer and my dad, a carpenter in Pennsylvania.  They had built their dream home-a passive solar modern home-in the rural hills. Needless to say, love of homes and design was something that I grew up with.  My friends and family called me a mag-aholic, because of all of the home magazines that I consumed.  Thus, the concept for Balance Design was formed. An interior design firm that was going to help me find "balance", both personally and as a core value of my company. I wanted to develop "real design" options that were more than glossy pages in a magazine- they were for "real life" homes. My goal was to help people bring beauty and comfort into their everyday life, and perhaps find their own sense of balance.

I metaphorically hung my shingle, having no real idea what was ahead. My husband jokes all the time about my naive bliss about almost every aspect of the business. Yet, without his belief and support, this dream probably would not have come to fruition.  After taking some classes and beginning to work for friends and their friends, I realized that there were many skills that I did not have. I soon brought on a bookkeeper and another interior decorator, and then another designer.  These team members taught me so much! Working with these people made me realize how much better our designs were when we collaborated, and when we each incorporated our unique skills. In time, many of these designers moved on after a few years to form their own design businesses, or work for other companies.  The one thing that has never ceased to amaze me are the wonderful clients through the years that have trusted us to create something beautiful.  Sure, there have been very tough clients too, but overall, we have been incredibly blessed.

During this growth phase, we had a housing bubble that caused many firms to downsize.  We soon realized that if potential clients had to stay in their existing homes (because banks were not lending) then we were going to help them create the best home possible.  We learned how to update kitchens and baths, and brought on designers that could handle those needs.  We also had a very methodical team member who helped develop our systems for project management. Despite the troubles caused by the housing bubble, we were soon published in our first magazine! It brought my dream of "real design" in real magazines to life.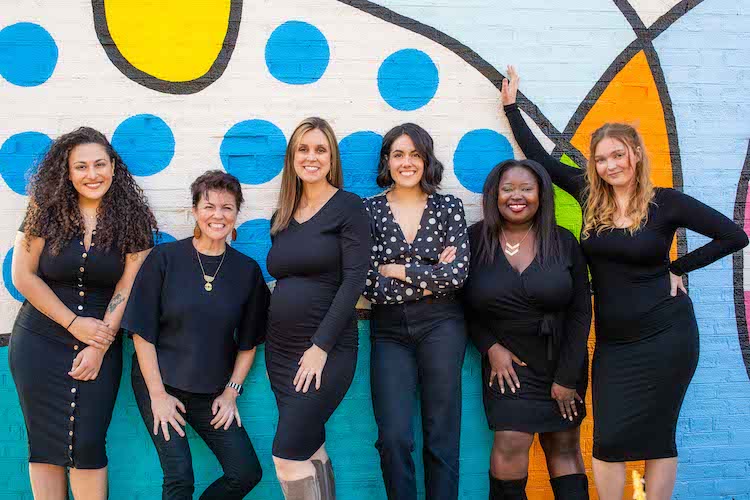 Almost 10 years and the company was growing, as were my kids. Our nanny and elementary school teacher, Melody had a realization that she no longer wanted to teach. If you know Melody, you know that she is someone that you want to be around-pure positive exuberance. She began as my assistant, and is now an interior designer producing beautiful work. Shortly after, we were also fortunate enough to bring on an incredibly talented and experienced interior designer, Jennifer, who has taught us the ins and outs of kitchen and bath design. 

The pandemic came at a time where we realized we needed to come together as a team, despite being separated physically. We learned that within virtual work, it is still possible to collaborate. However, as an extrovert, I began to be lonely in our design studio. Thus, I asked my daughter, Allie, if she wanted to be my design assistant.  She brings some Gen Z skills that I just don't have (and I get the opportunity to see my elusive teenager!). Year 19-we grew again to include a highly analytical interior designer, Marlee with mad creativity and Marilyn, a professional organizer that helps all of our operations run smoothly, with an unforgettable smile.

As I reflect on the past 20 years, I know that I still am learning and still looking for balance. Yet, I could not be happier.  We have a wonderful team of very caring and talented individuals, and we are still growing! We look forward to introducing you to our new team members in the weeks to come. We are so honored and humbled to have so many fascinating and fun clients that are ready to transform their homes. We truly could not have come this far without their support. Each and every day, we continue this journey- learning, problem solving crazy supply chains and doing the very best we can.

Thank you for 20 years!  We truly appreciate the opportunity to do what we love.