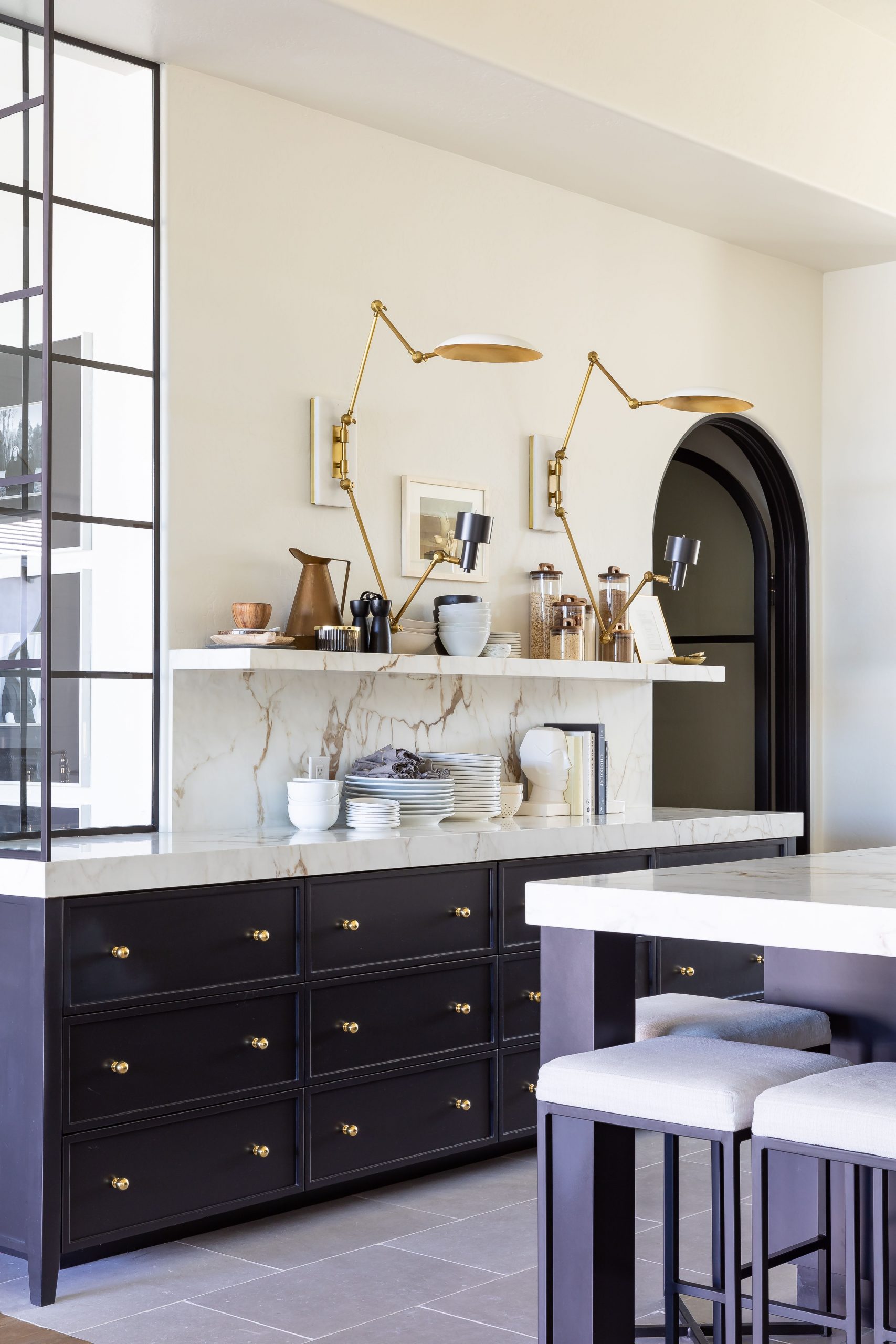 14 May

4 Fresh Ideas For Your Kitchen

Recently at Balance Design, we have been getting many requests to update our client's kitchens. These rooms are probably the most heavily used in the home. Wear and tear, sagging floors, dirty tile, and outdated cabinetry all contribute to the desire to update (if not completely renovate) every 12-15 years. So, it's totally understandable that you may be itching to update this space in your home! The trick to your renovation is choosing ideas that are new and fresh, without looking trendy or dated. This week we decided to put together some of our favorite ideas that won't break the bank, and are on the forefront of design.

1-Porcelain Countertops and/or Backsplashes

We are loving the look, care and sustainability factor of porcelain countertops or backsplashes. There are no grout lines, you are able to bookmatch the grains on the dramatic marble looking pieces, and get a high end look without a high end cost. Each of these factors are motivating us to specify and work with this beautiful material.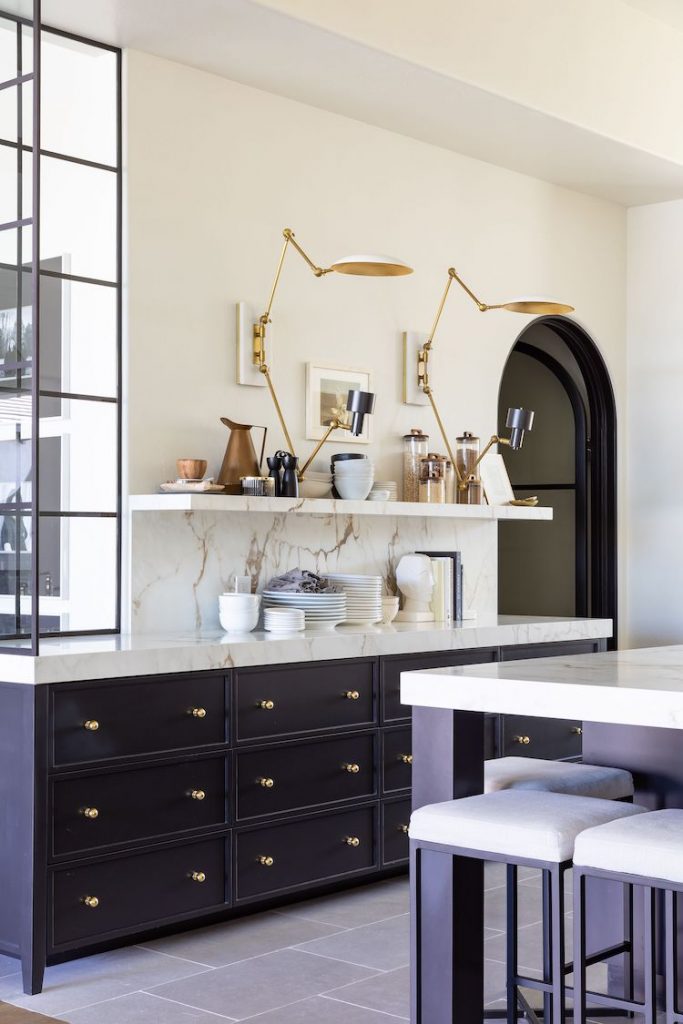 We found this post on Pinterest and were so inspired by the design. The shelf, the stone look, the dramatic finishes- it's absolutely gorgeous!
2-Light Wood, Flat Front Simplistic Cabinetry
We have been working on a plethora of white kitchens, which are always timeless, clean and fresh. Sometimes however, we are encouraged to think outside of this concept. Recently we have been leaning heavily into light wood with a minimalistic look (Yes, you can omit upper cabinetry!)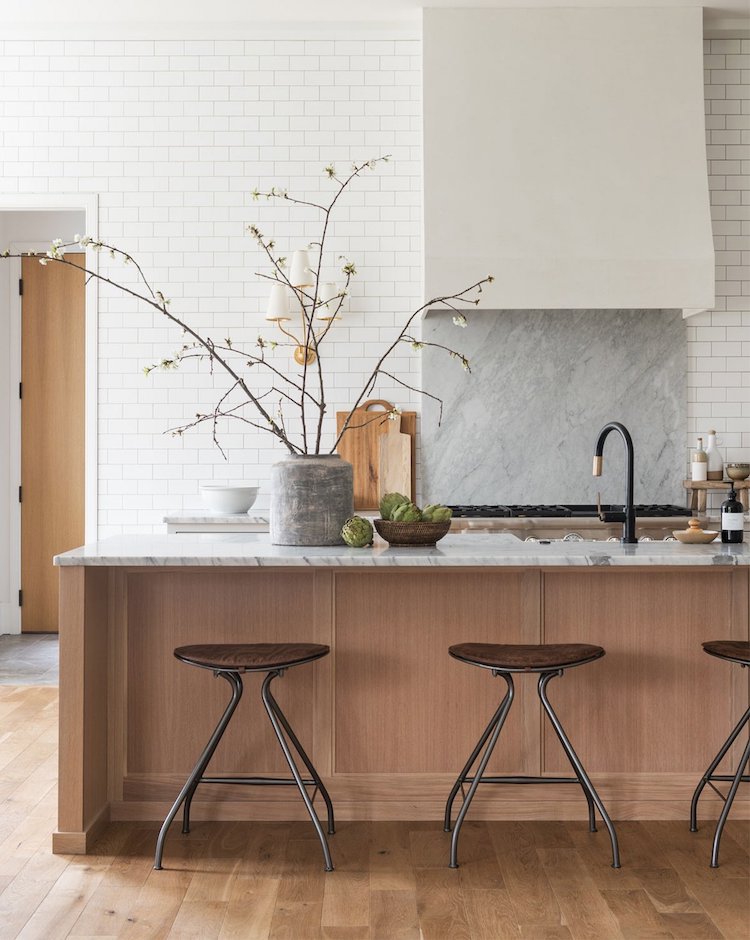 McGee and Co. always manages to get the perfect shade of light wood with a utilitarian, minimal yet warm and textured look. It's simply lovely.
3-ArtisticLlighting Over the Island
Gone are the days where 2-3 island pendants are the standard! Feel free to have fun with a light that is more organic and captivating. We are digging pieces with multiple LED fixtures created by artisans we hope to develop relationships with.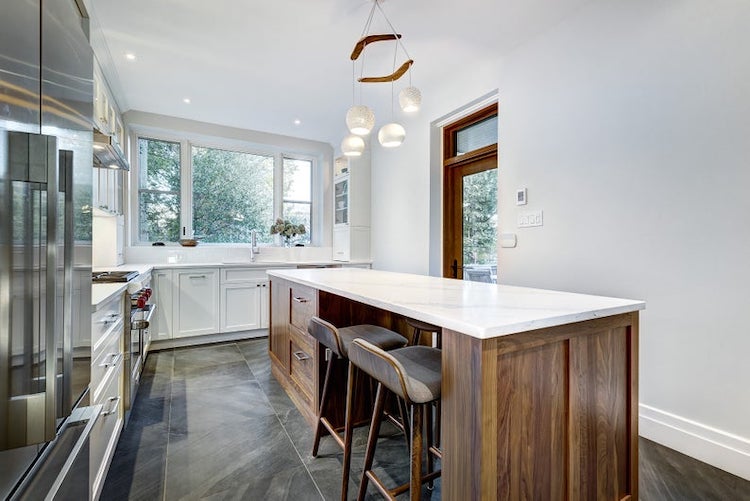 This beauty from ETSY is handmade in New York and is part mid-century, part Moroccan and still simply stunning.
4-Utilizing Art, Wallpaper, and Color To Show Off That Personality!
We love using unique pieces to personalize our clients kitchens, so that it is not merely cabinetry, tile and plumbing. Bringing in an artistic flair can help to introduce color and personality into your space.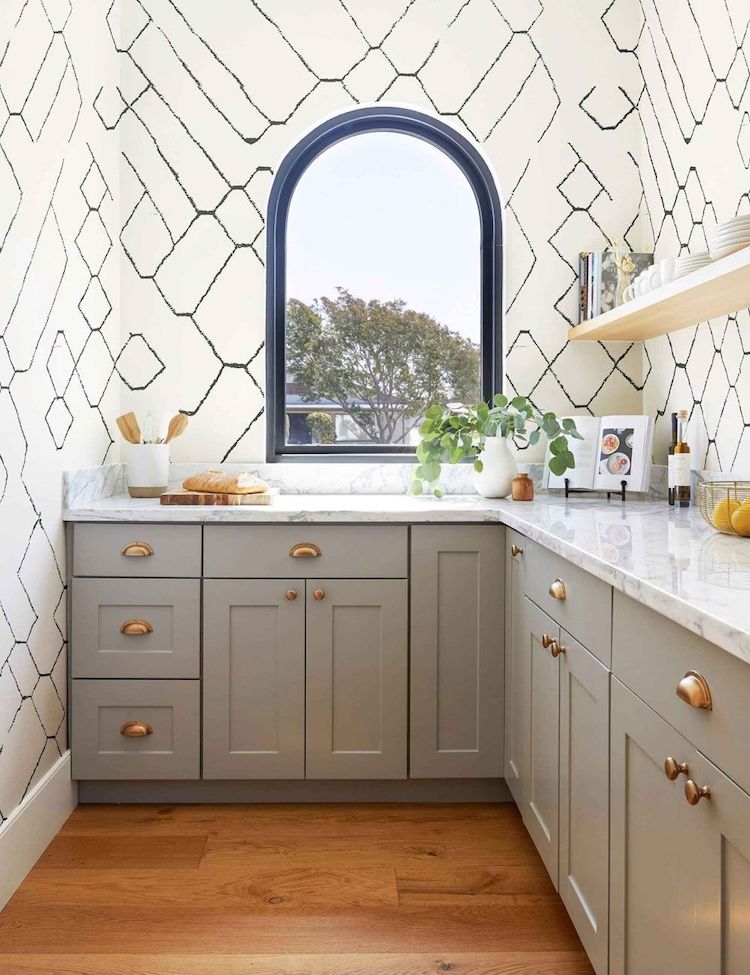 This particular wallpaper, designed by Sarah Sherman Samuel and available through Lulu and Georgia, evokes thoughts of shaggy moroccan carpets without the upkeep. Lulu and Georgia has come out with some great livable wallpapers that can add to the individuality of your kitchen.
Let us know if you're pondering a change in your kitchen, or need some assistance in the transformation- we'd love to help!